Are you interested in the Dish Multi-Sport Pack? If you answer yes, you're in luck because we'll take a comprehensive look into all its features and benefits. 
From different sports leagues to streaming options, this pack has it all. 
Choosing TV services can be difficult, so we've researched for you! 
Learn everything from where to buy the package to what kinds of games and events are included.
Table of Contents
What Are the Sports Channels on DISH?
DISH offers premium sports channels such as America's Top Packages, a DISH Multi-Sport Package, and regional games.
Get even closer to the game by adding FOX Soccer Plus or Willow Cricket HD! Enjoy seasonal packages like Center Ice, NBA League Pass, MLB Extra Innings, and NHL for an optimal viewing experience.
With DISH TV, keep your subscribers up-to-date on all their favorite teams without missing a single play!
Can I Get Sports Packages on DISH Network?
You can upgrade your America's Top TV package by adding the DISH Multi-Sport Pack.
This bundle grants access to over 35 thrilling sports channels, including national league networks, college broadcasts, and regional sports networks!
Customers with Flex Packs can add National Action, Regional Action, or Outer Channel Packages for even more sports coverage.
Who Meets the Criteria for the Multi-Sport Bundle on DISH Network?
Treat yourself to an all-inclusive sports viewing experience with DISH Network's Multi-Sport Pack.
But you need to subscribe to America's top 120 Plus pack or higher or DishLATINO Max to avail of its channels.
GoDISH offers its subscribers a variety of channel packages that will provide them access to some truly exceptional television experiences!
Live Broadcast of Football World Championship Finals
The Multi-Sport Bundle Channels on DISH Network
ACC Network
The ACC Network is a channel that offers more than live college sports games such as football and basketball.
They also have in-depth commentary, analysis, and highlights. With the ACC Network, you can be sure to stay up-to-date on all of your favorite teams.
Sportsnet
AT&T Sportsnet covers regional sports for people who live in the Pittsburgh, Rocky Mountain, and Southwest areas. It includes high school and professional sports.
beIN SPORTS
For fans of European soccer leagues, rugby, tennis, and motorsports like MotoGP, beIN SPORTS is the home to watch all your favorite sports.
You can view these thrilling events from your home with just a few clicks!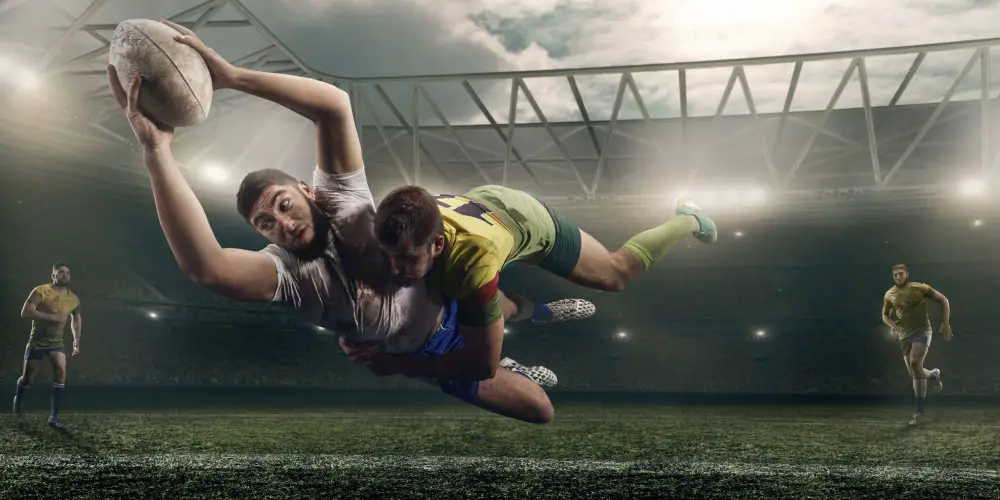 The Big Ten Network
The Big Ten Network is your one-stop destination for all college sports-related content! Catch exclusive highlights and coverage of basketball, football, eSports, and more.
Whether you're a long-time fan or just getting into the game, The Big Ten Network has something to offer everyone!
Fox Sports 2
For discerning sports enthusiasts looking to discover new ways of enjoying their favorite pastime, FS2 is the ideal destination.
Whether it be MMA, Major League Rugby, or Australian Rules Football matches – you can find them all here!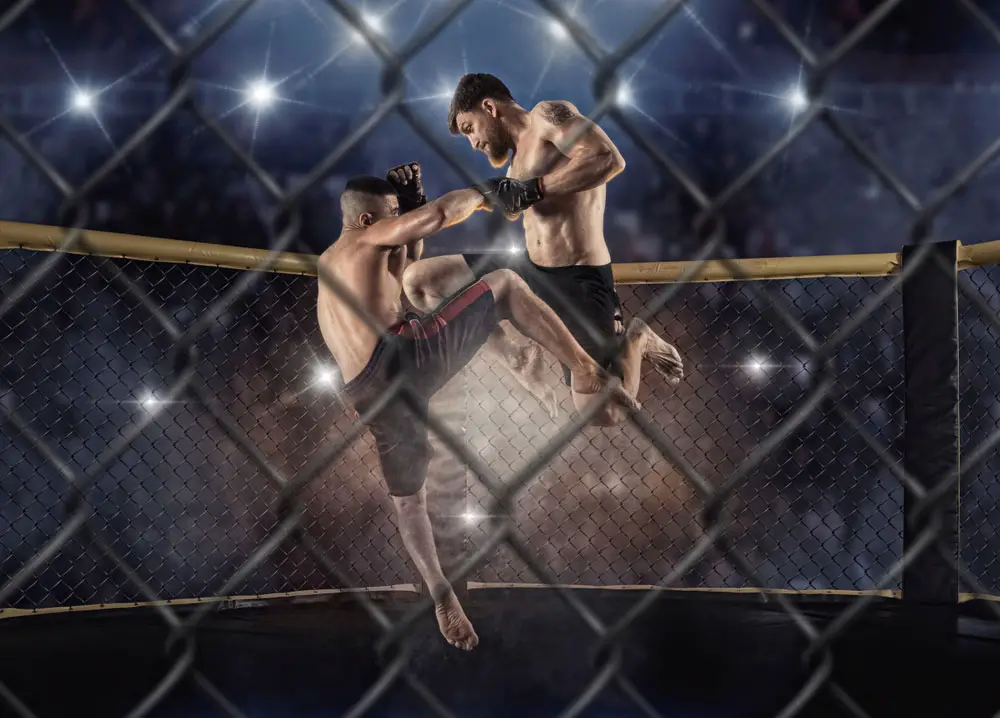 MMA fighters
Longhorn Network
Longhorn fans can now enjoy exclusive series, live games, expert break-downs, and more for twenty different sports.
Plus, the content offers insights into Austin culture and academia.
MLB Network
MLB Network is a one-stop shop of riveting content for the avid baseball enthusiast.
From mesmerizing shows and live games to other captivating features – there's something for everyone!
Strike Zone on MLB Network
MLB Network Strike Zone provides uninterrupted, comprehensive coverage of the baseball league along with live and immediate highlights.
Tune in without any frustrating commercial breaks for an effortless viewing experience!
NBA TV
If basketball is your passion, then NBA TV is an absolute must-have! This streaming service provides a plethora of programming, from debates and highlights to live games.
You can also watch Euroleague whenever you want. Don't miss out on the chance to stay up-to-date with all things basketball – get NBA TV today!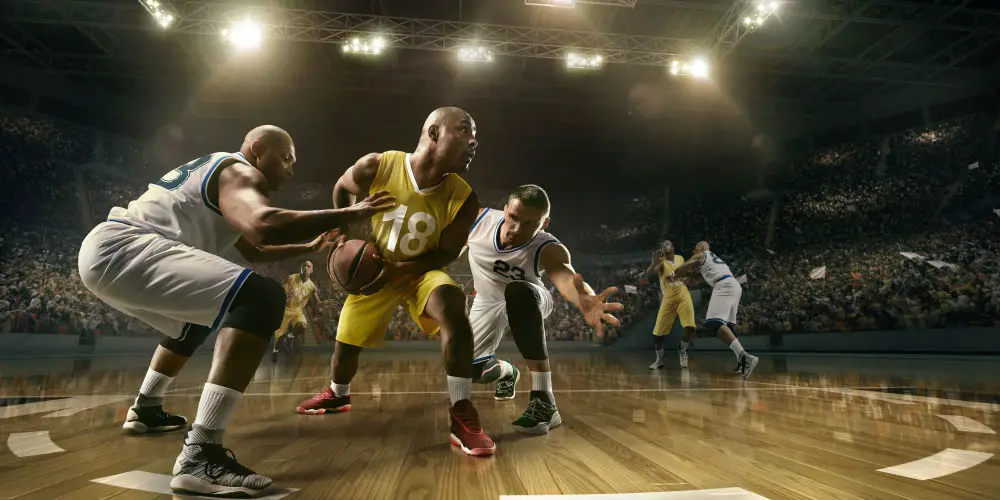 Basketball game
NBC Sports
NBC Sports is the ultimate sports broadcasting network, with access to French Open, Triple Crown, PGA Tour, NFL, NHL, and more.
Plus, Olympic coverage and Notre Dame football games are available for watching. And not only that—regional channels also provide additional sporting events!
NBC Sports truly has it all when it comes to sports entertainment.
Outside TV
Reconnect with the great outdoors and all its adrenaline-filled possibilities without ever having to leave your home!
From surfing massive waves, skiing through backcountry terrain, hiking up trails, and kayaking down rivers – Outside TV brings you closer to nature's recreational activities.
NHL Network
Hockey fans in the US and Canada, rejoice! NHL Network brings you premier hockey programming with live games, discussions, and highlights every week.
Get ready to experience the best of North American Hockey right at your fingertips!
Olympic Channel
The Olympic Channel is where you can watch the Paralympics, Winter Olympics, and more.
You can watch games, events, and other shows related to the Olympics.
Pac-12 Networks
The Pac-12 Networks comprehensively covers all their universities' sporting events and activities.
With a subscription, viewers can access more than 800 engaging shows annually!
ROOT SPORTS
ROOT SPORTS leagues span the continent, bringing together North America's most revered teams and competitions in one network.
From professional to collegiate athletics, ROOT SPORTS covers it all — plus exclusive live games and content!
Sports News on Soccer Games
SEC Network
SEC fans, rejoice! You can now enjoy exclusive programming and analysis of all 21 SEC sports.
Plus, you'll have access to live games from the comfort of your home. Get ready for a new way to follow the action!
Summary
Get the ultimate sports experience with DISH Network's Multi-Sport Pack!
Enjoy unlimited access to over 15 sports networks and thousands of hours of programming, all at a discounted price.
If you're an avid fan looking for comprehensive coverage – this is it!