Best WiFi Router for Satellite Internet, Satellite internet connection worldwide is growing daily. Companies like Tesla have invested a lot of resources into this sector. And thanks to them, you can access the internet from any remote location.
Normally, such areas don't have an internet connection through fiber or wireless radio. However, satellite internet attracts criticism thanks to its high latency.
Therefore, you should buy the best WiFi router for satellite Internet to counter such problems and get a reliable connection. 
Table of Contents
Best wifi routers for satellite internet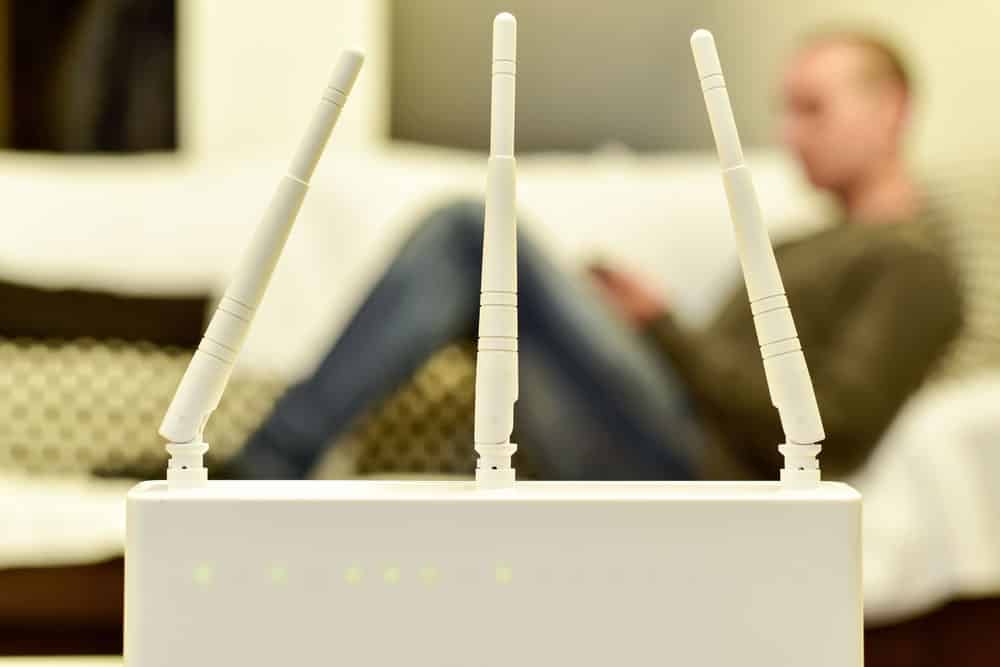 (A young man using WiFi)
The following are some reliable WiFi routers to buy:
The Netgear Nighthawk R6700 – AC1750 is a reliable WiFi router with a 1 GHz dual-core processor. Therefore, expect it to process data without interruption or buffering. 
Additionally, the router offers a 1.9 Gbps Combined data rate. Therefore, you can stream movies on Netflix without problems. To focus signals in the direction of your devices, this router employs Beamforming+. The technology boosts signal strength and increases the coverage distance. 
Furthermore, the router has parental control to prevent kids from accessing unscrupulous content. If you're a gamer looking for the best router, think no further. 
Pros
Excellent coverage
Parental control feature
High processing and performance
Cons
The router overheatsHughesNet Modem Router
Viasat Modem Router
The Viasat router has a modem/router combo supporting WiFi capabilities. This device operates within the 2.4 GHz and 5 GHz bands. Additionally, it comes with a voice Viasat adapter. You can rent a Viasat router for $5 monthly. We recommend this device for those who want a stronger WiFi connection in a large home. 
Pros
Has a voice Viasat adapter
Comes with a modem/router combo
Cons
The NetGear Nighthawk X10 can serve you for about 2500 sq ft. Generally, you can use this router on at least 45 devices. Additionally, you can use it to play games and link your smart home devices. 
Furthermore, it's designed with a 1.7 GHz processor to facilitate faster speeds. Also, it features Amazon Alexa voice controls and dynamic QoS. Finally, there are parental controls to filter websites for your kids. 
Pros
Smart parental control
It comes with Alexa's voice controls
Supports up to 45 devices
Cons
The TP-Link Archer C2300 router has a 1.8GHz processor that performs powerful multitasking. With this device, you can stream 4K HD videos and play games simultaneously without lag. Additionally, it comes with beamforming features that locate devices and focus signals in their direction. If you own smart devices in your home, this router will offer the security and speed you need. Finally, you'll get quality features like MU-MIMO and link aggregation at an affordable price. 
Pros
Supports powerful multi-tasking
Has a beamforming feature
The router offers high speed and security
Cons
It overheats after using it for long hours
Best modem for satellite internet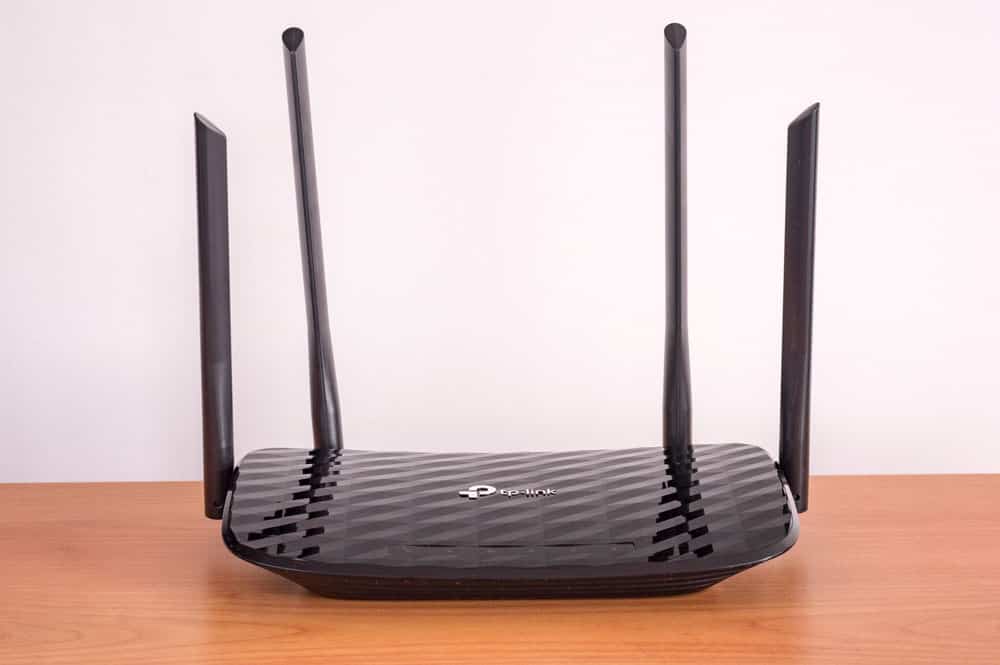 (A Tp-link router)
There are so many modems for satellite internet that you can use.
However, Viasat, HughesNet, and Starlink modems are the most notable brands. You must use proprietary modems to access the satellite internet from HughesNet or Viasat.
Therefore, you'll have to rent a HughesNet modem for $14.99 monthly and a Viasat modem for $5 monthly. 
Generally, a Starlink and HughesNet modem come with a single port. 
Do you need a special modem?
(A person connected to WiFi)
Generally, satellite internet is unique and works differently from the other options. Therefore, you must get a special modem from your service provider. In most cases, service providers will lease their modem to you, which you'll pay monthly. 
One thing to note is that a modem is different from a router. However, in the case of HughesNet and Viasat modems, there are built-in WiFi routers. 
FAQs
Where Should you position your satellite internet WiFi router?
For the best coverage in your home, we recommend placing your WiFi router centrally. Additionally, the location should be free from obstacles. 
How do you maximize satellite internet speeds from a WiFi router?
Firstly, consider approaching a new service provider if your current internet provider fails you. Secondly, check whether your cables or satellite dish is damaged. Thirdly, ensure there is no debris around the dish. 
Additionally, it would be best to position your dish to face the southern sky. Also, update the router's firmware and position the router centrally. Furthermore, you can try replacing the WiFi connection with an ethernet cable. 
Should you own a modem and router?
You'll need a router or modem to use satellite internet. Luckily, you don't need to buy your router or modem since most service providers come with their devices. However, most service providers will rent your devices, payable per month. 
What equipment is necessary for satellite internet?
To begin with, you'll need a satellite internet dish that collects signals from the satellite. You should mount your dish on the roof. Moreover, you'll need a modem that interprets the satellite signals.
Most modems come with built-in routers. Alternatively, you can buy a stand-alone router to connect your devices via WiFi. Finally, you'll need a computer or smartphone to set up the connection. If you like, you can even connect a gaming console. 
Conclusion
In conclusion, satellite internet is growing in popularity, especially in remote areas. However, unlike fiber internet, satellite internet experiences latency. Therefore, you must buy the best WiFi router to enjoy a reliable connection. You can select any of the above WiFi routers. 
Finally, to enjoy the best satellite internet connection, approach a reliable service provider. In this case, we recommend Starlink and Viasat.