Best Android Watch With GPS, smartphones have rendered watches obsolete for a long time. There was no longer any need for you to check the time on your wrist when your phone already had a GPS-synchronized clock. Join the wave with the smartwatch, merging style and function with modern technology. Smartwatches do a lot more than tell the time. 
They can also provide valuable insights into your health and fitness, help you organize your daily routine, and track your location with incredible precision. If you are looking for the best android watches with GPS, then here is a list that will be useful. 
Table of Contents
Best Android GPS Watches on the Market
As the leading operating system worldwide, Android has a variety of GPS smartwatches on the market. Here are some of the best models available right now. 
The Pixel Watch is Google's first foray into the smartwatch industry and a collaboration with Fitbit. The Pixel Watch is a direct competitor of the Apple Watch. It gives you Fitbit's most precise heart tracking rate yet, tracks health metrics and nightly sleep stages, and lets you monitor your heart with the ECG app. 
Moreover, you can stay safe with the Emergency SOS and fall detection features, which alert trusted contacts or authorities. With its in-built GPS and Google Maps, you'll easily find your way around using the Google Pixel Watch. 
Samsung's Galaxy Watch series is among the best GPS watches on the market. It has a long battery life and excellent fitness tracking features. Moreover, you'll get access to Google apps like YouTube Music, Google Assistant, Google Wallet, and Google Maps, all of which you can download from the Play Store. All features work with other Android phones, except for the ECG, which requires a Samsung. 
The GPS tracks your location data in real time, and you can improve the location accuracy, so it's constantly updated with your current position. Samsung Galaxy Watch 4 and 5 have Google Wear OS enabled, so they also come with Google Maps.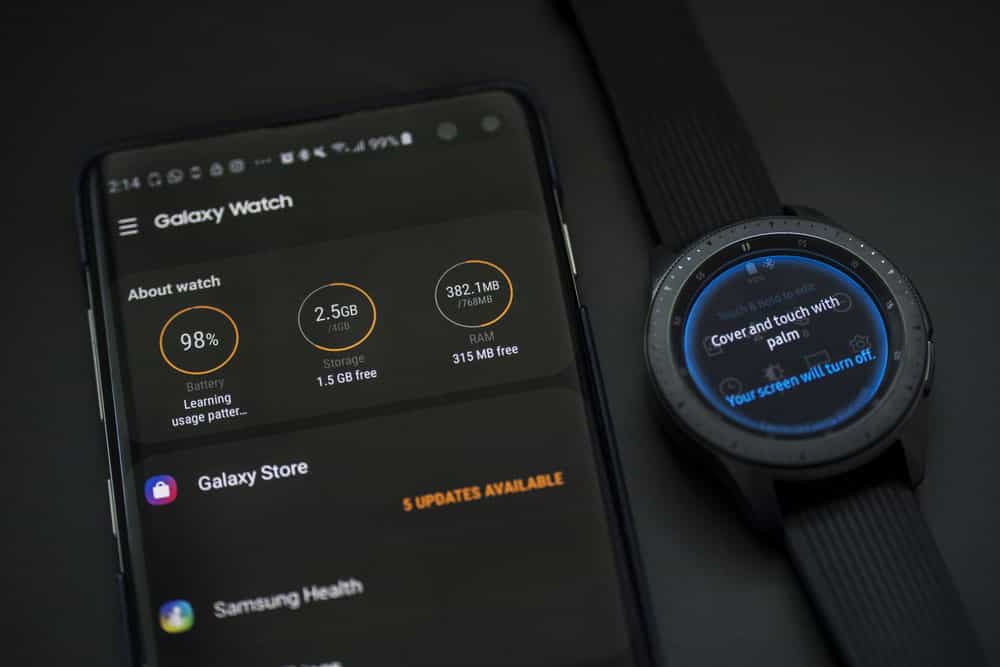 The Samsung smartphone and a Samsung galaxy watch
The Samsung Galaxy Watch5 Pro has similar hardware specs and fitness features to the regular Samsung Galaxy Watch. Moreover, this newer version is larger than its predecessor and less comfortable if you've got smaller wrists, thus making it the best wearable smartwatch for Android phones. Through the Google Play Store, you'll also access all the same apps and services as the Google Pixel Watch, including YouTube Music and Google Maps.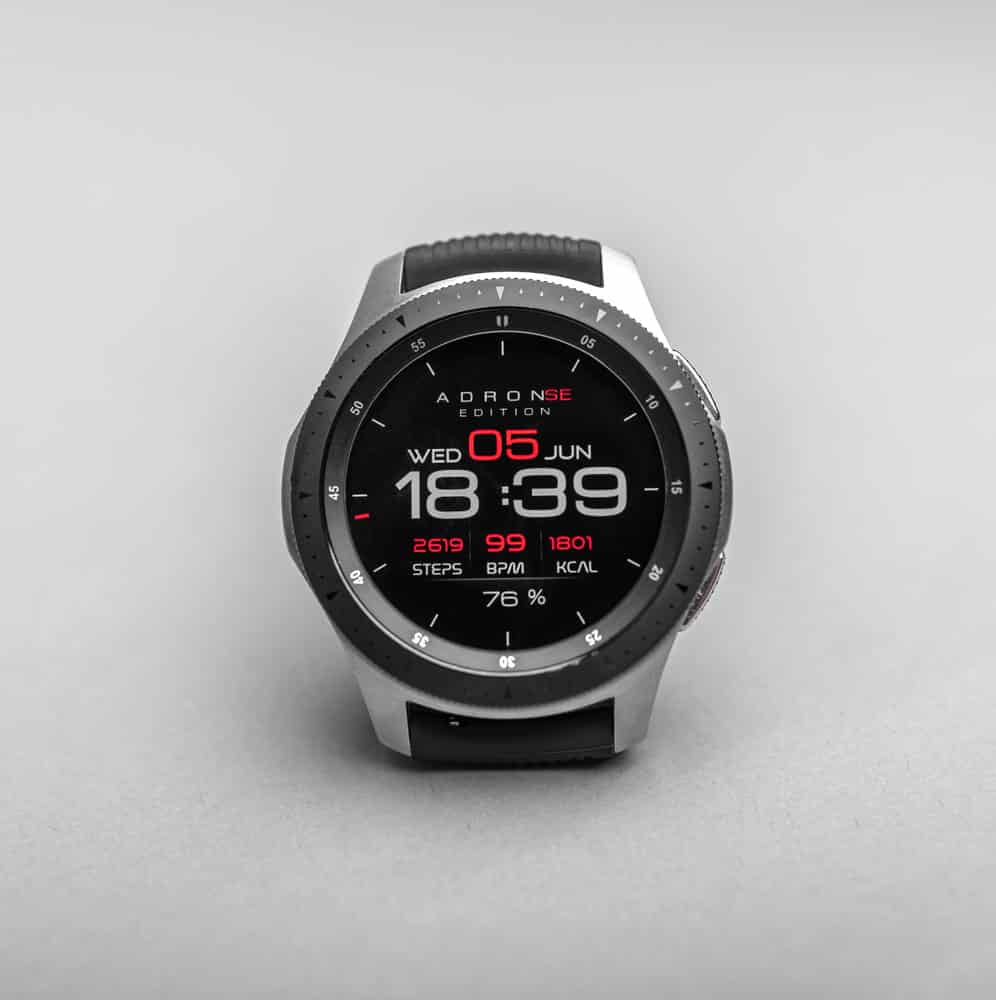 Samsung Galaxy watch
Garmin's Venu Watch 2 works with Android and iOS. It's a fitness watch and a smartwatch rolled into one. It's a high-end watch that can track more than 25 activity types.
Aside from walking, running, and cycling, the Venu 2 also has indoor climbing, bouldering, hiking, and high-intensity interval training timers.
In addition, its clock uses GPS time sync and is compatible with GLONASS and Galileo navigational systems.
As one of the smartwatch market leaders, the Garmin Venu Watch 2 is excellent value for money.
The Withings ScanWatch Horizon is a unique timepiece resembling a classic diver's watch. At first glance, you wouldn't even know it's a smartwatch. Despite its stylish design, it's a durable device that will pair with your Android phone to combine analog aesthetics with sophisticated digital systems. You'll get precise insights with 30-day battery life, water resistance of 10ATM, and connected GPS. You can also map your workout sessions and enjoy distance, elevation, and path.
The Fitbit Versa 2 works with Android and iOS phones. You can choose Alexa and Google Assistant as your default voice assistant. Though it doesn't have all the apps and extra features of its competitors, the Fitbit Versa 2 is still a solid smartwatch that'll help you keep track of your health and fitness goals. 
It's got onboard GPS, so you can leave your phone behind and still get all the pace, distance, and route information during outdoor workouts like long runs, hikes, or bike rides.
Moreover, a useful "Find My Phone" feature is there if you misplace your smartphone and can't get someone to call it. 
Smart band device on wooden table
FAQs
Is There a Watch for Android Like the Apple Watch?
Yes. The Google Pixel watch is Google's first wearable device for Android and is a direct competitor of the Apple Watch.  
Is Watch GPS Better Than Phone GPS?
Phone GPS is good enough, but it could be more convenient. With a GPS watch, you can track your movements and location data at a glance, making it ideal for runs, hikes, and traveling.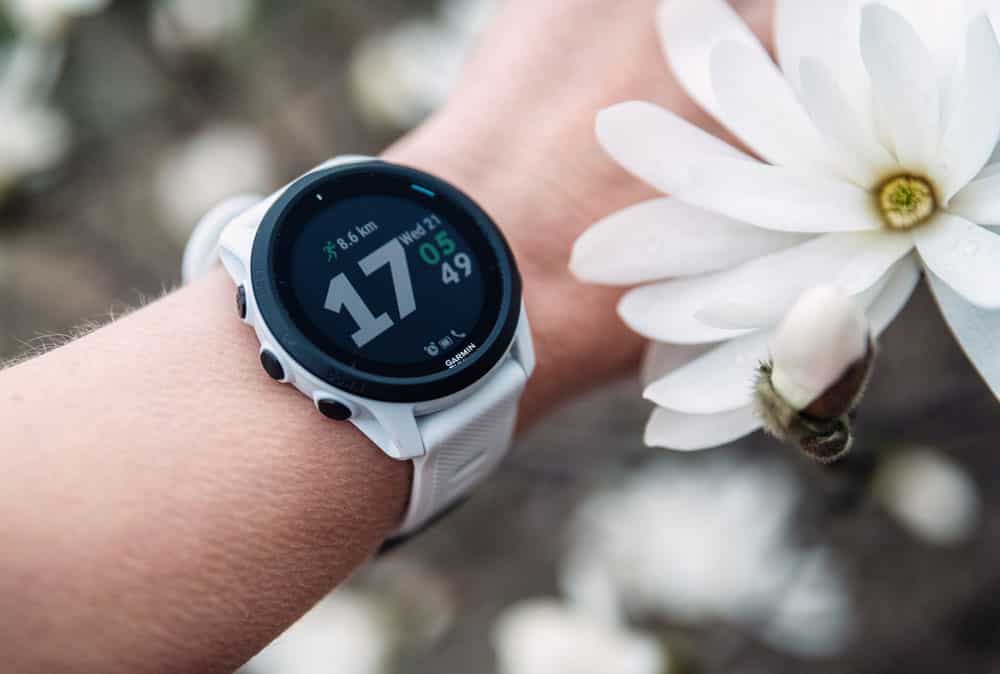 Smartwatch on a human hand.
Does Smartwatch GPS work without a phone?
Not all smartwatches require you to pair a phone with, but you have to pick the standalone ones. An example is Garmin watches. Otherwise, if you don't pit, you miss out on about 70% of its features.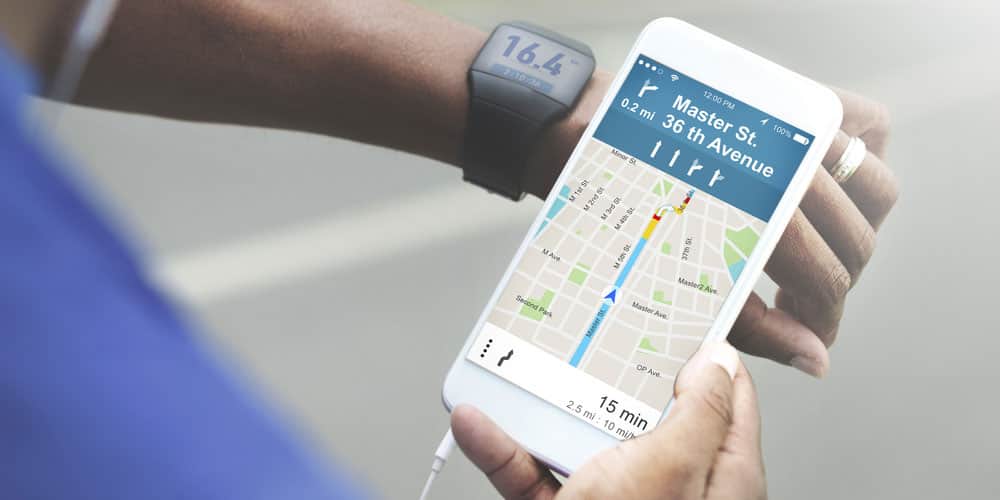 Jogger information, sport concept.
Which smartwatches have built-in GPS
Smartwatches have built-in GPS sensors that help track your route and distance. These smartwatches include Garmin, Fitbit, Samsung, and Withings with built-in GPS.
Conclusion
It doesn't matter if you use your smartwatch for fitness-related goals and tracking features or as a less bulky and more convenient alternative to your phone. Smartwatches keep us connected, and we can get detailed information at a glance.
With so many products on the market for every budget, need, and preference, you'll find something for you. 
Therefore, something that offers critical features like activity and distance tracking, heart rate, and sleep sensors, digital wallets will be the right pick.
You'll have plenty of different styles to choose from that suit your taste.