Are you looking for the best Wi-Fi router for the AT&T Fiber internet plan? With faster speeds, tri-band support, and Wi-Fi 6 compatibility, deciding which router is right for your needs can be challenging.
We have put together this guide to help you choose the right product. From affordable options to advanced gaming-specific features, we've got you covered. Let's get started!
Table of Contents
AT&T Fiber Internet: What is it and Why use it?
AT&T Fiber Internet is a high-speed internet connection that utilizes fiber optic cable technology to provide faster speeds and reliable connections.
Unlike traditional cable and DSL internet services, fiber technology uses light waves to transmit internet signals resulting in faster downloads.
AT&T Fiber also offers more reliability and a higher level of security than traditional ISPs.
It is because fiber-optic cables are less prone to interference from external factors, such as weather and electromagnetic interference.
As a result, you can enjoy a more stable and consistent connection with fewer disruptions.
Fiber Internet guarantees speed and reliability.
What Hardware Do I Need to Get Started With AT&T Fiber?
To fully enjoy the benefits of AT&T Fiber, customers must have the right equipment, including a cable, router, and modem.
While AT&T offers its routers and modems, customers can rent or purchase their own.
When choosing a router for AT&T Fiber, customers should look for one that supports the 5GHz and 2.4GHz bands of Wi-Fi 6 technology.
Tri-band routers are also great for fiber customers who have many connected devices.
Renting equipment from AT&T is a convenient option, but it can come with extra costs in equipment rental fees.
It's often more cost-effective to buy your router. It is especially so if you plan on using AT&T Fiber for an extended time.
Moreover, buying your router gives you more control over the device's settings.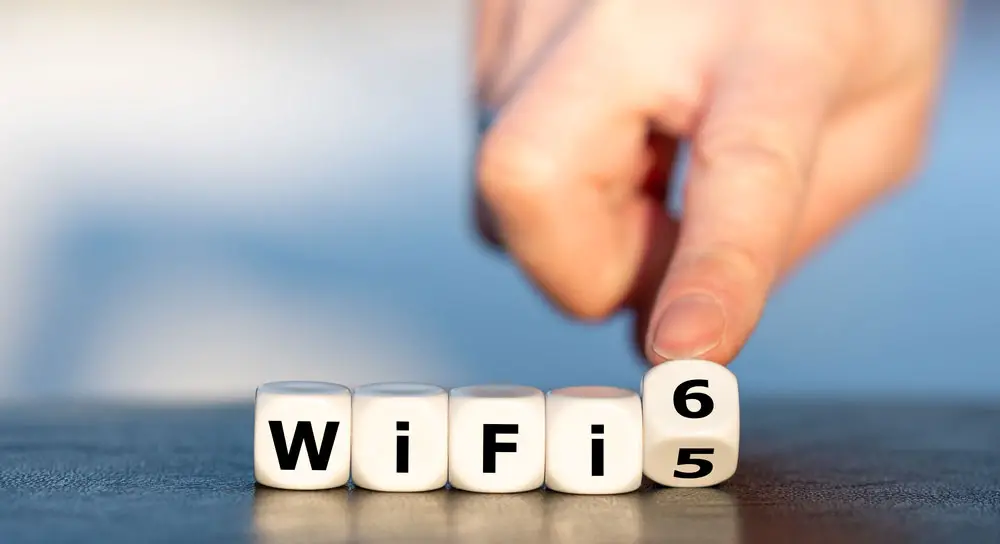 Enjoy the best Wifi-6 Experience
A Look at the Best Routers for AT&T Fiber
Several options are available if you're searching for a reliable router to use with AT&T Fiber. Here are five of the best AT&T fiber routers in 2023:
The NETGEAR Nighthawk is a top choice for businesses, gamers, and families with many connected devices.
It offers a range of up to 2000 square feet and AC2300 speeds, making it ideal for up to 35 devices.
It has four gigabit Ethernet ports and advanced features like Beamforming+ and MU-MIMO. The router also has USB ports for sharing printers and storage drives.
Pros: 
Wide wireless coverage
Fast download speeds
Multiple wired ethernet ports
Advanced technology
USB connections for shared storage and printing.
Cons: 
The router may be pricier than some budget options
The trial period for the security and parental control features is limited.
The Google Nest Wi-Fi is a versatile and flexible Wi-Fi system suitable for apartment buildings.
It provides reliable coverage of up to 2200 sq. ft. The router plugs into your internet provider's modem and can handle up to 200 connected devices, streaming multiple 4K videos at once.
The system can easily expand by adding Nest Wi-Fi routers or points to increase coverage. It also constantly monitors your Wi-Fi and updates it as needed.
Pros:
Scalable and flexible Wi-Fi system
Can handle up to 200 connected devices
Easy to set up in the app, create a guest network and prioritize devices
Cons:
Limited Ethernet ports on each router
lacks advanced features for gaming-specific needs
The ASUS RT-AX3000 uses the latest Wi-Fi 6 technology and has a fast speed of 3000 Mbps.
It covers up to 3000 sq ft and features AiProtection Pro for secure network use. The ASUS Router has an App that allows easy customization and control.
It also features an AiMesh technology that lets you establish a robust mesh Wi-Fi system.
The router also supports OFDMA and MU-MIMO technology. It is an excellent choice for families, gamers, and businesses seeking reliable, high-speed wireless coverage.
Pros:
Faster speeds than many other routers
Mesh technology for seamless whole-home coverage
Advanced parental controls and commercial-grade network security
Mobile app support for both iOS and Android devices
Cons:
More expensive than some other routers
No multi-gig ports for faster speeds
The TP-Link Archer C5400X is a gaming router with a tri-band system, MU-MIMO technology, and advanced gaming-specific features.
It has a 1.8 GHz 64-bit quad-core processor, a gigabyte of RAM, and eight external antennas.
It also has a maximum speed of 5.4 Gbps, making it an excellent choice for online gaming and streaming services.
Additionally, it has a built-in firewall to protect against dangerous and malicious websites.
However, it is expensive and may not suit those on a tight budget.
Pros:
Tri-band system
Gaming-specific features
Built-in firewall security
Fastest router
Cons:
The TP-Link Wi-Fi 6 AX3000 is an affordable option for those looking for a Wi-Fi 6 router.
It has a maximum speed of 3Gbps and is compatible with both Wi-Fi 5 and 6 devices.
It also has advanced features like Beamforming and OFDMA for reliable connections and improved range.
The AX3000 Wi-Fi is an excellent choice for businesses on a tight budget.
However, it may not be ideal for those with many connected devices, as it only has five Ethernet ports.
Pros:
Affordable price point
Wi-Fi 6 compatible
Advanced features for reliable connections and improved range
Cons:
A limited number of Ethernet ports
AT&T Router Buying Guide
Before buying a Wi-Fi router for your AT&T Fiber internet connection, it is crucial to consider several factors.
Here are some key considerations and recommendations for a top-notch internet experience:
Speed Matters
The ideal router should handle the high speeds of fiber optic internet. Look for routers that support rates of at least 1000Mbps.
It will ensure a fast, reliable connection, even when using multiple devices.
Speed matters when gaming
Network Range
A router with excellent range is also crucial for fiber optic connections. A router with a good range will allow you to access your network from anywhere in your home.
It can be helpful if you have multiple devices. You should also consider the size of your home when considering a router's range.
For example, opt for a higher-end model with longer-range capabilities if you have an expansive property.
Connectivity
The best fiber optic router can connect multiple devices at once. It is especially important if you use your internet to stream video or gaming.
Enjoy faster speeds on multiple devices.
Wireless Standard
The latest wireless standard, Wi-Fi 6, offers better speeds and performance, particularly with multiple devices.
However, if your devices don't support Wi-Fi 6, a router that supports Wi-Fi 5 should still be adequate.
Security
The best wireless routers for home use have robust security features, including password protection and parental controls.
These are especially important if you have children in the house who could accidentally stumble across inappropriate content on the internet.
Ensure your children's safety.
Mesh Wi-Fi
If you have a larger home or multiple levels, a mesh Wi-Fi system is worth considering. These systems have numerous nodes or access points that provide a seamless, uninterrupted Wi-Fi signal throughout your home.
This type of Wi-Fi can be more expensive than traditional routers. However, it's well worth the investment if you have a large house.
Bands
Finally, it's worth considering the number of bands the router supports.
Dual-band routers are standard and provide both a 2.4GHz and 5GHz band, which can help to reduce congestion and interference.
With an additional 5GHz band, Tri-band routers are even better for high-bandwidth applications.

FAQs
Will my current router work with AT&T?
Yes, it is possible to use your router with AT&T. However, it's vital to ensure that the router is compatible with AT&T's network and meets the requirements to connect.
How do third-party routers work with AT&T?
To use a third-party router with AT&T, you must first purchase and set up the router according to the manufacturer's instructions.
Once the router works, log into your AT&T account and update its network settings. Follow any additional steps that the manufacturer or AT&T may require to ensure a smooth transition.
Can I get a new modem from AT&T?
Yes, you can get a new modem from AT&T. Contact their customer service to inquire about options for purchasing or leasing a new modem that is compatible with your internet plan.
Summary
Choosing the best Wi-Fi router for AT&T Fiber requires a thorough understanding of your internet needs.
You can enjoy faster speeds, improved range, and connectivity with the right router.
When you set up a new router, follow the manufacturer's instructions and consider implementing security measures to protect your network.