When you want to switch internet providers or move to a new address, comparing the available ISPs to get the best option, such as Cox internet vs. AT&T, makes sense.
The two are available in most states and serve millions of customers across the US. 
We will make your search easier by comparing the two internet service providers below. Read on to find out which one is better!
Table of Contents
Cox Internet
Founded in 1962, Cox Communications is an American telecommunication, digital cable TV, and home automation services company.
It began operations as a cable TV provider, then diversified to the other two industries.
So it has an extensive coaxial cable and supplies its internet primarily using this network.
However, it also has fiber plans to offer customers fast and reliable internet.
A cable TV connection
AT&T Internet
AT&T is widely known for its mobile telephone services countrywide because it is the third largest provider.
Currently, the company is the world's largest telecommunications company by revenue, and it rose to the top by partnering with other companies to expand its services.
AT&T currently uses its existing wireless network to offer low-speed internet to remote areas and fiber internet to customers who want faster speeds in urban areas.
A mobile telecommunications radio network antenna
On top of that, the company offers internet services bundled with TV, home phone, and mobile to give customers discounted deals that are cheaper than purchasing the plans a la carte.
Cox Internet vs. AT&T: Plans and Prices
Cox Internet
Cox offers four internet plans with features like access to over four million Wi-Fi hotspots and a worry-free promise that allows you to change plans later or cancel within 30 days and get your money back.
However, these subscriptions have a monthly data cap set at 1.25TB.
Essential 100 ($49.99 Monthly)
Essential 100 offers download speeds of up to 100 Mbps as the cheapest internet service plan, making it ideal for customers who frequently browse the web, check emails, and access social media.
The plan includes Panoramic Wi-Fi equipment, but perhaps the best part is that the plan has no annual contract, meaning you can cancel anytime and expect zero cancellation fees.
Preferred 250 ($49.99 Monthly)
As the name suggests, this plan offers download speeds of up to 250 Mbps, making it ideal for online gaming, streaming, video calls (working from home), and downloading files.
A woman on a video call on her laptop
This package comes with a one-year contract that assures you of fixed monthly rates. So you will pay early termination fees if you cancel before the 12-month period ends.
Ultimate 500 ($69.99 Monthly)
With speeds of up to 500 Mbps, the Ultimate 500 plan is ideal for multiplayer online gaming and 4K video streaming.
Its upload speeds max out at 10 Mbps, so you can video call and play online games without issues.
Gigablast ($99.99 Monthly)
Gigablast internet uses fiber optics cables to give the fastest speeds of up to 1 Gbps for a discounted price of $99.99 monthly.
Such internet speeds are ideal for 8K video streaming.
8K video streaming quality
AT&T Internet
AT&T offers a variety of plans, all with 12-month agreements with an option for a two-year contract.
However, it is better to stick with AT&T's one-year contract to have the option of switching ISPs after a shorter time.
AT&T Fiber ($55 – $180 Monthly)
AT&T fiber-optic internet offers faster internet at lower costs than what you get with Cox because its cheapest internet plan costs $55 monthly (plus taxes) for 300 Mbps.
However, this connection can only handle ten devices. The second option offers 500 Mbps for $65 (plus taxes) and can connect up to 11 devices.
A router with a fiber-optic cable connected
If you want Gigabit speeds, you can choose between getting up to 1 Gbps, 2 Gbps, or 5 Gbps for $80, $110, or $180, respectively.
The first option can only connect 12 devices, but the other two can handle more than 12.
In addition to being cheaper, these five fiber packages have no data caps.
However, not all areas have access to these fast internet speeds.
Depending on your address, you might only get the internet 25, 50, or 100 plans with speeds of up to 25 Mbps, 50 Mbps, or 100 Mbps, respectively.
All three cost $55 monthly and have a 1.5TB data cap monthly.
Fixed Wireless Plans ($59.99 – $69.99)
AT&T offers fixed wireless internet to users living in rural areas in two data plans: Standalone ($69.99 monthly plus taxes) and Bundled Wireless Service ($59.99).
Both options have download speeds of up to 10 Mbps and upload speeds of up to 1 Mbps with a 350GB data cap monthly.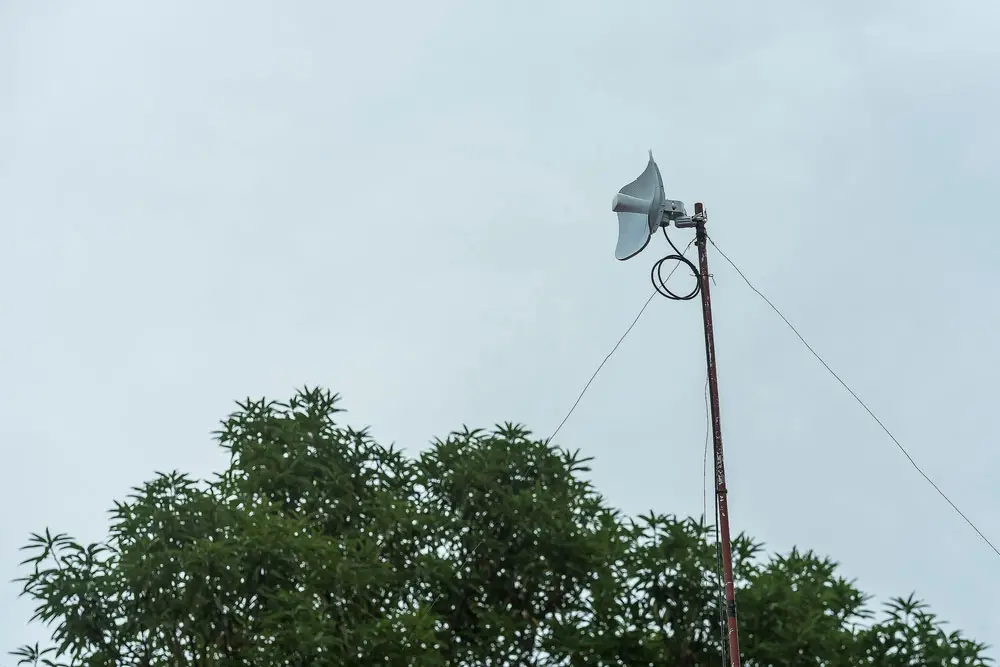 A fixed wireless internet antenna
AT&T vs. Cox Internet: Additional Costs
The Cox Internet
All Cox Internet plans have a monthly 1.25TB data cap. Once you hit this limit, the overage charges are $10 per 50GB.
Alternatively, you can sign up for the unlimited internet options for an additional charge of $40 for a two-year contract.
On the bright side, Cox has no installation fee, but you need a Cox-approved cable modem, and only the Essential 100 plan comes with a free Panoramic all-in-one modem router combo.
So you must buy a Cox-approved device or lease the Panoramic equipment for $14 monthly.
A modem-router combo
As for the early termination fee, you'll have to pay $10 for each month remaining in the contract period.
AT&T Internet
The five top-tier AT&T fiber plans don't have data limits, meaning zero overage fees.
However, they come with annual contracts that attract early termination fees of $180 minus $15 for every fully paid month.
These ETFs apply to all internet plans.
But the other lower fiber plans have $10 per 50GB overage fees up to $100 monthly, while fixed wireless plans allow up to $200 monthly at the same rate.
Additionally, these plans have installation costs of up to $99.
Which Internet Provider Is Better?
Since Cox does not offer fixed wireless internet, we will compare the Cox vs.
AT&T fiber internet. Both give incredible speeds, but AT&T wins because its top-tier plans have no data caps and are cheaper for the bandwidth you get.
So you won't have to lower your streaming quality or reduce data consumption to stay within the data limits.
A fiber optic internet installation in a home
Cox might have lower set-up costs and access to wireless hotspots when away from home, but these don't beat unlimited internet access. You can only get this option for $40 more monthly, but your subscription will become even more expensive.
Conclusion
In conclusion, Cox and AT&T have several well-priced internet plans, but the devil is in the details.
And after going through the terms and conditions, AT&T emerged as the better option when considering the top-tier fiber plans.
The fixed wireless plans might be too expensive but are ideal for rural areas with fiber options.
So it means AT&T also has broader coverage, including rural areas where Cox might be unavailable. That's it for this article. Thank you!