Discover the perfect T-Mobile tablet data plan to suit your needs and stay connected on the go. 
This comprehensive guide explores various options, from the affordable Essentials package to the feature-rich Magenta and Magenta Plus plans.
We also delve into postpaid and prepaid hotspot plans, ensuring you have all the information to make an informed decision.
Table of Contents
T-Mobile's $15 Tablet Essentials Plan
Exclusively tailored for current T-Mobile Essentials subscribers, the frugal Tablet Plan is accessible at $20/month.
It's accessible when combined with an active voice line. By opting for auto-pay, enjoy a $5 rebate, reducing the charge to $15/month.
Without a voice line, the plan remains available for $60/month with auto-pay($65 without auto-pay ). 
Tablet Essentials Plan offers unlimited 4G LTE and 5G data for your tablet, though 5G usage necessitates a 5G-compatible device.
Furthermore, enjoy 480p video streaming and boundless global text messaging.
Also, experience unrestricted data in Canada and Mexico at 128Kbps.
Additionally, savor unlimited stateside international texting and mobile hotspot data at speeds reaching 600Kbps. 
Tablet Essentials Plan caters to tablet aficionados craving endless data, though lacking certain premium features.
These include international data or high-speed tethering options in other T-Mobile tablet plans.
The plan excludes taxes and additional fees, which apply separately.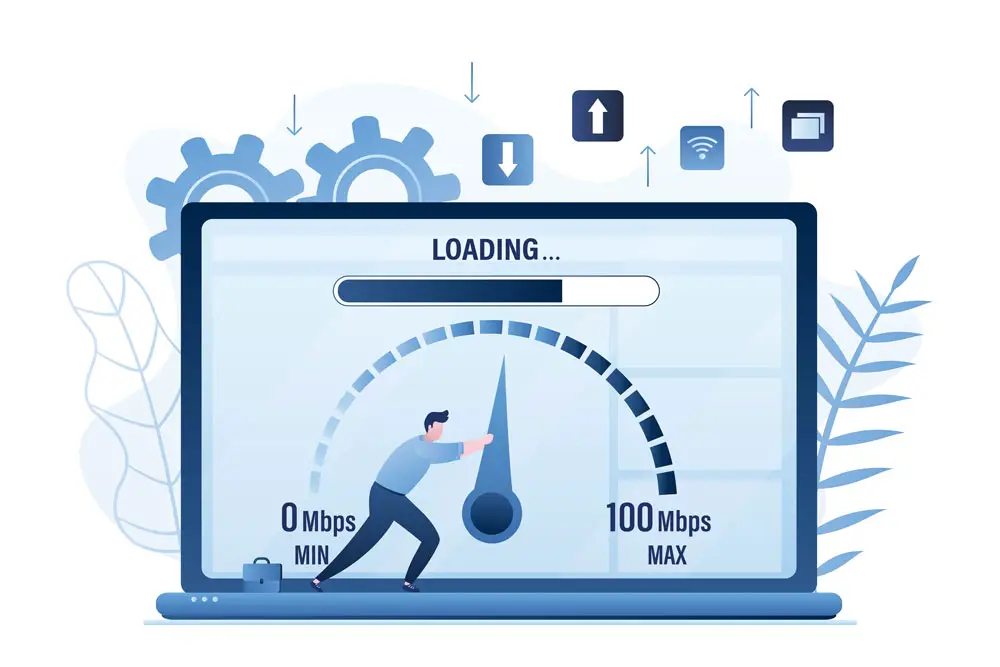 An internet speed test
T-Mobile's $20 Tablets Magenta Plan
Magenta Tablet Plan caters to existing subscribers, providing a seamless account addition.
Choose auto-pay and secure this plan for $20 monthly or $25 without auto-pay.
Individuals wanting this plan without a voice line can expect a $60 monthly fee with auto-pay. 
Magenta Tablet Plan offers unlimited 4G LTE and 5G data (available on 5G-enabled tablets) and 480p video streaming.
It also provides endless international texting and limitless global data at 128Kbps speeds.
Users can enjoy 5GB of high-speed data in Canada and Mexico, followed by unlimited data at 128Kbps.
They also have endless stateside international texting and unlimited mobile hotspot data up to 600Kbps.
Magenta Tablet Plan differs from Essentials for Tablets by costing $5 more and including taxes and fees.
Essentials or Magenta customers seeking a tablet line can opt for either plan.
10 GB Magenta Plus Tablet for $30
Magenta subscribers access the PlusUp extension, enhancing tablet plans into Magenta Plus Tablet plans.
Magenta Plus Tablet 10GB provides unlimited 4G LTE and 5G data, with 5G available on 5G-capable tablets.
The plan includes 1080p HD video streaming and unlimited international texting.
The plan also features 5GB of high-speed data in Canada and Mexico, followed by unlimited data at 256Kbps.
It also features unlimited US international texting and 10GB high-speed mobile tethering data, followed by unlimited 600Kbps hotspot data.
The Magenta Plus Tablet plan costs $30 monthly with auto-payments and a pre-existing voice line. Otherwise, it's $70.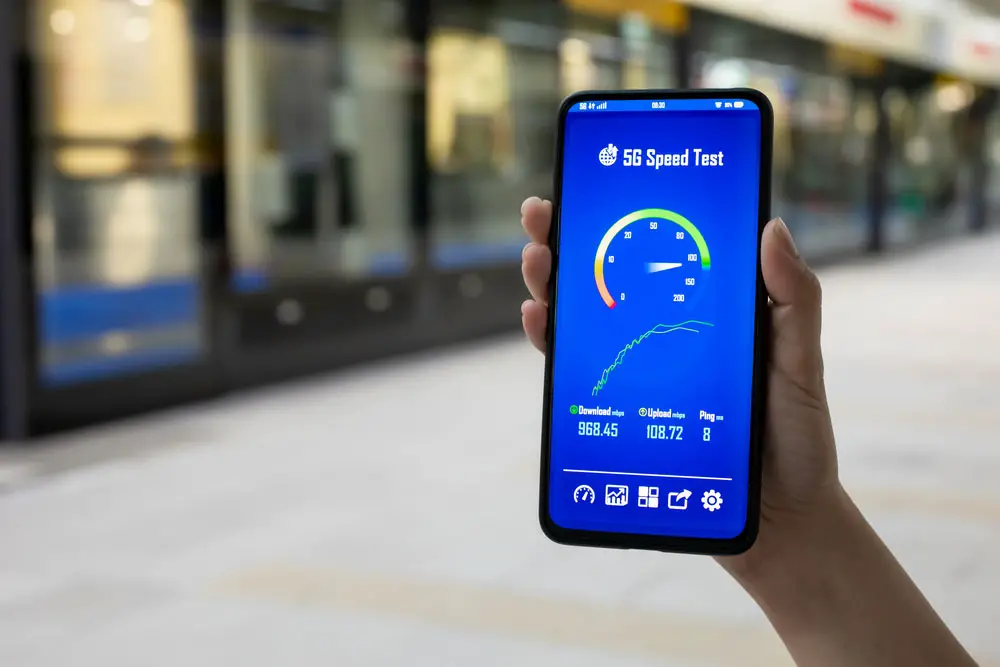 Testing the speeds of 5G
20GB Magenta Plus Tablet for $35
For an extra $5 monthly, the Magenta Plus Tablet 20GB plan doubles high-speed mobile hotspot data from 10GB to 20 GB.
It maintains previously outlined features. This package requires an existing voice plan and carries a $35 monthly charge with automated payment.
The plan demands a $75 monthly expense, dependent on auto-payment.
30GB Magenta Plus Tablet for $45
For a supplementary $10 monthly, elevate your hotspot data capacity to 30GB.
The cumulative charge is $45 per month with auto-payment and a functioning voice line.
However, without a voice line, utilizing this plan incurs an $85 monthly fee, contingent upon auto-payment setup.
This offering retains the same attributes as the conventional Magenta Plus tablet service plan.
Most individuals will find the $15/month Essentials package or the $20/month Magenta arrangement satisfactory.
Both include unlimited plans. Conversely, Magenta Plus tablet premium plans become necessary for those desiring HD video streaming or increased high-speed hotspot data usage.
Nonetheless, it remains improbable that you'll require additional tablet hotspot data.
It is because Magenta phones incorporate 5GB of hotspot data, and Magenta MAX phones encompass 40GB of hotspot data.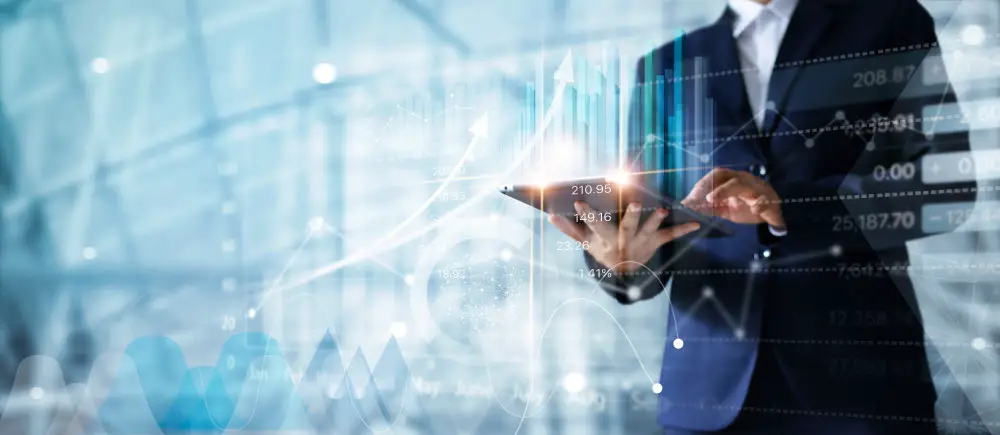 Using a tablet to analyze sales data
Plans for T-Mobile's Postpaid Hotspot, which works on tablets.
T-Mobile offers five postpaid tablet plans and six data plans for hotspot devices or tablets, ranging from $5 for 0.5GB to $50 for 100 GB.
The prices include a $5 auto-payment discount, high-speed data allotments, and access to T-Mobile's 4G LTE or 5G network.
After exhausting high-speed data, speeds will reduce to 128Kbps, but tablets have unlimited hotspot data at 600Kbps.
These plans provide various benefits, including 480p video streaming and unlimited international data in 210+ countries.
In Canada and Mexico, users receive 5GB of high-speed data before the speed drops.
Magenta and Magenta MAX plan offers 5GB and 40GB mobile hotspot data, respectively.
The $50, 100GB plan could replace home internet, but T-Mobile's $60/month Home Internet standalone plan allows unlimited data use.
The $5 500MB plan is ideal for smartwatches, and the $10 2GB plan is a cost-effective tablet line addition.
Tablet users can opt for a $10 monthly surcharge for unlimited data. The final plan costs $20 per month, like the Magenta tablet plan, but with extra taxes and fees.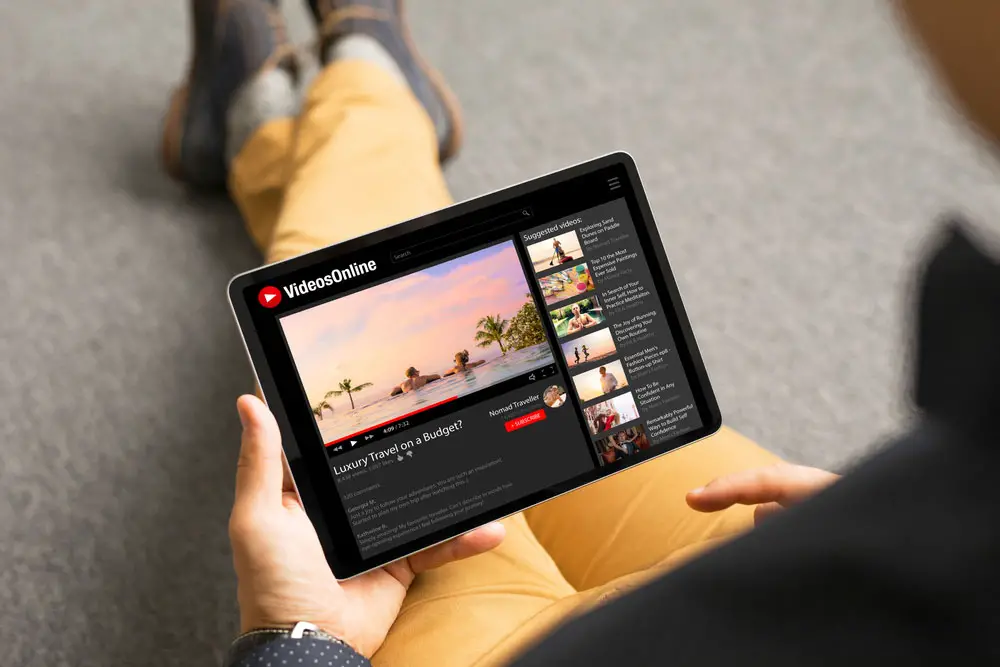 Man watching videos online on a tablet
T-Mobile Prepaid Hotspot Packages
T-Mobile presents prepaid hotspot plans akin to their postpaid counterparts, albeit with distinct disparities. Six prepaid options span from $5 for 0.5GB to $50 for 50 GB.
These diverge from postpaid plans in aspects like reduced domestic roaming data and uncertain international data functionality.
Hotspot usage depletes the high-speed data quota on tablets despite full-speed hotspot data access.
Prepaid plans include 480p video streaming and up to 5GB of high-speed data in Canada and Mexico.
They also provide unlimited data at 128Kbps after high-speed data exhaustion.
While prepaid and postpaid plans bear striking resemblances, postpaid offerings boast additional features.
Consequently, endorsing prepaid hotspot plans could prove challenging, particularly for existing T-Mobile line holders.
In these instances, upgrading to Magenta MAX and obtaining 40GB of hotspot data may offer a more cost-effective solution.
Identifying the Optimal Tablet or Hotspot Plan
Your existing plan can guide you in selecting the most suitable tablet or hotspot plan. Here are several recommendations:
If you possess T-Mobile's Essentials plan, opt for the Essentials for Tablets variant.
The Magenta for Tablets plan fits Magenta or Magenta MAX plan holders.
T-Mobile subscribers may consider the $10 (2GB) or $20 (5GB) prepaid tablet data-only offerings. Select alternative data quantities based on your requirements.
Postpaid hotspot plans are advisable for dedicated hotspot devices. The $30/10GB plan excels in facilitating mobile productivity. However, data usage hinges on individual habits.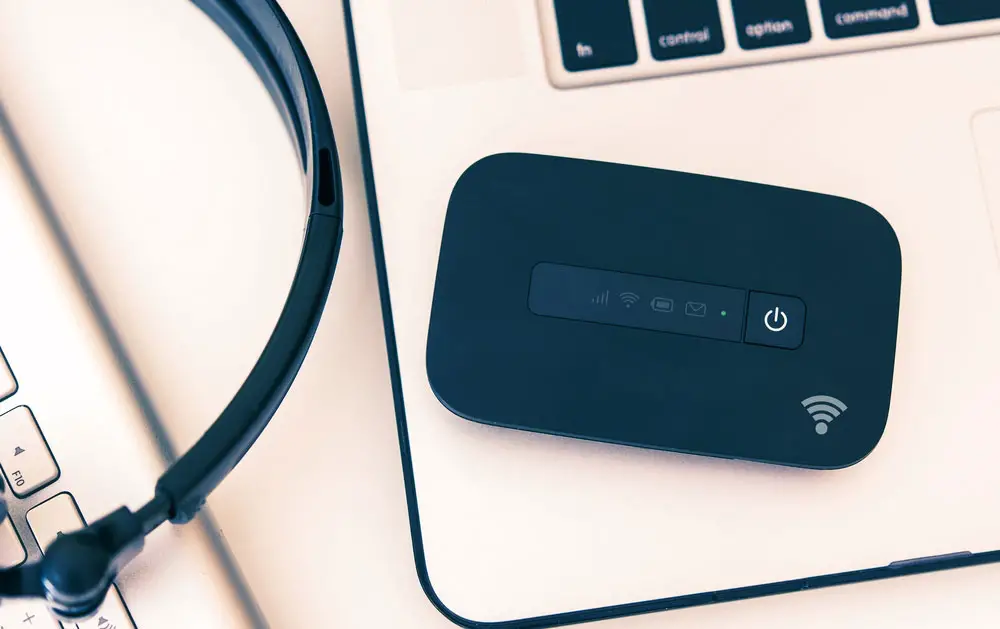 Mobile Hotspot Wi-Fi Device
Summary
In conclusion, T-Mobile offers a variety of tablet and hotspot plans to suit different needs and budgets. 
Essentials and Magenta tablet Plans offer cost-effective options for most users.
Magenta Plus tablet plans suit those seeking HD video and increased hotspot data.
Postpaid hotspot plans excel for dedicated devices, while prepaid options suit specific situations. 
Carefully assess your requirements and plans to determine the best option for your tablet or hotspot needs.