If you move to a new address and the available internet providers are Cox and CenturyLink, you need to compare Cox vs. CenturyLink Internet to determine the best ISP for your needs.
 Both providers offer high-speed internet, so you should dig deeper to spot their differences. 
But you can avoid the hassle of going through the ISP pages because we've compared the two companies for you, including their plan prices and contract details. 
Read on to find out which provider wins!
Table of Contents
Cox Internet
Cox is a US-based cable/fiber internet provider that started as a cable TV provider, then diversified into the telecommunications and home automation industries.
 Currently, the company serves approximately over 20 million customers with cable internet.
A cable TV box with a coaxial cable connected
Since the company started as a cable TV network, it primarily provides cable internet using its coaxial cable network in several states. 
However, cable internet service is not as fast as fiber. So Cox rolled out a fiber network to provide Gigabit speeds in select locations.
CenturyLink Internet
CenturyLink started as a telephone company, which explains why the company primarily provides DSL internet. 
So the company also rolled out fiber internet to provide Gigabit download speeds to customers with high bandwidth requirements.
But like cable, DSL is slow and might not give sufficient internet speeds for 4K streaming and heavy internet usage.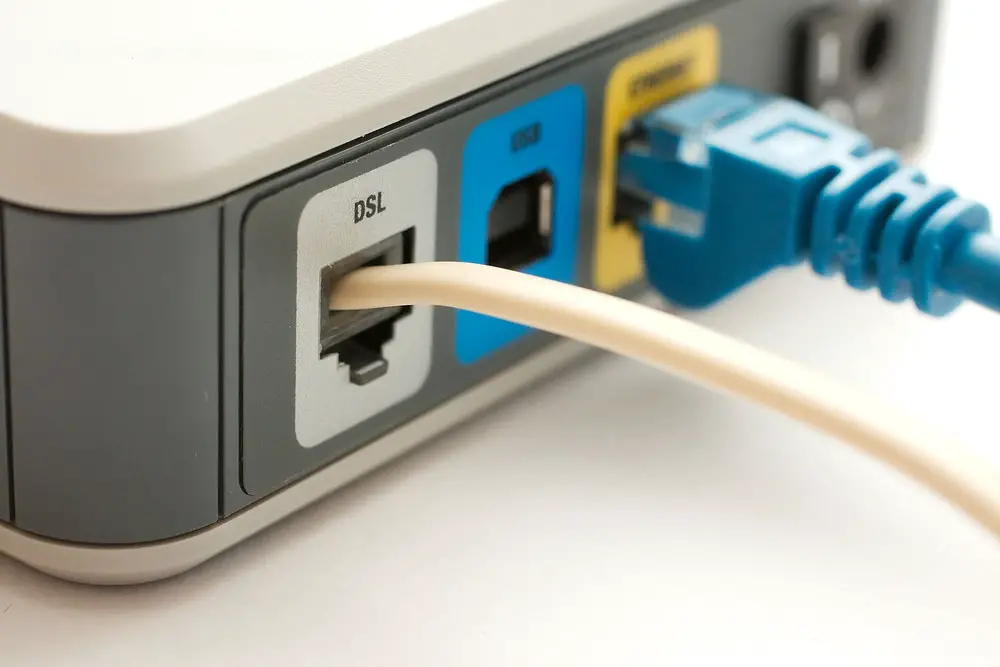 A broadband modem with a telephone cable plugged in for DSL internet
In 2020, CenturyLink changed its name to Lumen, so you might notice a different brand name when using its fiber plan (Quantum Fiber). 
But the company still retains the CenturyLink DSL internet brand for customers using the traditional copper-based telephone line service.
Cox vs. CenturyLink Internet: Plans and Prices
Cox
Cox offers the following cable and fiber internet plans.
Essential 100 ($49.99 Monthly)
As the name suggests, this cable plan gives customers download speeds of up to 100 Mbps, which is enough for audio/video streaming, web browsing, and downloading files.
But the upload speeds are slower because they max out at 5 Mbps. And the plan does not offer unlimited internet. 
It has a 1.25TB data cap monthly. You'll have to pay $10 per 50 GB if you reach this limit and unused data does not roll over.
On the bright side, Essential 100 comes with Cox's Panoramic Wi-Fi equipment, which includes the following.
A modem-router combo with wall-to-wall coverage
Free hardware upgrades
Home network security
Faster online gaming path (Elite gamer connection)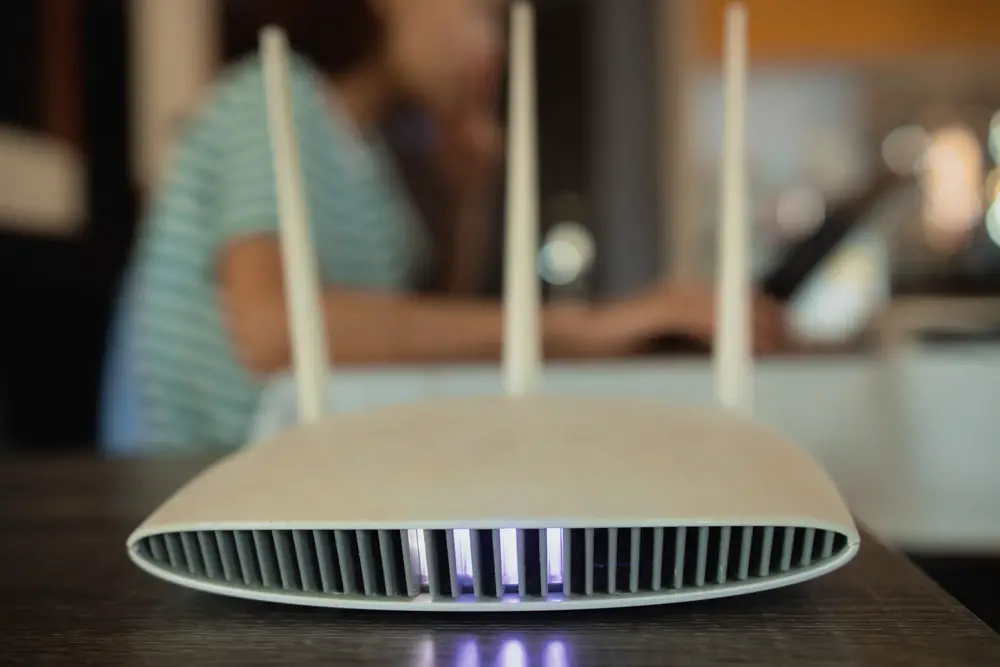 A wireless modem router
Another big plus with this plan is its contract-free subscription. You can terminate anytime without worrying about cancellation fees.
And you can access over four million Wi-Fi hotspots on the go to save on cellular data expenses.
Preferred 250 ($49.99 Monthly)
If you're wondering why this faster plan costs the same as the Essential 100 yet offers faster speeds (250 Mbps download and 10 Mbps upload), here's why.
Preferred 250 comes with a one-year service agreement, meaning you will incur early termination fees if you cancel before the term ends. 
This fee will be equivalent to the regular rates for the remainder of your service.
Also, this plan does not include the Panoramic Wi-Fi equipment. Plus, the $49.99/month is a promotional offer expiring on 27th March 2023. 
So you'll pay the regular rate after that date, which is $89.99.
And even if you get the offer, it only lasts for the first year. After that, you'll revert to paying the standard rate if you agree to the contract for the second year.
Other than that, the plan has a 1.25TB data cap and gives you access to over four million Wi-Fi hotspots when on the go.
A man checking his data usage on his smartphone
Ultimate 500 ($69.99 Monthly)
Ultimate 500 has the same one-year contract as the Preferred 250 plan above, plus a 1.25TB data limit and access to over four million Wi-Fi hotspots.
But the 500 Mbps plan usually costs $99.99, meaning you'll pay this amount after the first year. Also, this discounted price runs up to 27th March. 
So you'll pay the standard rate if you subscribe to this plan past that date.
Gigablast ($99.99 Monthly)
The other plans might be good enough for 4K streaming, but only speeds of up to 1,000 Mbps (1 Gbps) are enough for 8K streaming. 
This max speed is also ideal for multi-player gaming, while the upload speeds of up to 35 Mbps are enough for video calls, online gaming, sharing videos, etc.
Gigalblast comes with a one-year service agreement, access to over four million Wi-Fi hotspots, and a 1.25TB data limit. 
And like the other two, it has a discounted price because its standard cost is $119.99.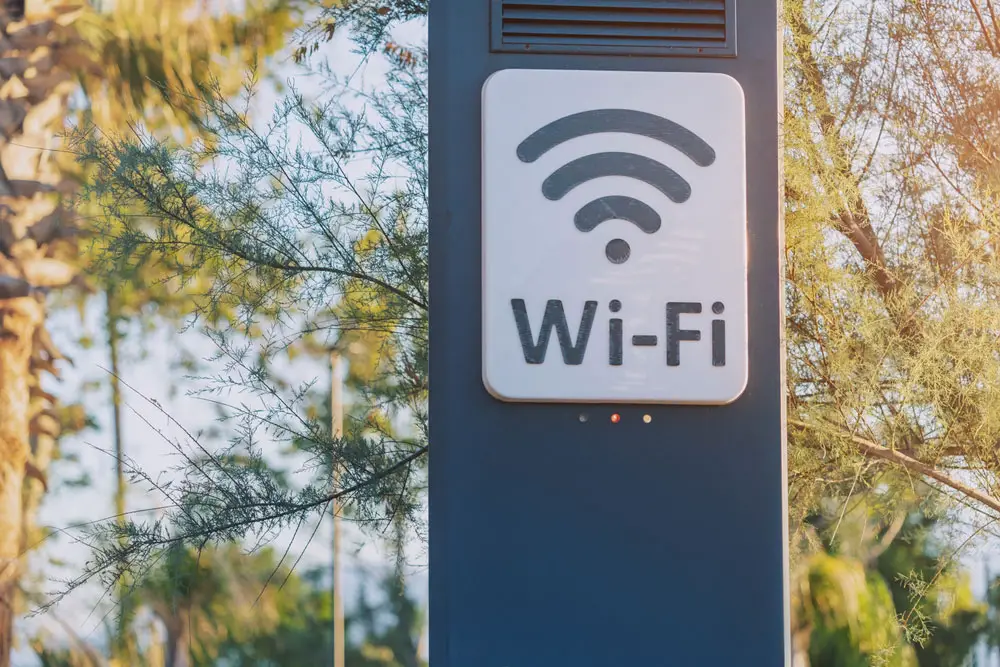 A Wi-Fi access point in a city park
All four Cox plans come with a worry-free promise that allows you to switch plans to get faster, more reliable speeds if your current subscription is not fast enough. 
This promise also permits you to test and cancel within the first 30 days if you don't like the internet service. And you'll get your money back if you cancel within this period.
CenturyLink
CenturyLink offers a fast, 99.9% reliable Wi-Fi service using these two internet plans.
Simply Unlimited Internet ($50 Monthly)
This unlimited internet plan gives speeds of up to 100 Mbps, which is enough for HD movie streaming. 
And besides having the no data cap advantage (zero overage charges), this plan has no annual contract. So you can cancel anytime and won't incur cancelation charges.
Fiber Internet ($70 Monthly)
CenturyLink fiber internet offers faster speeds of up to 940 Mbps and can reach up to 20X the upload speed provided by cable. 
With such speeds, you can stream HD content on more than eight devices or watch 4K & 8K videos on one TV.
A comparison between full HD, 4K, and 8K video streaming
But best of all, this plan has no data caps, and you won't get tied by an annual contract. Plus, you get free installation and a modem (up to a value of $329).
The Cox vs. CenturyLink Internet: Additional Costs
Like other ISPs, Cox and CenturyLink have some additional costs, usually for leasing equipment and professional installation.
The Cox
With Cox internet, the Essential 100 plan comes with Panoramic Wi-Fi equipment, but the other plans don't. So you can use your equipment at no charge or lease the Panoramic Wi-Fi gateway for $14 monthly.
A dual-band wireless router/gateway
You can also consider the optional unlimited data plan for $40 per month for a 2-year service agreement and expert tech support for $10 per month as add-ons.
There's no one-time installation fee with Cox.
CenturyLink
CenturyLink offers two installation options.
With standard installation, you set up your modem and connect your devices while a technician handles the work outside the location with installation fees of up to $15.
A technician working on fiber optic cables outside
But with a professional installation, the technician will do the installation work outside the location, install your modem, and connect your devices for a fee of up to $149.
A technician doing an internet installation job in a customer's house
If you don't have a modem, you can buy one for a one-time fee of $200 or pay $15/month leasing fees.
Cox vs. CenturyLink Internet: Which Is Better?
Considering the internet plan options and the price of each, CenturyLink gives the best deal because it is more affordable.
 Additionally, it has no annual contracts. So you can cancel anytime. But the best advantage is the unlimited internet access, which means you won't have to worry about data use when streaming 4K content or downloading files.
The video streaming concept
Cox has some advantages as well. For instance, all four plans give you access to over four million Wi-Fi hotspots to give you free wireless internet when away from home.
You can get unlimited Cox internet for $40/month, but it is too costly. Also, Cox has lower additional costs, but these are usually one-time fees. So CenturyLink wins because it is cheaper in the long run.
Conclusion
As you can see, Cox and CenturyLink have several advantages and disadvantages, but the latter wins due to its affordable, unlimited, contract-free plans.
But with either ISP, their fast fiber connections are not available everywhere. So you might only get a fiber service of speeds not exceeding 200 Mbps in your area. 
In some locations, fiber might not be available, meaning you can only get a DSL or cable connection.
Therefore, visit their websites and enter your address to see the available options.