Let's all gather to explore the cheapest landline phone services without the internet. 
Many mobile phone service providers today focus on cordless phones or cellular wireless services. 
Others offer bundles with internet services, meaning you have to pay more to access the internet connection. 
But there are phone lines that enable distance calling without necessarily stressing the users with internet costs. 
These phone providers will be a cardinal focus of this article. 
Table of Contents
Why Keep a Landline Phone
Efficiency in Emergencies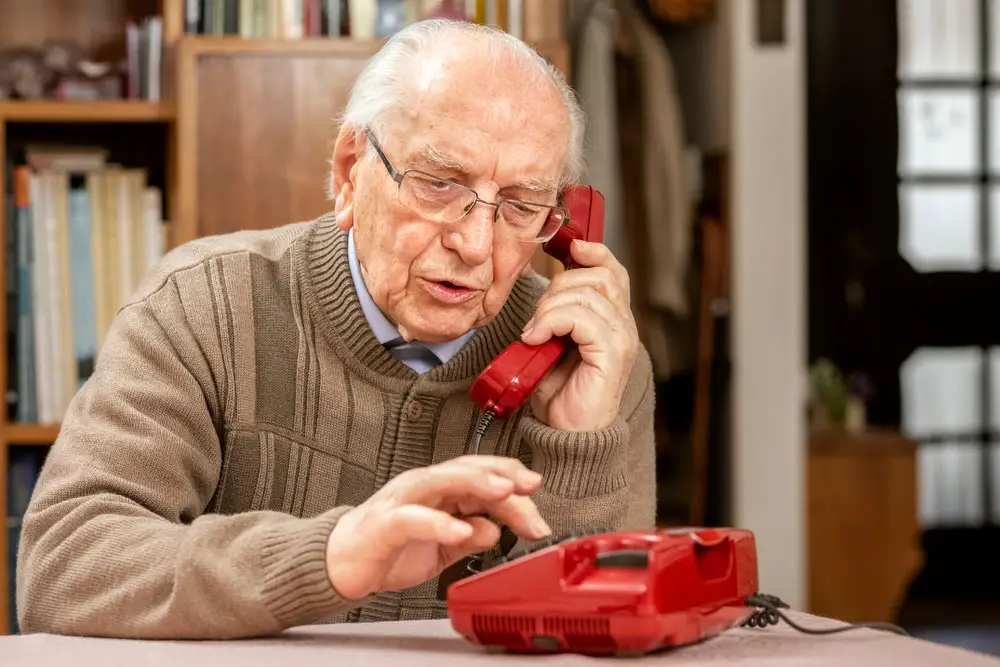 an older man uses a landline phone. 
The traditional landline is the most convenient communication mode, especially in emergencies at home.
Primarily, this is due to its accessibility to all, including the old and the disabled. 
Calling 911 from a landline home phone guarantees you a quick response.
Moreover, there's an address to every landline home phone service meaning the responders can easily track you down. 
A Safe Option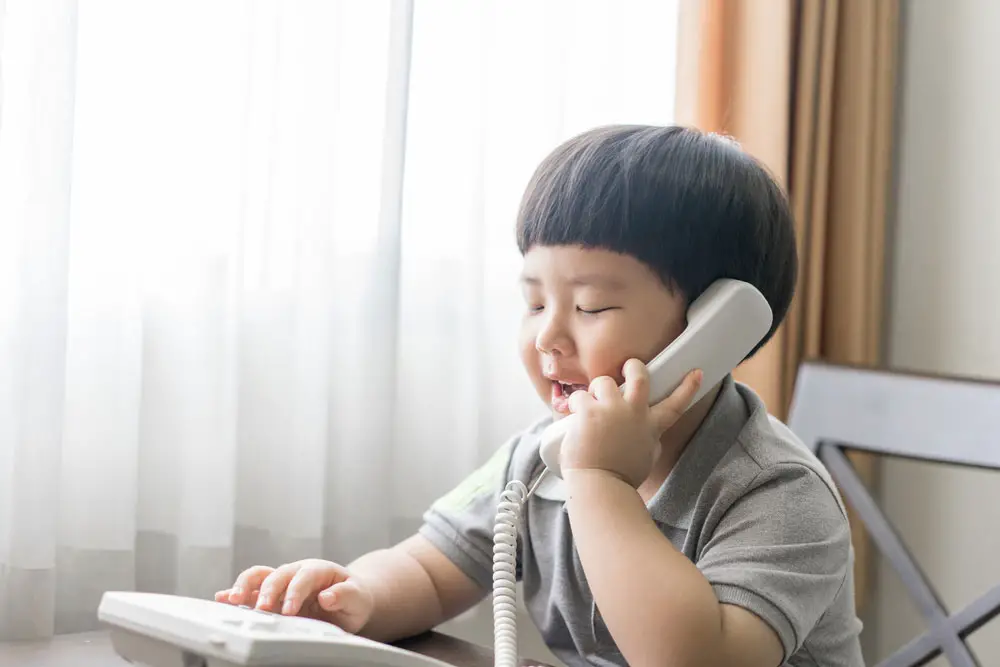 A kid is making a call. 
With your affordable landline phone service, you're assured that your kids can use it for the right purpose.
They cannot access harmful websites such as porn sites and are safe from social media harassment. 
Again, you're safe from spam calls thanks to the service's blocking features that keep fraudsters at bay.
Lastly, the landline home phone option means no distractions such as video games, as you'd expect with cell phones. 
Simple to Operate
The lack of sophistication with the cheap landline phone service means it is also simple to operate. Hence, they are the ideal communication mode for seniors and children.
Their sound quality is top-notch, and most have large fonts and a lit backlight. Thus making a call on a residential landline is blissful. 
A Cheap Option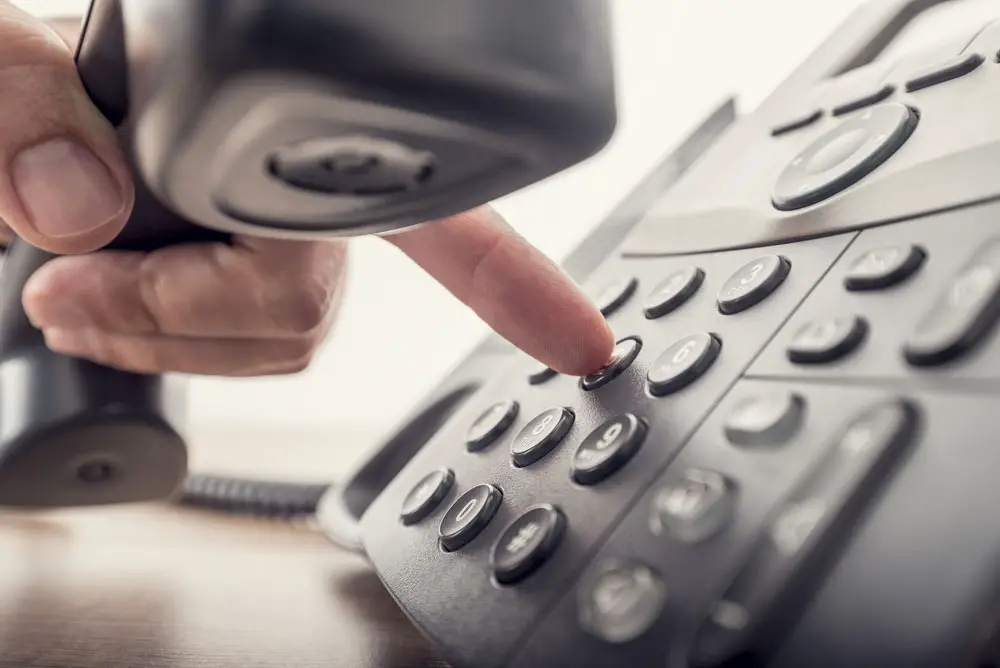 A telephone receiver. 
Standalone landline service phones are less pricey than pocket phones. Also, they come with no maintenance costs as they are stationary.
Again, most landline phone service providers guarantee subsidies for users who subscribe to various services. 
Hence, even if you opt for a landline for an internet connection, it'll still be affordable in the long run. 
Excellent Signal Quality
Using a Cell phone with a poor signal. 
No attractive landline alternative to this phone type guarantees a reliable connection and signal quality, even in remote locations. Primarily, unlike other types that communicate via satellites, landline home phone service applies physical copper wires. 
Dependable Option
Landline signal transmission doesn't necessarily require electrical power thanks to the copper cables' capability to transmit audio signals. Hence, residential customers are assured of a crystal-clear connection even during power outages. 
Top 5 Cheapest landline phone services without internet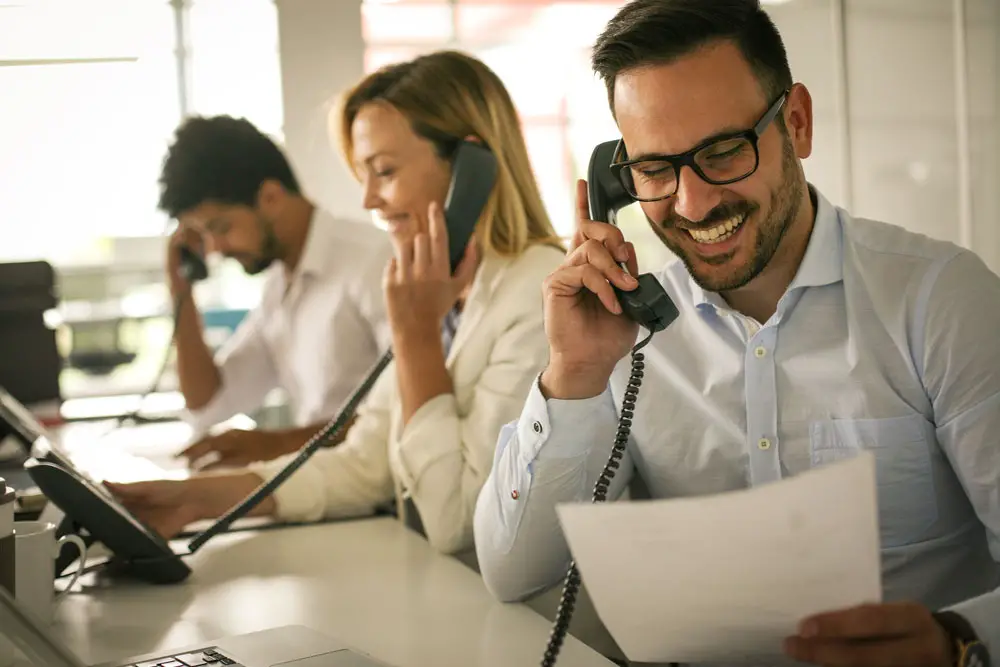 Using landlines in a call center. 
Here are some of the affordable landline standalone services without the internet. 
Frontier
It is the best option if you're operating on a lean budget. You need to pay a nominal monthly fee of $10, and you can enjoy a range of services from your landline. 
The above plan enables you to make local calls as often as possible.
Surprisingly, you can still make quality international calls to neighboring nations like Mexico or Canada despite the low cost. 
The package also comes with various custom-calling features, such as distance service. However, it has limited calling features than the rest we'll discuss below. 
Cox Communications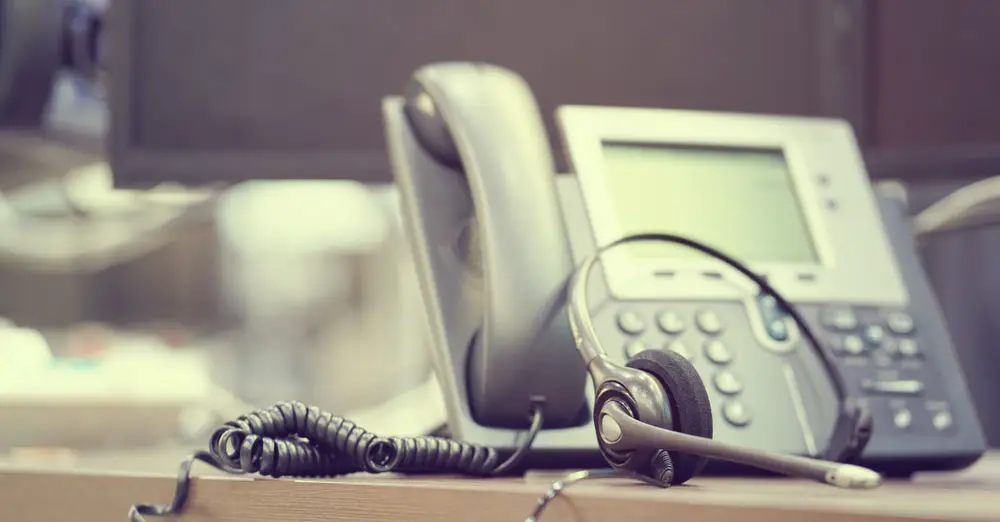 A landline phone. 
Look no further than this provider if you've been looking for the cheapest standalone phone service.
It has a monthly calling plan of $20 with a range of features you don't want to miss out on.
Enjoy crystal clear HD calling and anonymous call rejection with Cox Communications.
It also allows you to make international calls to people in Mexico and Canada if you're in the US.
Further, the simultaneous ring feature makes it seamless to pick up a call from virtually anywhere.
Also, you can always shift to another plan if your current one doesn't meet your calling needs.
Lastly, if unsatisfied with these advanced calling features, you can request your funds back.
CenturyLink
Dialing a landline phone. 
The service provider allows unlimited calling locally if you subscribe to their basic plan package. It will be available at a monthly fee of $23.34.
If you wish to make long-distance calls, go for the unlimited plan package.
It's pricier than the basic package but comes with several additional features that include the following: 
Anonymous call rejection
Call forwarding
Cheapest Landline Phone Services Without Internet: Community Phone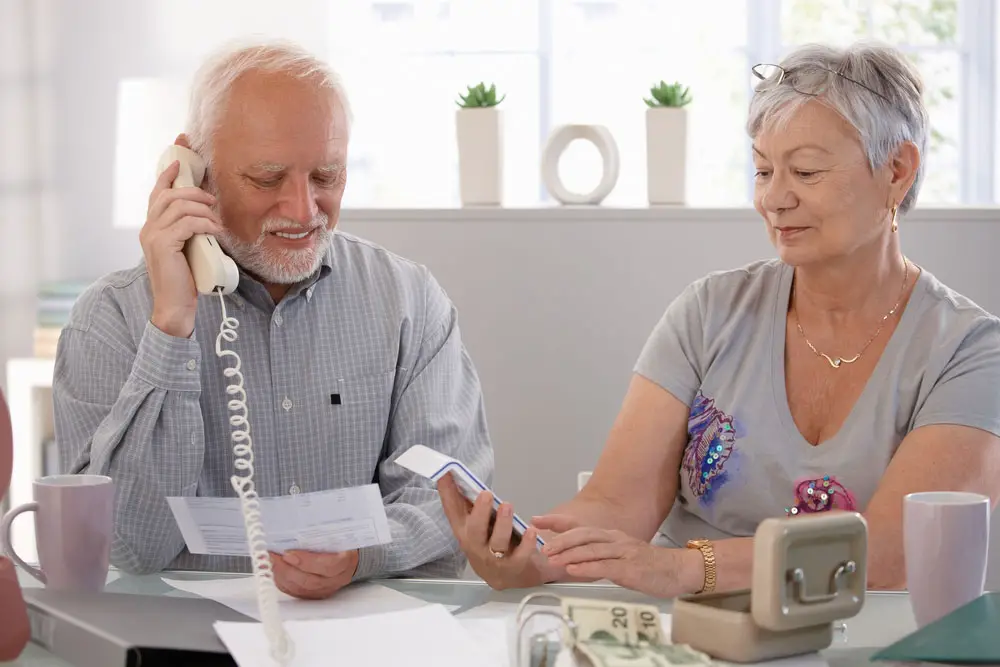 Elderly couples using a landline phone. 
It is among landlines' best and most affordable wireless phone service providers. Primarily, the service doesn't bind you to a contract.
Also, you're guaranteed nationwide calling at a cheap monthly charge of $29. 
Moreover, you don't have to change your existing landline number as this service provider is compatible with all. 
The company also guarantees you limited disconnection of phone service thanks to their backup battery offer.
This option ensures you can still make and receive phone calls even during outages. 
Cheapest Landline Phone Services Without Internet: Spectrum
A girl on a landline phone call.
The company's basic plan is cheap at $29.99 and has many remarkable features, including call forwarding, 3-way calling, and blocking unwanted calls.
Also, under this plan, you can make unlimited local direct-dialed calls. 
But if you're looking to call beyond the US, there is an international calling plan which is slightly more pricey than the basic monthly package at $34.99.
Nonetheless, it is worth the investment as, under the plan, you can make calls to up to 70 nations. 
Lastly, if you prefer postpay services, there is a direct dial international plan for you. 
What to Consider when Choosing A Landline Phone Service Provider
A cheerful woman calling. 
Here's what to check when choosing a landline service provider: 
First, you must consider if they offer affordable local call rates. A plan that includes this option will serve you best if you usually make international calls. 
Also, a telephone network service should give customers free call offers at specific times. 
Again, if you don't want to miss any calls, you need a package with the voicemail option. 
Do you want to block unwanted callers/ spam calls? Then, it would be best if you had a package with the call blocking feature. 
If you own a business, subscribing to a provider that offers the conference call option would be great. It allows you to reach out to more than one person simultaneously. Hence, it's also ideal for family calls.
If you're busy, unavailable to pick up the call, or your landline cannot operate due to a power outage, a plan with call forwarding will greatly help. 
You must also consider busy redial, speed dialing, and "do not disturb."
Pros and Cons of Landline Phones
| | |
| --- | --- |
| Pros | Cons |
| High-quality sound | High acquisition costs |
| Cheaper than other calling options | An easy target for spam callers |
| Simple to operate | Limited advanced properties |
| Has minimal distractions | Pricey acquisition costs |
| Accessible to all, even the old and kids | Immobile  |
FAQs
Cheapest Landline Phone Services Without Internet: Do we have Free Landline Phone Service For Seniors?
Companies such as AT&T, in liaison with the US government, provide free landline phone service for qualified seniors.
Qualifying individuals must indicate a household income of less than 135% based on the federal poverty level. 
Cheapest Landline Phone Services Without Internet: Can you Make International Calls With A Landline?
Most landlines allow you to make international calls as long as you're subscribed to a package with this feature.
But, you must apply the right international call format to succeed. 
Summary
Landline phone services remain our homes and offices' most reliable calling options.
And although the internet comes with a range of benefits, you don't necessarily require it to make basic calls.
Landline calls without the internet provide an affordable way to make calls to your loved ones, locally and internationally.
Thanks to our guide, you can now choose the most affordable landline call services in the US.