About watch with GPS, GPS (Global Positioning System) is a global navigation satellite system that offers time and geolocation information to a receiver anywhere on earth. Watchmakers have embraced this system to make watches more resourceful. 
Nowadays, it's common to find smartwatches that track a person's distance, speed, and location. Such watches find application in mapping devices, navigation, or even tracking workout progress. 
It's unbelievable that the power to monitor sleeping patterns, burned calories, and heart rate can be on your wrist. However, selecting the best watch becomes challenging with the many watches on the market.
Read on for more on GPS watches. 
Table of Contents
Watch with GPS Tracker
(A runner using a sports watch)
A watch with a GPS tracker is a watch that you can use to track real-time location. This means tracking any movement, such as swimming, cycling, running, and driving. Moreover, you can use it to navigate to a certain destination.
Many don't know that some watches with GPS trackers are more effective at GPS location monitoring than others. Before the end of this article, you'll know which watches are reliable.
Best Android Watch with GPS
You're likely reading this because you want to buy an Android GPS watch but don't know where to start. Well, below are some worthwhile options: 
Coros Pace 2
If you're looking for a light watch, the Coros Pace 2 is your best option. This watch is only 29 grams, making it one of the lightest GPS watches on the market. 
With normal use, expect its battery to last for about 20 days. However, it'll only last for 30 hours in full GPS mode. 
You'll love this watch for its cardio, running, swimming, strength, cycling, and water sports mode. Moreover, the modes undergo ongoing updates and support. 
Finally, it comes with a barometer altimeter, compass, optical heart rate monitor, thermometer, gyroscope, and accelerometer. Also, you'll enjoy 24/7 step, calorie, and heart rate monitoring.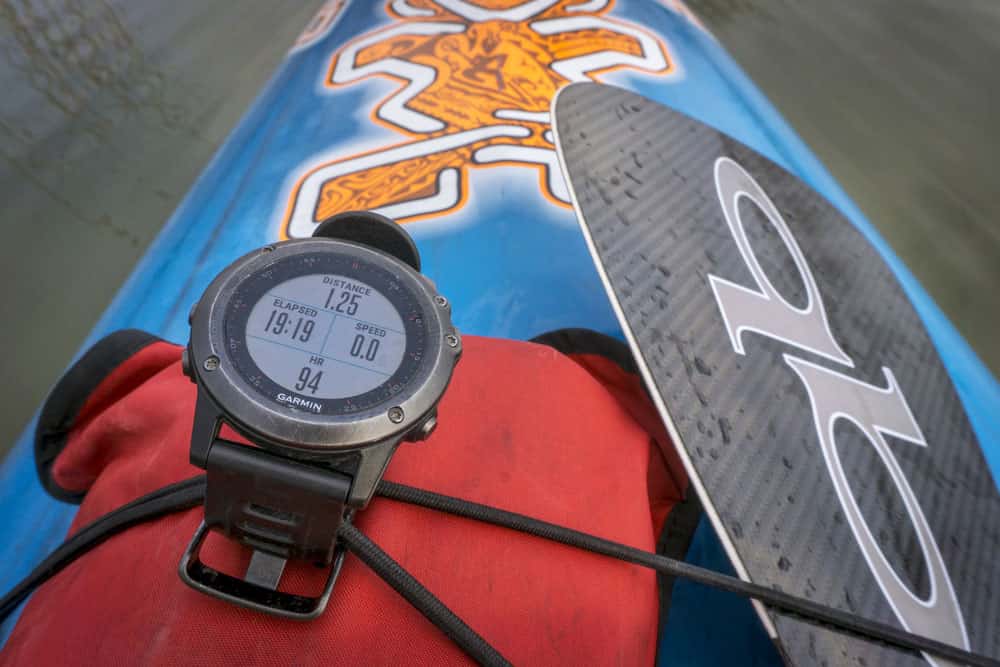 (A Garmin GPS watch)
The Garmin Forerunner 955 is your best option if battery life is your priority. This watch will serve you for at least 15 days in smartwatch mode. However, in GPS mode, expect 42 hours of service. 
Additionally, the watch has multi-band support that helps you navigate accurately anywhere. With this product, monitoring your workout routine will be more fun. 
The Fitbit Charge 5 has a fitness tracker to help you monitor your fitness routine. This way,  you'll know whether it's time to focus on recovery or more exercise. 
Additionally, the watch has a stress management feature. However, you'll need a 6-month membership to access it. Nevertheless, it's among the GPS watches you should own.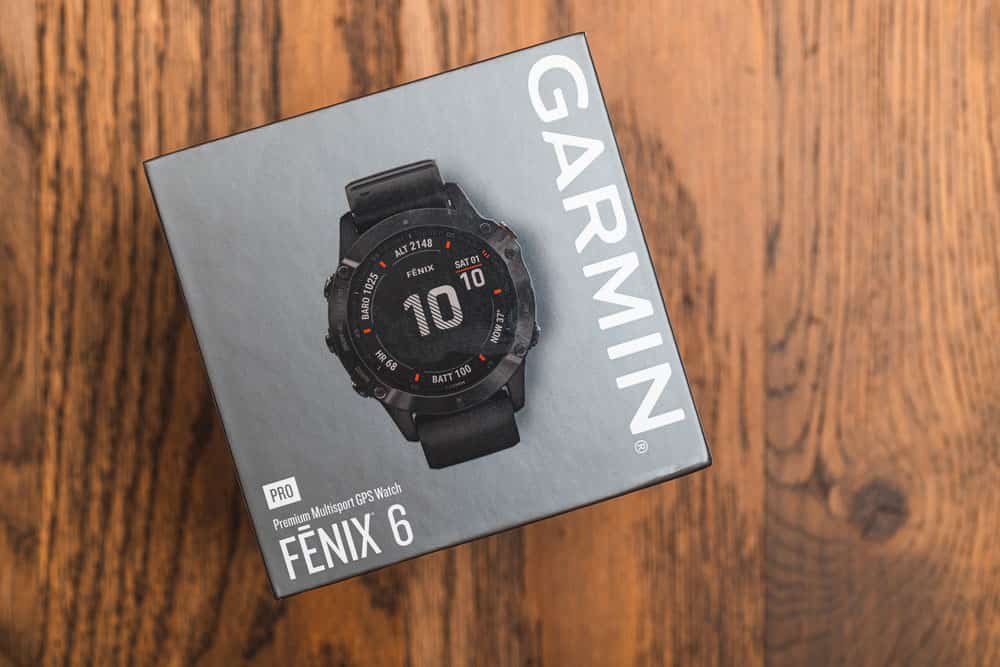 (Germin Fenix 6 Pro watch)
The Garmin Fenix 6 Pro model is at least 18% larger than previous models. Its sunlight-readable display has bezels in titanium, diamond-like carbon, and stainless steel coating. 
The watch has enhanced estimated wrist heart rate for sleep monitoring. With this watch, you can navigate outdoors using preloaded ski maps and TOPO maps. Finally, the pace is an advanced training feature for grade-adjusted pace guidance. 
Considerations while Purchasing a GPS Watch
You don't just wake up and buy a GPS watch. There are certain considerations to put in mind:
Comfort
Since you'll be wearing your watch long, comfort should be a top priority. We recommend buying a watch with a rubber finish. Generally, rubber is more comfortable than leather. However, leather is more durable. 
Style
Ensure you buy a watch with a changeable or neutral band. Some watches have thousands of aftermarket band options, while others offer less variety. Here, we recommend any Garmin brand. 
Function
Why are you buying a GPS watch? Are you a swimmer, cyclist, or runner? If you're keen enough, you'll notice some watch listing their main function in the title. For instance, the Coros Pace 2 lists heart rate monitoring as its main function on Amazon. Always buy a GPS watch that lists your area of interest in the title. 
Battery Life
Consider buying a watch with a longer battery life. Some watches have batteries that last for at least 2-years. Generally, the fewer the premium features, the more the battery life.
Water Resistance
What is the point of buying a GPS watch that will stop functioning after running in the rain? If you're a water sports person, buying a waterproof watch should be a top priority. Luckily, there are many such watches available. 
Application of GPS Watches
(A person running with a GPS watch)
Most of the time, people use GPS watches to track movement and fitness. These watches make measuring things easier. For instance, measuring the exact path and distance after an exercise becomes easier. 
Nowadays, GPS people pair GPS watches with heart rate monitors to examine their stress levels. Furthermore, you can use your GPS watch to get directions to a place. Think of walking through a desert without worries. 
FAQs
Does a GPS watch work without a phone?
Yes. GPS watches have an integrated GPS receiver to record GPS activities. 
Is a GPS watch better than a phone?
Well, it depends on what you want to achieve. For instance, using a GPS watch to track your morning runs is better than a phone. The same applies to monitoring your fitness levels. 
What is the lifespan of a GPS watch?
Expect your GPS watch to last for at least 7 years. However, with proper care, it could exceed 10 years. 
Do GPS watches require an internet connection?
No. The watches don't require an internet connection to function. To triangulate a position, GPS watches rely on a GPS satellite network. It receives and sends signals directly to a satellite. 
Conclusion
In conclusion, owning a GPS watch is a must for those who are into fitness monitoring. However, finding a reliable GPS watch is not easy. It requires knowledge and constant research to land a good deal. Feel free to own any of the above GPS watches. 
Before you buy a GPS watch, consider its comfort, style, function, battery life, and water resistance.