Starlink Vs. Spectrum: Which is the better option, and what should you go for? Unfortunately, the answer to this question may not be as direct as we would want. While both internet services are incredible, they have their strengths and shortcomings.
We take a detailed and in-depth comparison between the two services and try to help you make a better and well-informed purchasing decision.
Table of Contents
What is Starlink, and How Does It Work?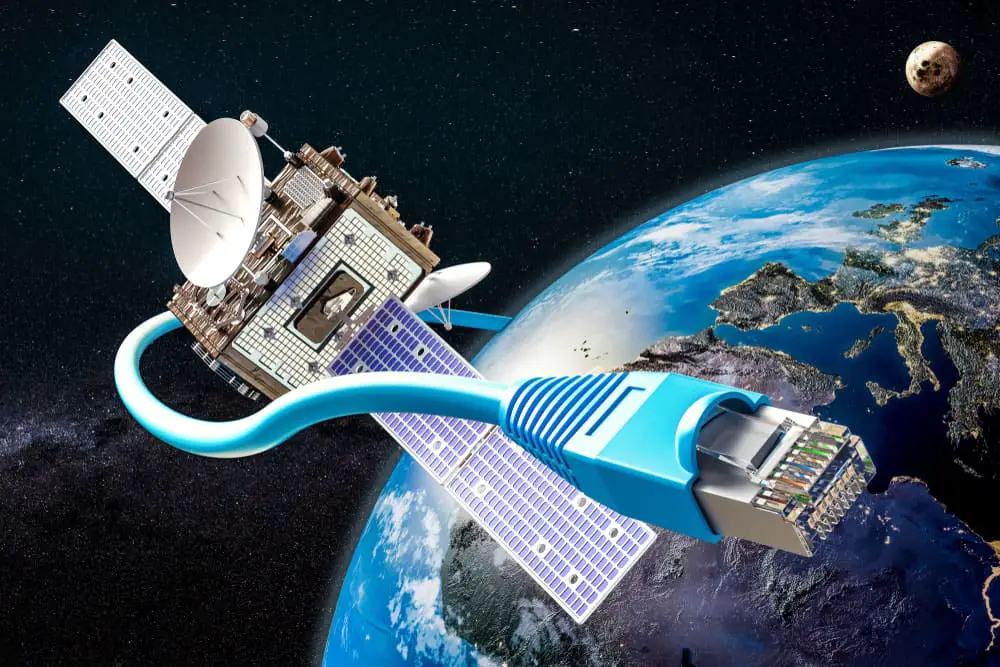 Global satellite internet service
Starlink is a Satellite internet company that uses thousands of satellites to connect to your home via a dish and router. It aims to provide internet service to the entire planet, including the most rural and remote areas.
What is Spectrum and How Does it Work?
Spectrum uses radio frequencies to transmit the internet. We use the same frequencies to make phone calls and do almost everything on our phones. These frequencies are part of a bigger portion known as the electromagnetic or radio spectrum.
The radio spectrums are divided into low-band range (under 3 GHz), medium-band range (3- 24 GHz), and high-band range (above 24 GHz). 
Starlink Vs. Spectrum: Detailed Comparison
Speed
Download progress bar
Spectrum internet provides users with three different plans, each having different internet speeds.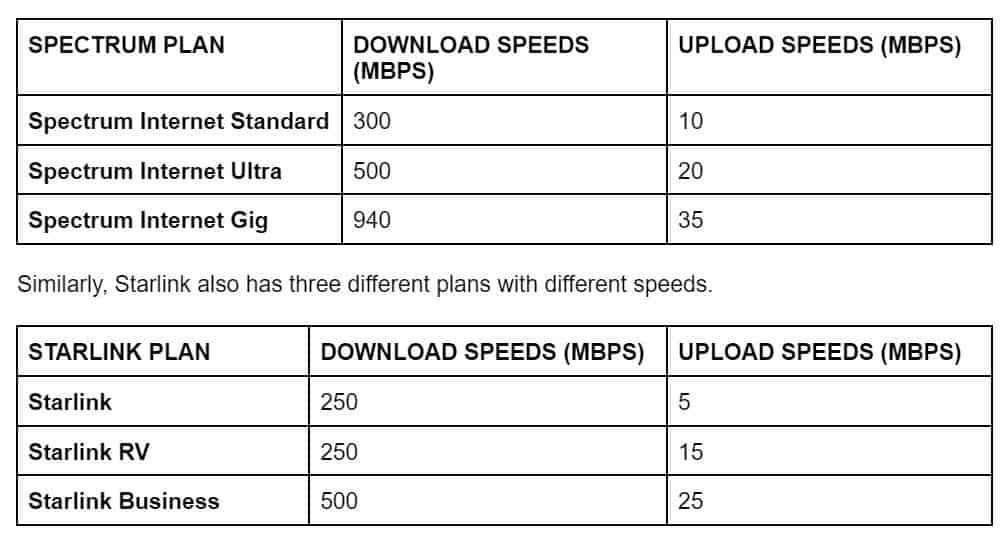 Spectrum is faster than Starlink. Even so, you'll still be able to browse the internet and perform basic functions with Starlink without major hitches.
Winner: Spectrum
Cost
Hand holding dollar
As mentioned earlier, Spectrum offers three different plans, with each plan having different pricing. Neither plan has data caps, and you don't have to commit to a contract. But your monthly bill will shoot up by an additional $25 if you commit for more than 12 months.
Winner: Spectrum
Availability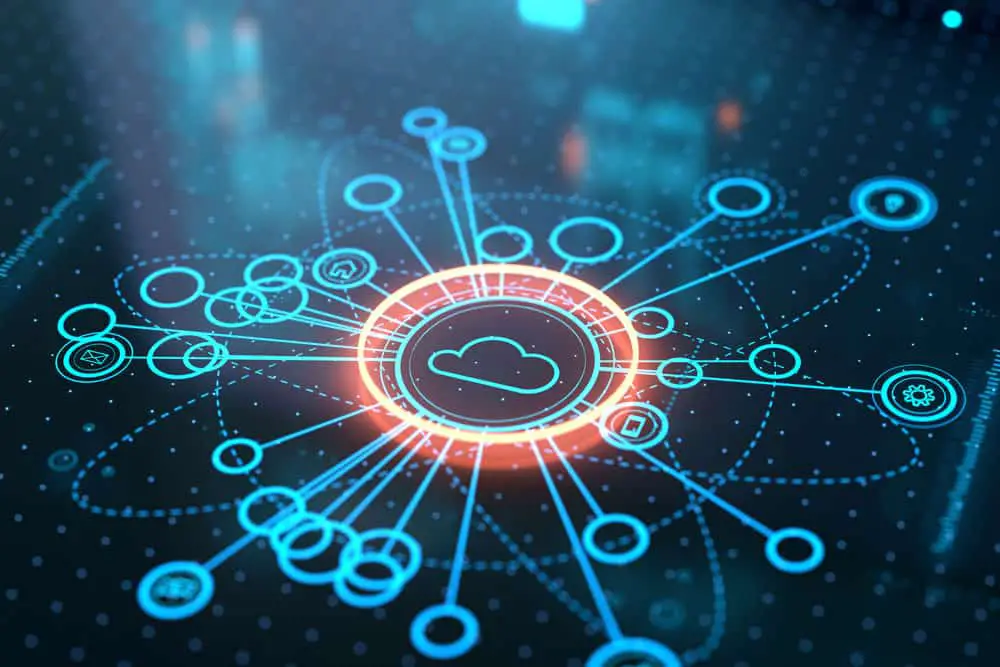 The concept of internet infrastructure
Spectrum is only available in the United States. Even so, it is not covered throughout the country and is currently available in only 41 states. On the other hand, Starlink is available in 32 countries, with a major focus being the US, UK, Canada, and Australia. 
Starlink has the technology and infrastructure to penetrate most rural areas. On the other hand, Spectrum may not function properly in rural and highly populated areas.
Winner: Starlink
Latency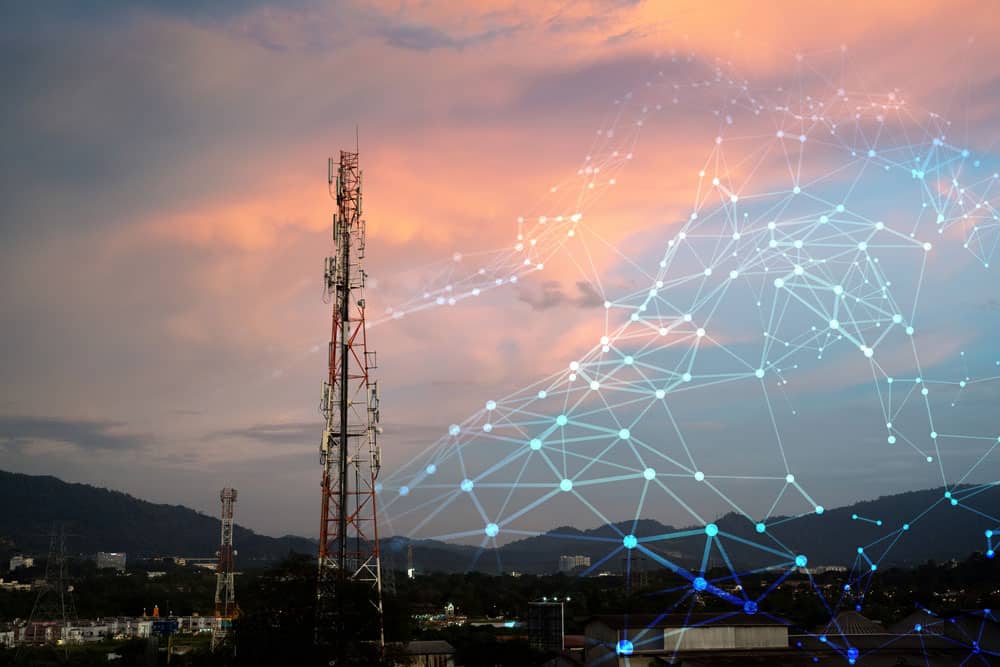 Telecommunication tower for internet network
Latency, in general, is the time delay or outage you get when using the internet and is measured in milliseconds (ms). The lower the latency, the better the internet experience.


Winner: Spectrum
Installation Help from Provider
Technician installing Wi-Fi cables
Chances are, you won't need any professional assistance when installing both Starlink and Spectrum (except for the Gig plan). The installation process is easy to follow and the kits feature a step-by-step installation guide for assistance.
You will require professional installation for the Gig plan. Also, be ready to pay a hefty $200 fee for it. You may also need professional installation with Starlink. On top of that, you'll also incur equipment fees, which can be expensive.
Winner: Tie
Customer Service and Satisfaction
Five-star excellent rating
Spectrum's support operates from Mondays to Fridays, 8 AM – 10 PM ET. However, they have 24/7 technical support, account, and billing support. Also, you can reach them via their website or contact number.
Starlink doesn't have a contact number or email address that you can call for assistance. You can only reach them by creating a ticket on their website.
Winner: Spectrum
Pros & Cons of Starlink Vs. Spectrum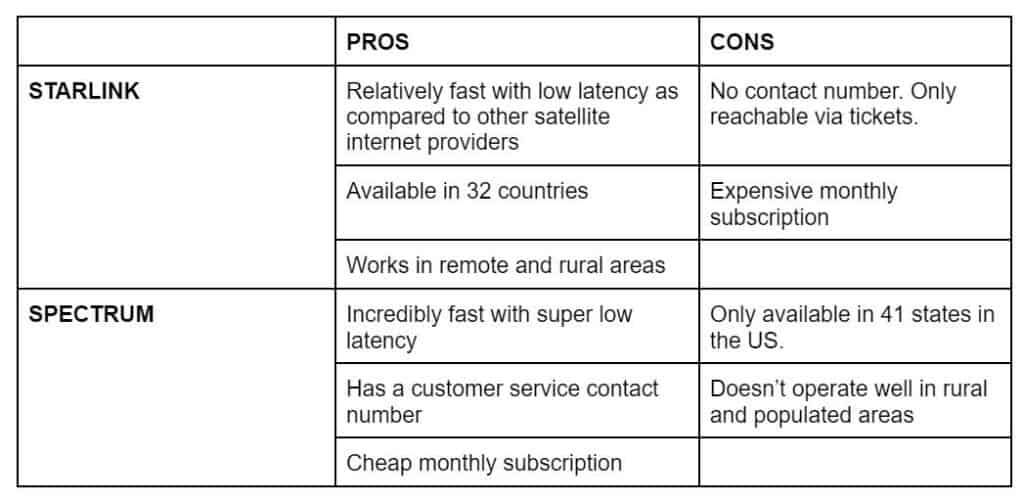 Frequently Asked Questions
Is Starlink as good as Cable?
While Starlink is fast, it's nowhere near as fast or reliable as cable internet. Starlink has download speeds of up to 500 Mbps, while cable has download speeds of up to 1 Gbps, twice as fast as Starlink.
Will Starlink be faster than fiber?
Fiber internet is faster than Starlink. Check out Starlink Vs. Fiber in-depth article.
Is Starlink as fast as Spectrum?
Starlink has download speeds ranging from 50 to 250 Mbps, but this cannot match Spectrum's speed which peaks between 300 to 940 Mbps for the different plans.
Conclusion
To summarize, our comparison shows that Spectrum edges over Starlink in several areas. Even so, Starlink still puts up a fight and performs impressively well. So, which one should you go for?
Choose Spectrum if:
One, you want high-speed internet at low costs.
Secondly, you want a service with easily reachable customer service.
Lastly, you want internet with extremely low latency.
Go for Starlink if:
You are outside the US or in any areas not covered by Spectrum.
Also, you are located in remote or rural places.