Over the past decade, we've seen significant technological advancements in tracking and fleet management. Most people, especially vehicle owners, understand GPS trackers and their working principle.
However, few of us know about the GPS tracking dots and how they differ from the trackers.
If you're in this group, worry not. This article highlights all you need to know about the GPS tracking dots and which may suit you best. 
Table of Contents
GPS Tracking Dot and Working Principle?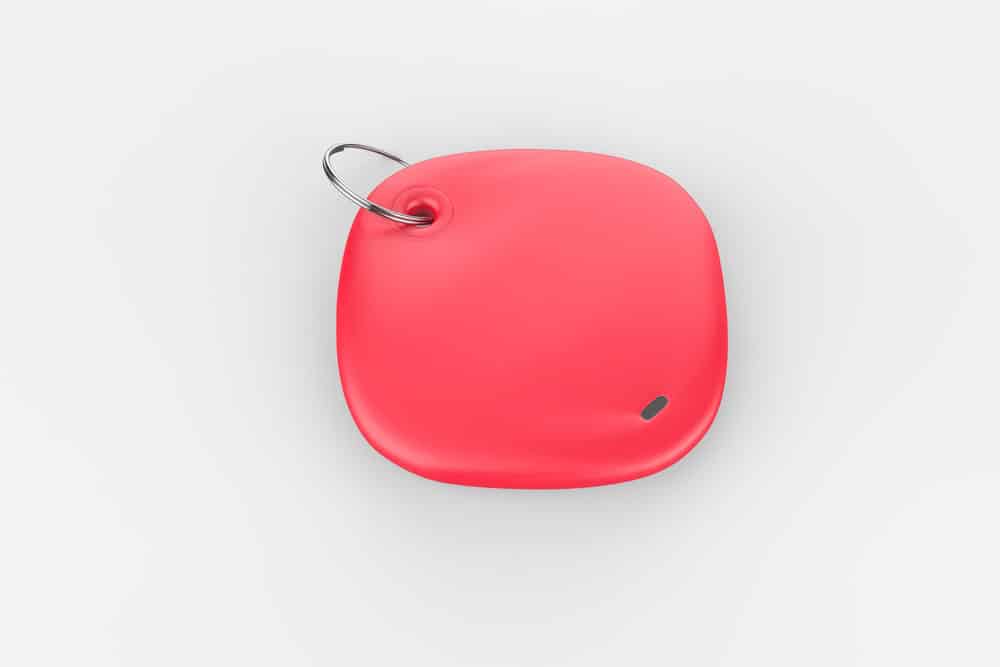 (A Samsung Galaxy SmartTag)
A GPS tracking dot is a compact device you can attach to a moving object. Similar to a tracker, it relies on GPS satellites to triangulate the exact position of an object on the earth. 
How Does a GPS Tracking Dot Work?
The working of a GPS dot is much similar to that of GPS tracking devices. A GPS dot relies on space satellites to narrow down an object's position on the earth's surface through trilateration. Similar to a GPS tracker, it will then relay the near real-time location information to a linked device via a cellular network. 
Also, some GPS dots rely on the satellite network to relay the information to authorized parties. However, in this way, authorized individuals will access the information through a mobile application or an online site.  
The Best GPS Tracking Dots
(A small village in the mountains with a geotag pin location)
There are a ton of GPS tracking dots in the market that promise you the best tracking services. Like any other electronic device, your choice of a tracking dot will solely depend on its quality, intended usage, and preferences. Here are some of the best GPS tracking dots today. 
The Tile was already making GPS tracking dots long before companies such as Apple and Samsung ventured into the market. The Tile mate is a versatile tracker that helps you track any item within a 250 ft. range. 
All you need to do is attach the small, square Tile to your everyday items like backpacks, keys, or even headphones. You can use the Tile app to ring the item and quickly locate it if you lose it. 
Furthermore, the Tile has an IP67 water resistance rating, a 3-year non-replaceable battery, and a premium plan. The premium plan allows you to receive proactive Smart Alert messages when you forget anything, among other features. 
(A lost phone on a wood path)
Samsung Galaxy SmartTag is a superb tracker that suits most tracking applications. It's super portable and has a long-lasting battery. Also, it is small enough to fit most pockets.
And what's impressive about the SmartTag is its connection to the vast Samsung smartphone base. In other words, you are not the only one tracking your item. Any Samsung phone connects to the SmartTag via Bluetooth LE if you lose it. You'll then get an updated location of your lost item. 
On the downside, the SmartTag works only with select Samsung Galaxy phones. As of today, it works with Samsung Galaxy phones running on Android 10 and above.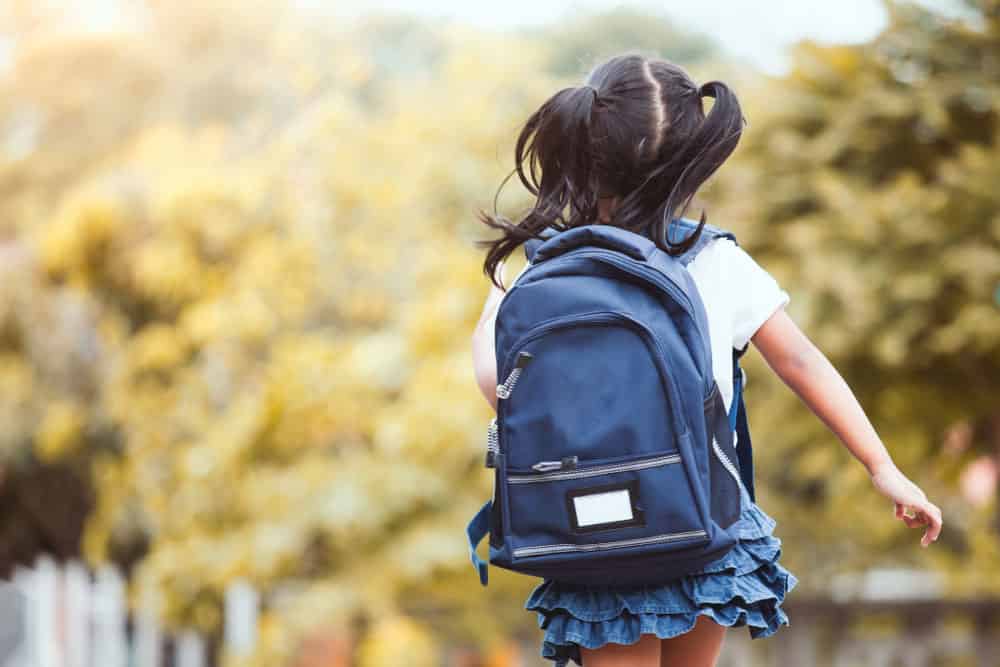 (Cute girl wearing a backpack)
The Apple AirTag is a pretty accurate tracking dot with a replaceable battery and high reliability. Also, it has an infinite range on the condition that someone else with an iPhone is close to it. In this regard, you can locate your lost item anywhere globally. 
However, only devices running iPadOS 14.5 or later and iPhone 11 or later may link with an AirTag. Furthermore, it doesn't pair with Android phones, as it's only compatible with iPhones and iPads. 
Chipolo One Spot
The Chipolo One Spot tracking dot is an excellent alternative to the AirTag. Like the AirTag, the tracking device allows accurate tracking of lost items over Apple's Find My network. 
Also, its IPX5 water resistance rating is ideal for tracking in outdoor settings. Additionally, a one-year battery life supports long-distance tracking. Moreover, it is a lightweight disk, meaning you can easily conceal it without someone feeling its weight. 
On the downside, the Chipolo One Spot is available only in flat matte black. If you want your dot trackers in other colors, then One Spot is not for you.
Also, it doesn't have NFC or ultrawideband radio that helps you find items within specific ranges.
Considerations While Buying GPS Tracking Dots
(Young couple in electronics store)
First, ensure that the tracking dot has real-time tracking to send you exact and accurate location updates.
Second, go for GPS tracking dots that provide highly accurate location updates.
Thirdly, check its water resistance rating if you plan to use it outdoors. 
Fourth, check whether it's compatible with your phone. Fifth, consider any subscription fee or other charges you must pay to use certain features. 
FAQs
Do GPS tracking dots have batteries?
Absolutely. GPS tracking dots rely on batteries for power. However, the size of the battery depends on the device's power consumption, size, and usage frequency. 
How far can a GPS tracking dot work?
The range of a GPS tracking dot depends on the technology used and its connection to a network. Most tracking dots have ranges of up to 250 feet.
However, some, such as the Apple AirTag, have an infinite range as it connects using the Bluetooth of any iPhone close to it. 
Conclusion
In conclusion, GPS tracking dots are simpler versions of GPS trackers. They are smaller and have fewer functionalities.
Additionally, they're less costly. But that doesn't mean you'll sacrifice many features with the dots. 
In reality, the dots remain true to their original purpose of high-precision location tracking. And if you needed one, wait no more.
We've gone through four of the best. Buy one today and enjoy the best tracking services. Other than that, contact us for more queries or clarification.