About Top-Rated GPS for Cars, Thanks to the advances in smartphone technology and navigation apps, it's easy to forget dedicated GPS systems. But these nifty little systems aren't obsolete. If anything, they offer more features than what you're used to. 
Using your smartphone to find your next destination isn't a bad idea. For most people, it's effective enough to get the job done. Yet, GPS navigation systems often make navigation much easier than smartphones. They have extras like offline service, prolonged battery life, and customizable settings. 
Take a look at some features the best car GPS systems have. 
Table of Contents
Basics of Vehicle GPS Navigation Systems
Most car GPS receivers perform four main functions, which are;
Location
Distance and direction information
Creating routes
Tracking
The purpose of a vehicle GPS device is to carry out these functions. This way, it gives you the best possible route to your destination.
If you miss a route, a GPS navigation system should be able to recalculate it.
It should also have a text and voice system for giving directions. You need to focus on the road, not a phone screen, when you're behind the wheel.
GPS navigation system in modern car
Why You Should Get a Car GPS
You should consider getting a car GPS if you often travel to new destinations for business or pleasure. It's perfect for those who have trouble reading maps or if you don't like to ask for directions. Automotive GPS devices can do things that paper maps can't, like automatically showing your precise location anywhere on earth.
Car GPS navigation systems can also provide accurate turn-by-turn directions, guiding you to drive from Point A to Point B. They can even identify the location of the nearest gas stations, coffee shops, and malls. 
The top car GPS systems alert drivers to obstructions, accidents, and bad weather. In addition, they can also plot detour routes, letting you choose your driving preferences, including the fastest time,  shortest distance, and routes with toll-free roads.
Women using smartphones. Map concept
Factors to Consider Before Getting GPS
Type of Driving
Think about how often you're out on the road or in unfamiliar spaces. What features are most important to you? If you spend most of your time commuting along the same routes or only take short trips, you don't need to break the bank by purchasing a top-rated car GPS navigation system. 
Close-up GPS navigation system in a car
Frequency of Travel
A car GPS is invaluable if you travel daily for work or have a detailed travel itinerary. Therefore, you can save maps and routes that help you get to your destination in the shortest time possible. Therefore, if you travel often, you'll want the best car GPS to make your journeys smooth.  
Frequency of Use
Do your trips take you outside the country? In that case, you'll need a portable top car GPS that gives you maps for navigating other countries. A portable car GPS is also ideal for people who own more than one car or use rental vehicles in new places. 
Map Features and Capability
Some people use their car GPS devices to find well-known destinations during the occasional road trip, so working with mapping data that doesn't get up-to-the-minute updates is okay. However, if getting to your destination on time is essential, or you're going to a newly developed location, you'll need a GPS that updates your mapping data as often as possible. 
Why a Car GPS Is Better Than a Smartphone
Power Supply
Top-rated GPS navigation usually relies on the vehicle's electric energy. However, some GPS units even have a "sleep" setting that saves power when the GPS is not being used.
Their battery lasts much longer than a smartphone, allowing you to enter destinations and plot routes with pre-loaded maps before entering the vehicle. Some models also have a traditional AC plug you can use or charge in your home. Others can charge through a PC USB port.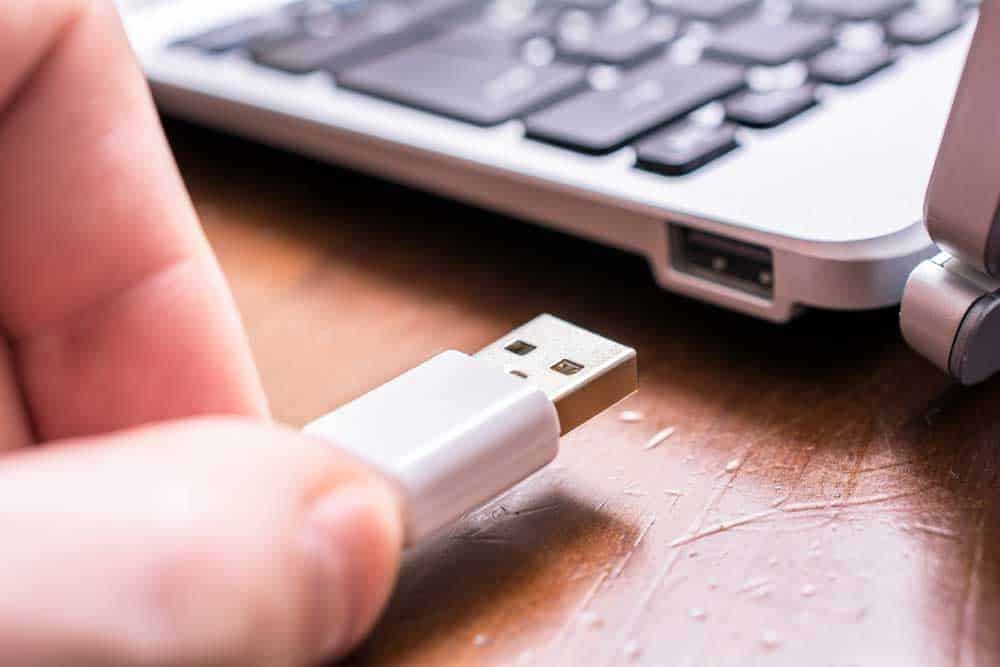 Connecting a white USB cable to a USB port 
Usability
Mobile GPS can distract you more than they guide you, especially if you're receiving calls or texts while using it.  Top-rated GPS for cars has maps you can read quickly, thanks to the high-quality graphics, well-designed screen, and clear audio directions. Therefore, you get bigger maps with more room for essential travel data like speed, direction, and street names. 
Accuracy
Most smartphone GPS navigation displays your location with great precision. But the accuracy of that information depends on how up-to-date it is. Many car GPS devices grant access to online communities where you can share and download mapping information other users have provided. 
FAQs
What Is the Best GPS to Buy for Your Car?
There are lots of brands to choose from. Some of the best include Garmin and Tom Tom.
Which GPS Device Is the Most Accurate?
The accuracy of a GPS device depends on the make, model, and price. More expensive models have greater accuracy, besides other extra features. 
Does Car GPS Need an Internet Connection?
No. Car GPS navigation doesn't need a connection to the internet. You can pre-load and save maps, accessing them whenever you need them.
Is Car GPS Better Than Phone?
Car GPS offers greater accuracy, more detailed information, turn-by-turn audio instructions, and offline map services. Combined with its prolonged battery life, car GPS navigation is superior to phone GPS. 
GPS and online map route to the destination
Conclusion:
Even though apps like Google Maps offer pretty good navigation, and smartphones continue to replace many standalone devices, a top-rated car GPS is an indispensable resource on the road. Automotive GPS devices don't need data connections to plot routes. Their map data gets stored internally.
If you tend to drive in rural or remote areas where data coverage is poor, you'll still have the means to navigate. Moreover, on those long road trips that would drain your phone's battery and data, your car's GPS will still function. You won't have to worry about your phone screen switching from the map display to an incoming call just as you're nearing a tricky interchange.
For safety, convenience, and accuracy, a car GPS navigation system is still the best for safety, convenience, and accuracy.