You probably use your car to get to and from work, run errands, and take trips. But wouldn't it be great if your car could help make all those activities easier? With Subaru Starlink, that's exactly what you can expect. It is a cutting-edge, connected car system that provides features to make your driving experience better than ever before. Here's what it's all about.
Table of Contents
What is Subaru Starlink?
Subaru Starlink is a system that provides in-vehicle 4G LTE connectivity, giving drivers access to different security and safety features.  
Moreover, the system includes features such as live traffic updates, music streaming, and the ability to start the engine remotely. It is available on select Subaru models and gets controlled through the infotainment system or a smartphone app.
Vector illustration Streaming music
How Does Subaru Starlink Work? How Does Subaru Starlink Connect?
Subaru Starlink integrates satellite and cellular-based technologies to deliver safety, security, and convenience services for Subaru drivers. You can make the connection in multiple simple ways. 
First off, you can use Bluetooth. All you have to do is pair your device, and voila! You can connect your device to Starlink using the USB port available too. 
Not convenient enough? How about Apple CarPlay? All you have to do is plug your iPhone into the USB port. For Android users, Android Auto will get the job done.
What Does Subaru Starlink Offer?
Safety and Security: Subaru's Starlink system offers a suite of safety and security features that can give drivers peace of mind. The system includes features like automatic collision notification, which can alert first responders in the event of an accident. In addition, it offers stolen vehicle recovery, which can help police locate a stolen car.
Multimedia Services: The system includes access to Pandora, iHeartRadio, and music streaming services. Moreover, it also offers hands-free calling to stay connected while on the go.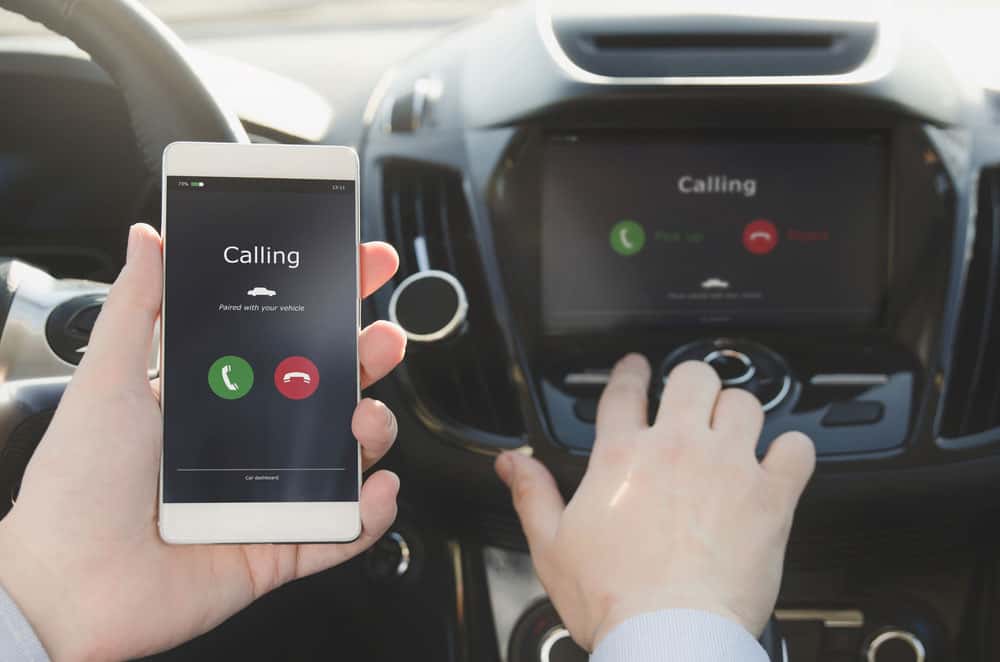 Hand-free safety driving
Vehicle Health Report: The Starlink system also offers a Vehicle Health Report, which can help you keep track of your car's maintenance needs. The report includes information on tire pressure, oil level, and more. 
Concierge Services: You can get help finding a hotel or restaurant, getting directions, or even making a reservation. 
How Much is Subaru Starlink? How Much Does a Subaru Starlink Subscription Cost?
When you purchase a new vehicle, it comes with a one-year subscription. After the first year, Subaru Starlink subscription costs depend on your service level. The basic Connect package costs $99 annually, including hands-free calling, remote vehicle diagnostics, and automatic collision notification. 
You can also upgrade to the safety plus package for an additional $149 for the 2-year subscription. It includes features like emergency assistance and stolen vehicle recovery. Finally, for an additional $49 for the first year, you get the safety plus package & Security Plus. 
Subscription Business Model
How To Get Subaru Starlink? Is It Worth Getting Subaru Starlink?
There are two ways to get a Subaru Starlink. First, you can buy a car that already has the system installed. This is the most straightforward option, but it does limit your choices to specific models. 
The second way is to purchase an aftermarket kit and install it yourself. This option gives you more flexibility but is also more complicated and may void your warranty.
So, is it worth getting it? That depends on your needs and preferences. It might be worth considering if you value convenience and ease of use. 
How To Use Subaru Starlink? How To Add Apps to Subaru Starlink?
To use Subaru Starlink, you'll need to connect your smartphone to the system via Bluetooth. Once your phone gets connected, you can access all of the system's features. To add different apps, go to your phone's app store and search for "Subaru." 
Next, you'll want to start the Starlink on your smartphone and proceed to connect your phone via USB. Select Subaru Starlink on the car infotainment system, and you'll see a list of compatible apps you can download and install on your car's infotainment system. With these apps, you'll be able to stream music, get directions, and make hands-free calls while on the road.
How To Add Navigation to Subaru Starlink?
First, open the Starlink app on your smartphone and select the "Settings" icon. Then, scroll down and select "Navigation." 
Next, select your preferred navigation app from the list of options. Finally, enter your destination and start navigating.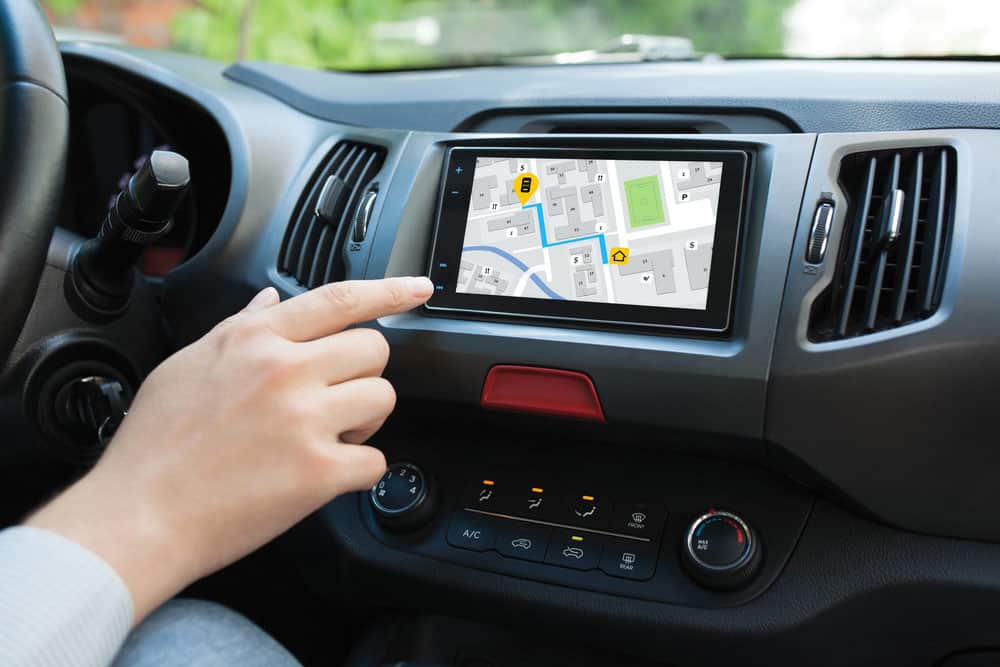 a system with application navigation
How Do I Activate the Subaru Mobile Internet?
If you have a Subaru with the Starlink system, you can activate the Subaru mobile internet by visiting the website. Once you create an account, you can log in and start your service. You will need to provide your vehicle's VIN and your subscription information.
Login with smartphone
How To Cancel Subaru Starlink?
If you need to cancel your Subaru Starlink subscription, you can do so by visiting the website. You will need to provide your vehicle's VIN and your subscription information. After your service gets canceled, you will no longer have access to the Subaru mobile internet or any of the system's other features.
You can tap on the 'cancel subscription' option on your Paypal, iPhone, and Android.
FAQs
Is Starlink Free with a New Subaru? How long is Subaru Starlink free?
Yes, the Subaru Starlinks Safety Plus is free for new users for the first year of ownership. This would normally require a $149-a-year subscription to access all of its features. The standard package costs $99 a year.
What Entertainment Options are Available Through Subaru Starlinks?
The system offers a wide range of entertainment options. You can listen to music, news, and podcasts. You can also access apps such as iHeartRadio, Sirius XM, and Pandora. And, for those lazy, boring Saturday afternoons, The Yelp app will point you to the best food and entertainment zones.
Does Subaru Starlinks include WIFI?
Yes, the system includes WIFI. With just $9.99 per month, you'll enjoy super-reliable WiFi with unlimited data courtesy of AT&T.
Conclusion
Subaru Starlinks is worth checking out if you want a way to stay connected while on the go. This system offers many advantages, such as improved connection to the outside world, remote vehicle diagnostics, and compatibility with both Android and iPhone devices. It is also easy to use, so you don't have to take your eyes off the road for long. With so much to offer, there's no reason not to try it.