Those comparing the Starlink router vs. Nighthawk are most likely looking for a more robust third-party router. 
And it's not that the Starlink router is not good enough.
It creates a fast and reliable wireless home network but might not have all the desirable features.
And the Nighthawk family of routers offers some of the best alternatives.
We'll pick the top-spec Nighthawk router (RAXE500) to compare with the second-gen Starlink router because both are flagship products in their lineup.
Let's get right into it!
Table of Contents
Starlink Router vs. Nighthawk: Design
Starlink Router
The Starlink router is the stock NAT provided by SpaceX when you subscribe to their satellite internet service.
Like its satellite dish, the router has a minimalist design with a trapezoidal cross-section, a base stand, and no antennas sticking out.
This design resembles the traditional modem but with a sleek, modern touch.
The original standard router borrowed its design from the Cybertruck, with triangular faces on its top and sides.
The second-gen Starlink dish with its router
Nighthawk Router
Nighthawk is a family of eight Netgear routers: the RAXE500, RAX200, RAX120, RAX80, R8000P, LAX20, RAX10, and R7000P.
The first four adopt the actual definition of the word Nighthawk because they have a flying bird design that resembles the bird or airplane.
This design looks appealing & futuristic and hosts antennas inside the wings.
A modern Wi-Fi router design
The other four have antennas sticking out and look more like the F117 Nighthawk's main and tail wings.
So while the Starlink router blends into its installed area, Netgear Nighthawk routers stand out and shout their presence, especially the first four (bird-design shape).
The Nighthawk F117
Starlink Router vs. Nighthawk: Wireless Standards
The Starlink router is not what you'd call advanced by today's standards, but it gets the job done.
It supports IEEE 802.11a/b/g/n/ac standards, meaning its internet throughput maxes out at 1300Mbps (1.3Gbps).
Also, the device operates in dual frequencies (2.4 and 5GHz bands) and has MU-MIMO support (3×3 MU-MIMO).
So it transmits information via three spatial streams, enabling it to handle multiple devices concurrently.
The result is faster speeds due to the reduction in signal wait time.
On the other hand, the top-spec (RAXE500) supports the IEEE 802.11ax standard (Wi-Fi 6E), which achieves an internet throughput of about 10.8Gbps.
The tri-band router can provide up to 12 concurrent Wi-Fi streams, enabling everyone in your home to get an uninterrupted 8K viewing experience, lag-free gaming, and smooth video calls.
And it can handle up to 60 devices concurrently, which is impressive.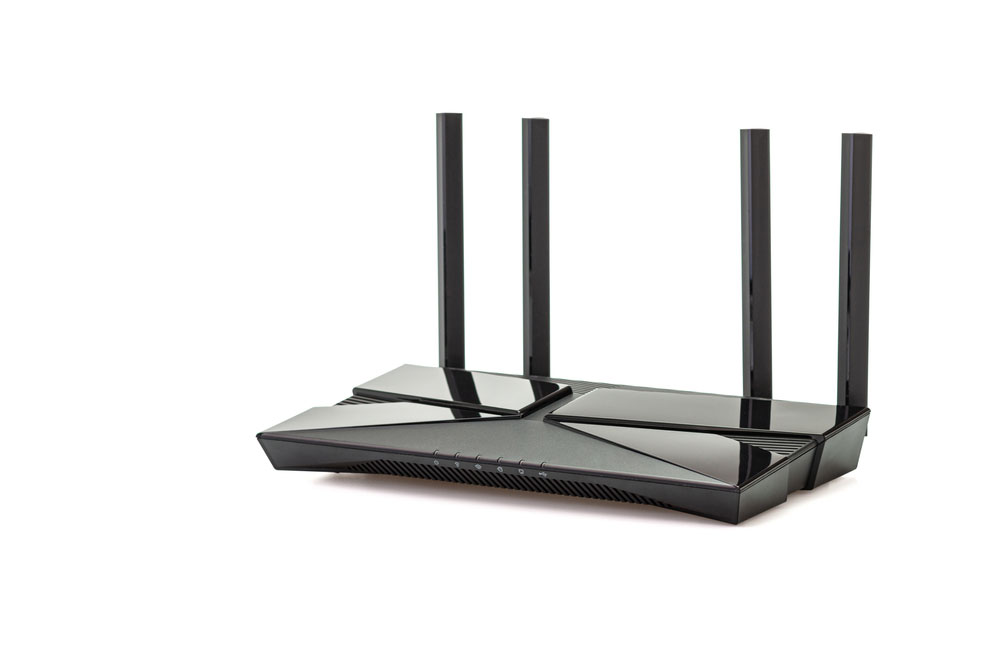 A wireless AX Wi-Fi 6 router
Each band has the following bandwidth.
2.4GHz: 20/40MHz channel width (up to 1.2Gbps)
5GHz: 20/40/80/160MHz channel width (up to 4.8Gbps)
6GHz: 20/40/80/160MHz channel bandwidth (up to 4.8Gbps)
And the Wi-Fi 6 device is backward compatible with IEEE 802.11 a/b/g/n/ac Wi-Fi.
It is worth noting that Starlink only offers a Wi-Fi 5 router because the satellite internet service's internet plan download speeds only reach about 300-350Mbps.
You can still use a third-party Wi-Fi 6 router with Starlink, but you would underutilize the unit.
So Wi-Fi 5 devices are currently sufficient for Starlink.
Starlink Router vs. Nighthawk: Range
The Starlink router lacks Beamforming antennas but has a decent effective range of about 2,000 square feet or 185 square meters.
You can boost the wireless router by connecting Starlink mesh nodes for increased coverage. The device can handle up to 12 mesh nodes.
But the RAXE500 has Beamforming antennas that enhance the range and performance for all three bands.
This feature gives the device an effective range of up to 3,500 square feet.
A router with four powerful antennas
If this coverage is insufficient for your home, the Nighthawk family also comprises mesh systems like the MK83, MK64, MK63S, and MK62.
But if you already have a router unit, like the Nighthawk R7000P, you can buy a range extender, such as the EAX80, EX7500, EAX20, and EX7000, to create a mesh network for larger homes.
Starlink Router vs. Nighthawk: Ports
One of the biggest let-downs of the Starlink router is that it lacks a built-in ethernet port.
The first-gen Starlink router for satellite internet had this feature, but the satellite internet company decided to eliminate it on the second-gen unit.
So customers have to buy a separate ethernet adapter to get a wired connection.
But you don't get this disappointment with the Netgear Nighthawk router because it features a 2.5G Gigabit ethernet port.
Additionally, it has four extra Gigabit ethernet ports on which you can use link aggregation to get Gigabit ethernet speeds (up to 2Gbps) by connecting two of them.
So you can provide enough bandwidth to handle more demanding connected devices, such as game consoles, using ethernet cables.
A router with five Gigabit ethernet ports and two USB ports
Other connectivity options on the Nighthawk router include two USB ports (3.0).
Starlink Router vs. Nighthawk: Parental Controls
Starlink also loses in this category because it has no parental controls. But the Nighthawk router has in-house Smart parental controls. 
The feature enables you to manage your kid's internet time by creating profiles for each family member and pausing the internet when it's time to do other tasks.
Also, you can get insights into your children's online activity by monitoring the device usage & browsing history (to block inappropriate websites) and installing the My Time app to show the screen time.
This app is ideal for LTE connections, as well.
An access-restricted website using parental control settings
Lastly, the parental control feature promotes healthy internet habits by using a content filter, setting time limits, scheduling bedtimes, setting off time, and rewarding good behavior.
However, the last two services (internet monitoring and promoting healthy habits) require a premium subscription of $7.99 monthly or $69.99 annually.
But they have a free 30-day trial period.
Starlink Router vs. Nighthawk: Security
Starlink supports WPA2, which uses the AES-based encryption mode to secure the wireless setup.
But the Nighthawk RAXE500 takes it a notch higher by supporting the latest WPA3 protocol, a standard equivalent to WPA3 Enterprise Mode's 192-bit cryptographic strength.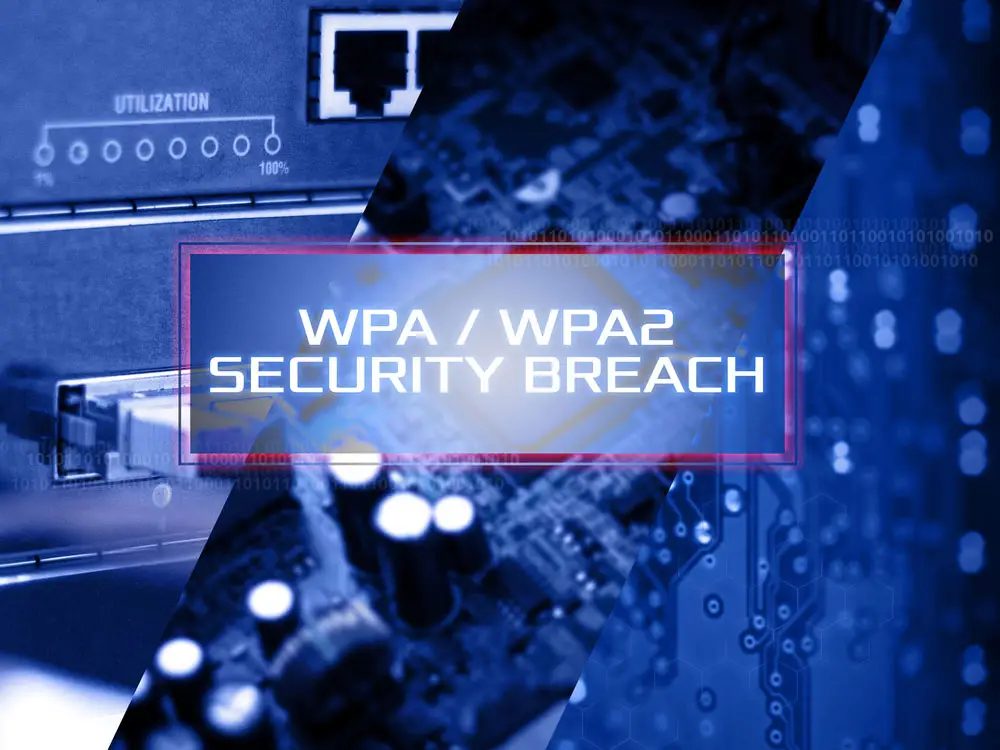 A WPA2 security breach concept
On top of that, you get the Bitdefender-powered Netgear Armor, an advanced security subscription service that covers your entire home network using an automatic protection shield.
This Wi-Fi feature should safeguard your network from password thieves, hackers, brute-force attacks, and ransomware.
In addition to the commercial-grade security feature, the Netgear Armor security software subscription includes a 1-year VPN access for privacy protection.
Starlink Router vs. Nighthawk: Compatibility
The Starlink device is only compatible with the Starlink satellite dish and internet service because it is the company's default router.
But Nighthawk devices are aftermarket routers that can plug into any network. So they are more compatible.
Wrap Up
Although they provide similar routing functions, the Nighthawk RAXE500 is a faster router with advanced features that secure your internet connection.
Also, they can handle more connected/networked devices than the Starlink first-party router. 
The only setback is cost. Since it is a separate router, you must buy it at an additional price.
And its powerful features don't come cheap.
But the device is too powerful for the Starlink network, so you might want to get the lowest-price Netgear Nighthawk routers, such as the R7000P, R7000, or R6700.
That's it for this article. Thank you for reading!