Portable Starlink internet is an internet service that functions effectively when moving. Starlink has emerged as the top provider of portable internet services globally. The company provides high-speed, low-latency access through satellite connections. 
Generally, the portable Starlink internet covers areas inaccessible by other forms of connection. Therefore, whether you like working on the move, living in an RV, or want to browse on a long flight, the portable Starlink internet is your best solution. 
Keep reading to understand more about portable Starlink internet.  
Table of Contents
Is Starlink Internet Portable?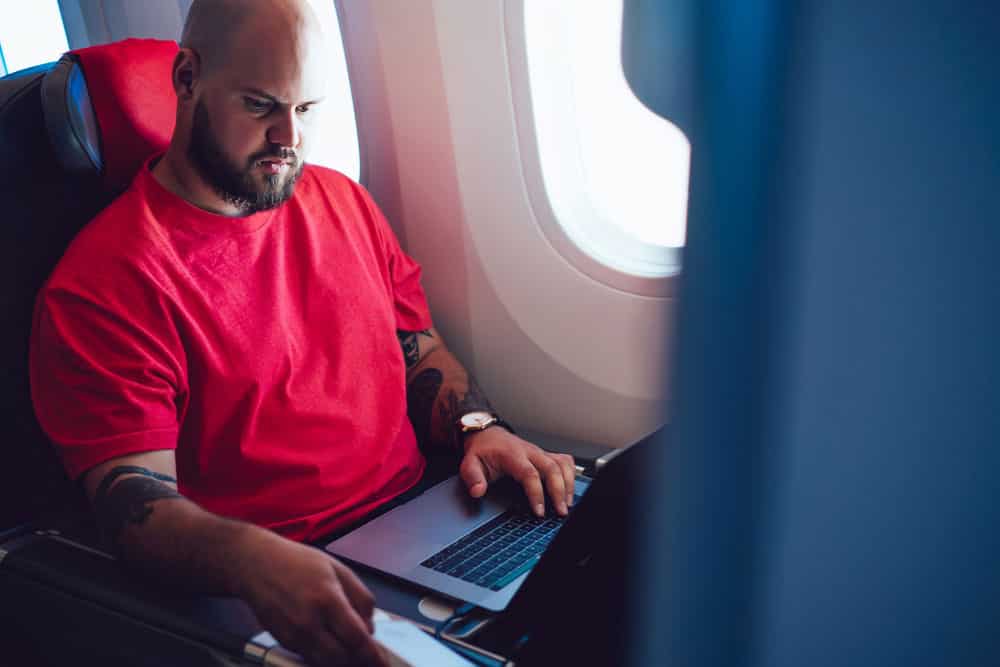 (Passenger browsing on a plane)
Yes! Standard Starlink is portable at any location as long as Starlink has active coverage. You only need to subscribe to their service and receive a high-speed, low-latency connection. 
Therefore, you can buy a Starlink RV, subscribe to a residential plan, and upgrade to a portability plan. 
Cost of Starlink Portable Internet
Firstly, we have to warn you that Starlink isn't that cheap. The rates in the US start at $110 per month. Additionally, you'll buy one-time hardware at $599. The good news is that Starlink offers a 30-day trial where you can return the hardware for a full refund if the service doesn't meet your expectations. 
Starlink for RVs is a little bit expensive at $135 per month. Still, you'll have to buy one-time hardware at $599. You're allowed to pause and unpause this service anytime you like. 
Furthermore, there is Starlink business available for remote businesses globally at $500 monthly. The one-time hardware cost for this package is $2,500. Here, Starlink guarantees a latency of 20-40 ms and a maximum speed of 350 Mbps. 
How To Make Starlink Internet Portable
(Starlink App photo)
You can subscribe to Starlink for RVs to access portable Starlink internet. Here, you'll have to pay a one-time hardware fee of $599. A fee of $135 will also apply each month you use the service. 
Alternatively, You can upgrade your service to portability from the normal service of $110. However, you'll have to pay an extra $25 per month. 
Traveling with Portable Starlink Internet
You can only travel with portable Starlink internet if you buy Starlink RV. Also, you can upgrade the residential plan with the portability add-on. Let's consider each case below:
Starlink RV
Starlink RV is your best option if you're a regular traveler. Here, Starlink doesn't restrict you to a permanent service address.
The speed for this service is between 5 to 50 Mbps. It'll cost you $135 per month to access the service. Additionally, a one-time equipment fee of $599 will apply. 
There are many similarities between the hardware in the Starlink RV and residential kits. However, differences arise in the billing and account structure. The Starlink RV allows you to pause the service when you see fit. 
The disadvantage of Starlink RV is the slower speeds in congested areas. In this case, residential customers get service priority. 
Residential with Portability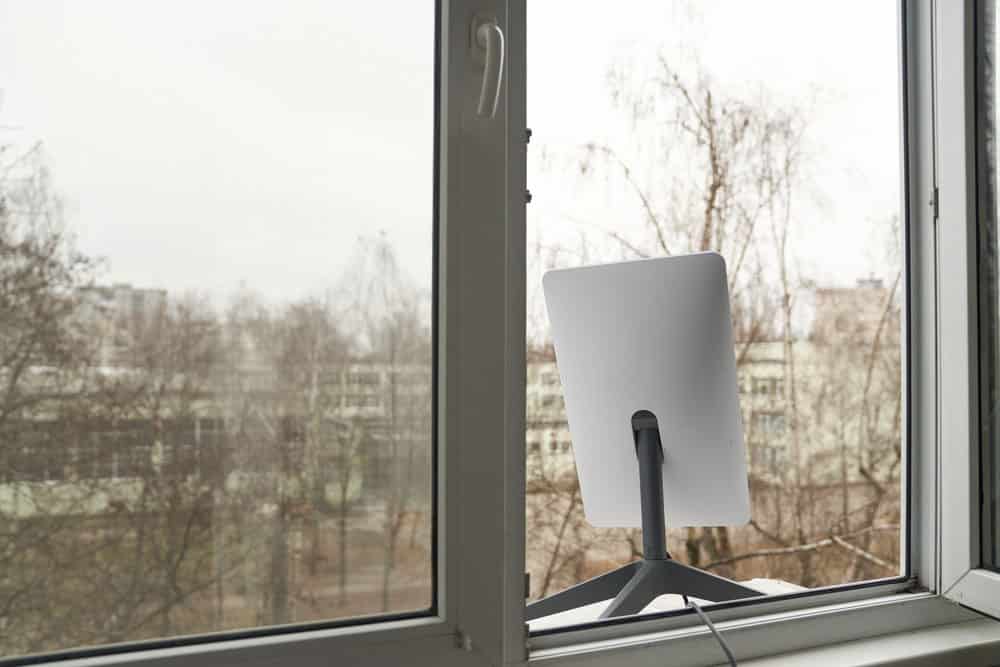 (Starlink internet antenna)
For those who need home internet access but still be able to travel with it, Starlink has a solution for you. You can enroll for the residential plan and later upgrade to portability. You can access the internet outside the dish's service address. 
However, it'll cost you an extra $25 per month to access the residential plan with portability. Starlink allows customers to turn the service on/off in monthly increments. There is no need to pay the extra $25 if you don't have travel plans. 
Generally, the residential plan with portability and RV cost the same. However, you can only use portable Starlink internet within the same continent as your account's service address. 
Why Portable Starlink Internet is Slow
What if your Starlink internet speed is slow? Well, it might result from any of the following problems:
Network Congestion
Network congestion is the number one cause of slow Starlink internet. Generally, the global demand for Starlink internet is outpacing its network capacity. In most cases, the internet speed slows during the peak internet usage hours, between 5 PM-10 PM. We can attribute this to the many users competing for the limited bandwidth. 
Network congestion is beyond any customer's control, and only Starlink can address it. 
Wifi Challenges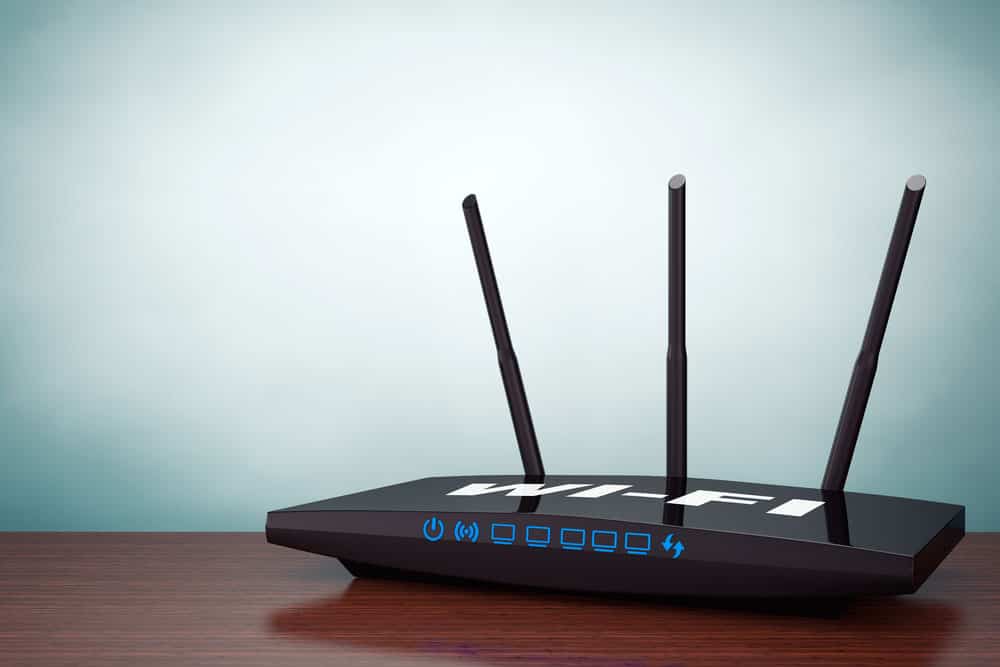 (Modern Wifi Router)
Most people connect to Starlink through a Wifi router. Your internet could be slow due to Wifi connection challenges. Check the Wifi strength meter in your Starlink app under the Network option. 
Also, note that the Wifi strength reduces when you move away from the router. Additionally, obstruction from physical components in your home reduces the connection strength. 
Faulty Equipment
The whole Starlink internet system has many hardware components that can become faulty. Here, the main culprits are the Starlink Ethernet Adapter, dish, or router. If you suspect any hardware fault, contact Starlink for help. 
FAQs
Is Starlink business portable?
No. Starlink business isn't portable. Only the Starlink RV plan is portable. Also, you can change the residential plan to portable upon paying an extra $25. 
Can I travel with my Starlink?
Yes! Starlink RV is portable, meaning you can travel and still have access. However, you'll have to pay $135 to access the internet service. Also, you can use the residential plan and add the portability option. 
Can I take my home Starlink camping?
Yes! Nothing stops you from taking your residential Starlink camping. However, you'll have to activate the portability add-on to access the internet. This means paying an extra $25 compared to the normal residential rate of $110. 
Can I transfer my Starlink internet service to someone else?
You can transfer your Starlink service to someone else. However, your account must be in good standing and fully paid. Additionally, the other party should maintain your service address. If they request a new service address, it should have network availability. 
Conclusion
If you're experiencing problems with your internet provider, it's time to try Starlink. The company offers high-speed, low-latency access through satellite connection. With $110, you can access the residential package. 
There is also an RV plan going for $135. And if you have the residential plan, you can activate the portability add-on for just $25. However, there is a one-time equipment fee of $599.