Are you looking for the perfect hunting GPS basics but don't know where to start? With so many different types and features available, it can be overwhelming. Don't worry—we've got you covered. This blog post will discuss the hunting GPS, including types, key features, pricing, and tips and tricks. Let's get started!
Table of Contents
What to Think About When Purchasing a Hunting GPS?
Types of Hunting GPS
There are two main types of hunting GPS devices: handheld models and navigational systems. Handheld models offer basic mapping and waypoint abilities.
Navigational systems come with more bells and whistles. In navigational systems, you can find features like waterholes, clearings, and satellite messaging systems for hazardous environments.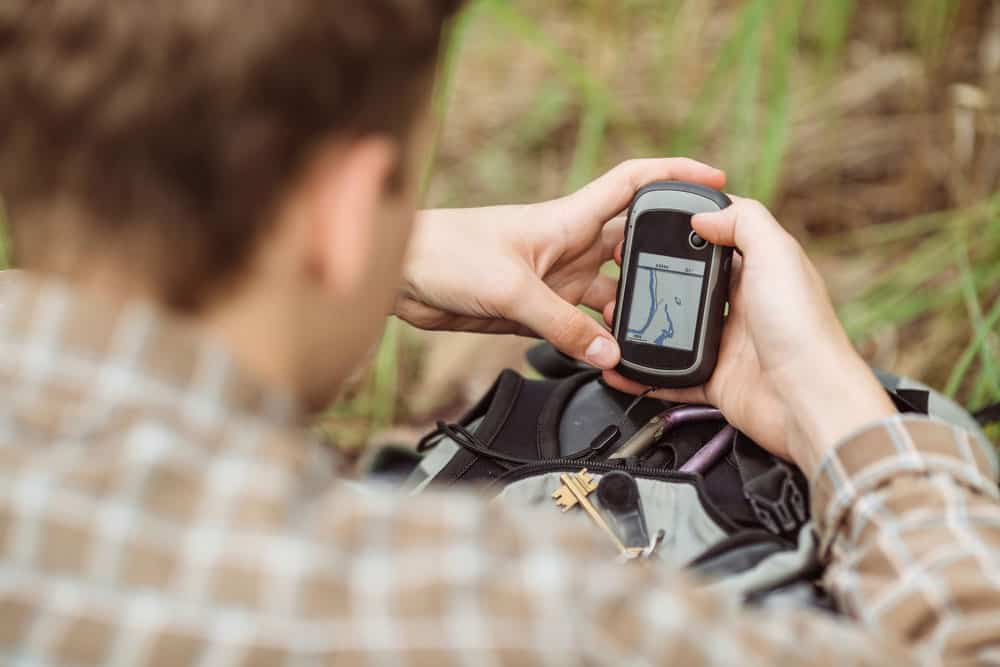 Young tourist in the woods determines location using GPS
Key Features
When selecting a hunting GPS device, you want to ensure it has all the features you need for successful hunting trips.
The display is one of the most important features as it should be bright enough for use in bright sunlight but still easy on your eyes in low light conditions.
Durability is also key; you don't want to be stuck out in the woods without a working device.
Finally, consider battery life—you don't want your device dying halfway through your hunt!
Pricing
Hunting GPS devices range widely in price depending on the type and features included.
Basic models typically cost between $100 and $200, while more advanced models with additional features can cost upwards of $350 or more.
And if you're looking for a navigational system, you may pay up to $1,000 or more.
Tips and Tricks
When using a hunting GPS device, there are some helpful tips and tricks that we recommend keeping in mind.
Ensure you have adequate power sources if you plan to be in the field all day; nothing is worse than having your device die right when you need it!
Research maps and imagery that may be available for your specific area; this will help you get familiar with the land before heading out into unfamiliar territory.
Add waypoint icons such as scouting highlights or animal encounters that will help remind you of those special lookout spots.
Best Hunting GPS
The Garmin inReach Explorer+ is the perfect GPS device for hunters. 
It provides 100% global Iridium satellite coverage, permitting you to communicate with anyone from anywhere!
The device comes at a greater price point and requires a subscription fee for this feature; however, the access to round-the-clock communication is priceless when you explore uncharted territories.
Features:
Pre-installed TOPO maps
Digital compass
On-screen routing technology
Accelerometer
Syncs with Earthmate app
Pros:
100% global Iridium satellite coverage
Provides round-the-clock communication
Cons:
Expensive
Requires a subscription fee
The Garmin Fenix 6 Series has useful features such as multi-satellite support, topographic maps, and GPS capabilities for pinpoint accuracy.
While not cheap compared to other hunting GPS products, you get what you pay for: optimal performance and dependability.
Features:
Multi-satellite support
Topographic maps
GPS capabilities
Pros:
Stainless steel construction
Extended battery life
Cons:
Expensive compared to other GPS options
GPS in the forest
OnX Hunt's Premium App has high-resolution topographic maps, so you can view and save property ownership info and different data layers.
It also provides powerful navigation tools like a compass, an area measurement tool, and an extensive hunting report to track every outing!
Nevertheless, do not forget to acquire a subscription if you want to take advantage of all these remarkable features.
Features:
High-resolution topographic maps
Property ownership info
Compass and area measurement tool
Extensive hunting report
Pros:
Integration with external technology
Can customize the interface
Cons:
Requires a subscription fee
The OnX Hunt Chip is a small micro SD card that can upgrade your GPS features for an enhanced experience.
With this chip in place, you can access the exact boundary lines of private and public land.
However, remember it won't work with all Garmin handhelds; thus, check compatibility before purchasing one. 
Features:
Exact public and private land boundaries
Works with select Garmin handhelds (i.e., Rino 755t, Oregon 700, eTrex 35 Touch)
Pros:
Cons:
Not compatible with all Garmin handheld devices
The Garmin eTrex 10 is the perfect GPS device for hunting on a budget.
Its 2.2-inch display is highly legible, even under low light conditions! With GLONASS and GPS satellite networks, tracking will be an easy task to complete.
This GPS device is perfect for you if you're a hiker seeking straightforward backcountry navigation. However, it doesn't support downloading maps or inReach abilities.
Features:
LCD (2.2-inch)
GLONASS and GPS satellite connectivity
BaseCamp application
Pros:
Lightweight device
25 hours of use with two AA batteries
Cons:
No full-color display or touchscreen
An adult hunter determines the route on the GPS navigator
FAQ
GPS Vs. DGPS – What is the Difference?
GPS and DGPS differ in the way they calculate the device location. The GPS relies on satellite signals, whereas DGPS uses a secondary receiver to enhance accuracy.
This additional receiver retrieves satellite data which is then sent back to the primary source, eliminating any potential signal degradation.
Does DGPS Outperform GPS?
Undoubtedly, DGPS (Differential GPS) is more precise than the customary GPS. It relies on both navigation satellite systems as well as ground-based transmitters. This feature attains a much more accurate result than regular GPS alone could provide. For example, the DGPS accuracy range is 10 cm. On the other hand, the GPS accuracy range is 10-15 meters. 
How Much Does a Hunting GPS Cost?
GPS devices depend on their features and technology, starting at an affordable $110 for basic models.
For those looking for more advanced options, the price can range to a maximum of $500. 
Those seeking serious angler-specific GPS units may have to pay thousands to get what they need.
Summary
Investing in a quality GPS for hunting is worthwhile if you want an enjoyable natural experience! 
Before buying one, you'll want to ensure you have all the right features, like display quality and battery life. 
Once you get one, don't forget our tips and tricks to get the most bang for your buck! If you have any further questions, please get in touch with us.