After a long wait, Starlink finally rolled out its roaming service. The "portability" mode update lets users access service from any location in the network's coverage area. Therefore, you can take your internet everywhere, a feature that RV owners and vacationers highly request.
First, find out what Starlink roaming is, how to get Starlink roaming, and how to enable Starlink roaming. The assessment includes the cost, new features, and terms and conditions of the service. Besides, with all this information in mind, you'll be better positioned to decide which Starlink service option is best for you.
Table of Contents
Has Starlink Enabled Roaming?
Previously, Starlink services got geographically locked to the equipment owner's home address. As a result, users couldn't take their dishes outside the service area because they wouldn't connect to the Starlink satellites. The good news is, as of May 2022, Starlink roaming got launched.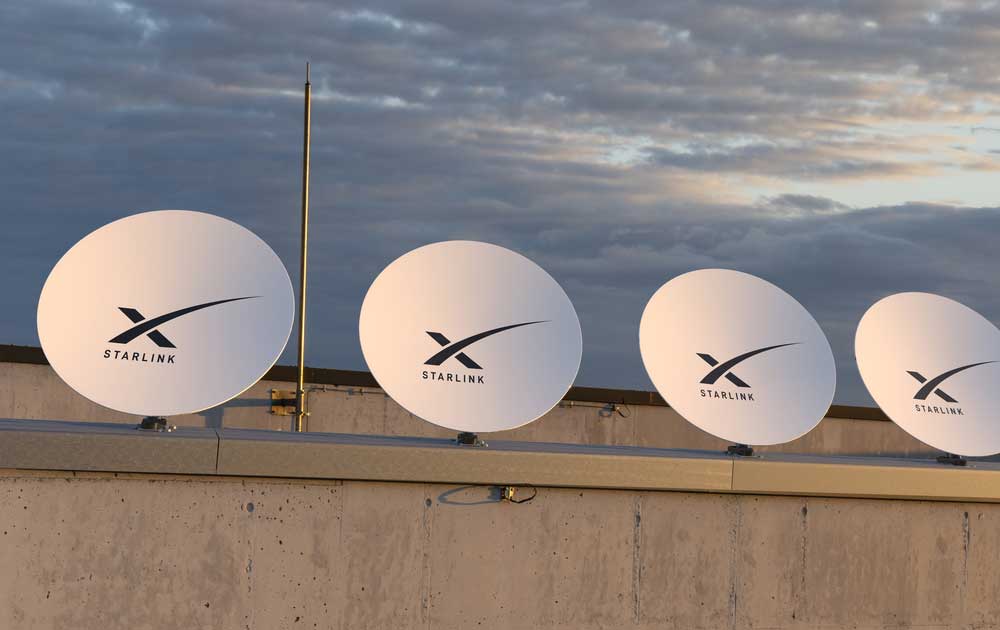 Satellite dish internet Starlink
What Does Starlink roaming cost?
The Starlink roaming cost is $25 a month on top of the regular subscription fee. You get charged in the subsequent subscription period when you enable Starlink roaming. Additionally, customers continue to pay the $25 fee until they switch off the feature on their account.  Besides, you cannot prorate this extra fee; you can't pay for less than a month.
Starlink Logo
How Do You Enable Starlink Roaming?
If you already have Starlink, you can enable the portability feature on your account page. 
Log into your Starlink account through the app or browser
Click on the "Location" tab and select "Manage Service Options."
Select "Add Portability"
A pop-up message will appear detailing the monthly fee of $25. To complete the process, select the "Add Portability" option. 
What to Expect From Starlink Roaming
User reviews of Starlink portability mode are positive. However, users of Starlink roaming should know that their services are not prioritized for the traffic network. Enabling portability mode in a congested area might result in slower speeds and poorer performance. 
Find Starlink
Switching Off Portability on your Starlink
The steps below will guide you through switching off Starlink portability mode and stopping the $25 monthly fee. First:
Log into your Starlink account on the website. 
Click on "Your Location" and select the option of managing services.
Select "Remove" to switch off Portability.
You will receive a notification confirming your choice. It will inform you of the duration you have left to use portability mode. Click on "Remove Portability" to end the process.
Differences in Starlink RV and Starlink Portability
Starlink RV is a separate account with less network priority. The portability mode is an extra feature added to residential Starlink accounts. Starlink RV and portability users can roam everywhere and access services within their coverage area. You can also pause and resume Starlink RV services anytime. 
Starlink app on mobile phone
FAQs
Can I use Starlink anywhere?
If you're subscribed to Starlink RV or Portability, you can use Starlink in any place where the service is active. Coverage maps are available on the official page.
The camper is going on vacation
How long does it take for portability to start working?
The portability feature starts working immediately. Once you enable it, you can roam anywhere in your coverage area. 
Can I temporarily stop my Starlink service?
You cannot put your service on pause using a residential plan and Starlink portability mode. Starlink RV is a better option for seasonal service users. 
Can Starlink Roam be on the move?
Starlink portability does not work while in motion. According to the company, using it while moving will likely void the warranty.
Conclusion:
Starlink's roaming update is a significant step forward for the company and its users. Now customers can access services from anywhere in the continent where their service gets registered. The best part is it's a very affordable service, and enabling portability is a straightforward process you can complete in a few steps. 
It's a reason for internet nomads everywhere to rejoice. The feature is still in its early days, but it's shown lots of promise so far and is set to see more users join the network.