If your company has mobile employees, such as drivers or riders for a delivery business, you have to keep tabs on their movements. For instance, you need to check when they clock in/out, if they left the site, which route they use, if they report late to work, etc. Such tasks are impossible manually, but you can do employee GPS tracking to automate the monitoring processes. We will list the best mobile apps for location, time, and mileage tracking and the factors to consider to pick the best employee tracking app. Take a look!
Table of Contents
Why Track Employees Using GPS?
Employee GPS tracking systems primarily enhance productivity while minimizing expenditure. So they give the following benefits.
Better Planning
Tracking employees ensures meetings and deliveries are on schedule. These are critical factors for building solid, long-lasting relationships with clients.
Location Monitoring
GPS is well known for giving location data, which you can use to check road traffic. This information is handy for route optimization because it enables you to direct your employees to the fastest routes to avoid being late when making deliveries or going to meet clients.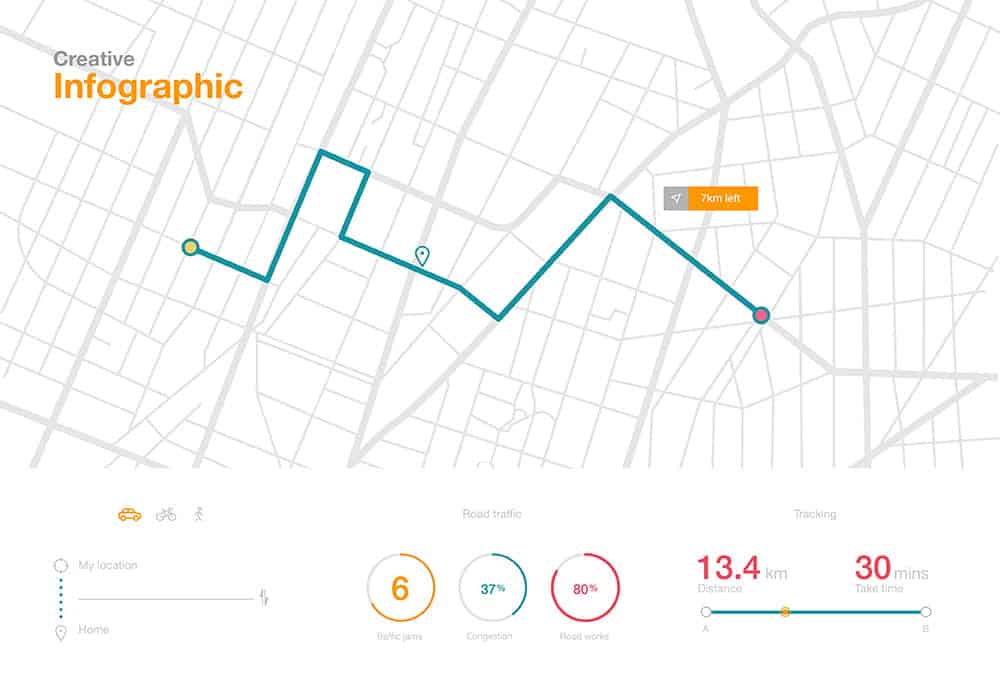 A navigation map on city streets showing the fastest route to a destination
Reducing Expenditure
Location monitoring and better planning enhance efficiencies that reduce travel-related expenses, such as fuel and tickets.
Payroll Processing
GPS tracking shows an accurate map of the employee movements as required for their role. So integrating the system with your payroll ensures fair payment for the work done.
Company Security
Monitoring employee actions lets you track their activities to know if they overstate expenses, which would otherwise be company losses. In other words, you'll have better financial security by avoiding mileage theft.
Better Customer Satisfaction
GPS tracking lets you optimize planning and routing, leading to efficiencies that enhance customer satisfaction.
A delivery business using GPS tracking software
Is It Legal To Track Employees?
Tracking employees seems like an illegal thing to do, but it is not. However, there are limitations because tracking is unlawful in some instances. Most states allow employee monitoring during work hours but label it illegal outside work hours.
There are no federal rules blocking GPS tracking, so check your local state laws to ensure you operate within the legal limits. Also, you need to draft a written policy and get employee consent before commencing the tracking process.
5 Best Employee GPS Tracking Apps
Several workplace GPS tracking apps exist in the market, but here is a list of the best ones.
Hubstaff is a widely compatible app that you can use on Android, iOS, Linux, Windows, Mac, and Google Chrome platforms. It requires team members or field workers to download the app then the business owner will monitor their mobile devices in real time.
Geofencing is a vital feature in the app because it enables tracking of how long each worker stays at a particular job. Additionally, it monitors travel routes and alerts you when remote workers go over budget or start late.
At the end of each day, the app generates a timesheet automatically for each employee.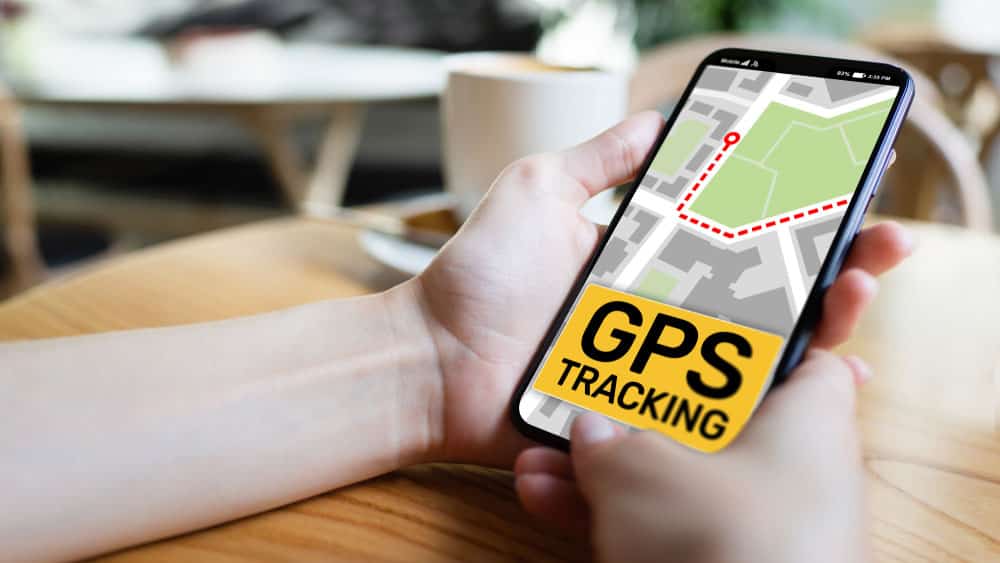 A GPS tracking app running on a phone
Although Timr has limited compatibility (iPhone and Android devices), it has all the employee GPS tracking features needed for workforce management.
For instance, the app offers a simple one-click automatic time tracking to help bill your customers immediately after task completion.
The app also offers employee absence & holiday management, plus mileage reports with digital mileage tracking for your company-owned vehicles.
As the name suggests, Buddy Punch is a time-tracking app that lets you know when & where employees punch in/out of work. Also, it allows you to limit the locations where they can punch in/out of work.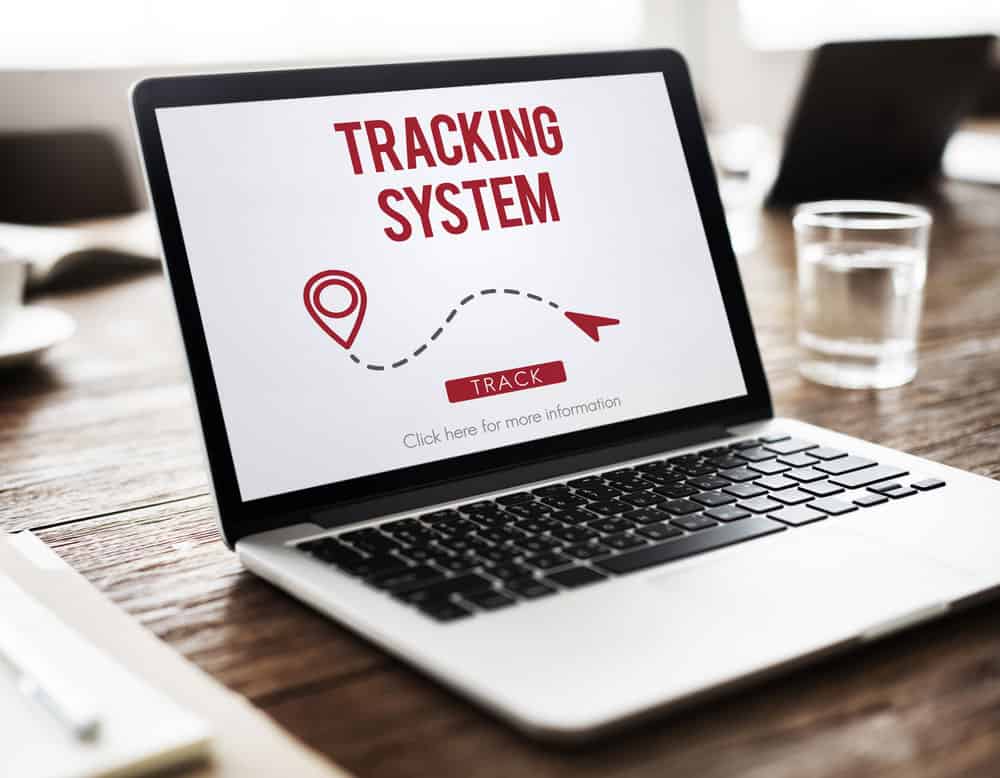 An employee GPS tracking software running on a laptop
So the time tracker uses GPS tracking and geofencing to automate employee monitoring for efficiency purposes. This data enables you to generate customizable timesheet structures to simplify your payroll and manage paid/unpaid time off without doing complex calculations.
Formerly known as TSheets, QuickBooks Time is a paperless timesheet app that shows time entries of who's working, what each one is working on, and where they are working in real time.
The app also features powerful tools like overtime monitoring, employee scheduling, customizable emergency alerting, and QuickBooks Time Kiosk. This Time Kiosk is ideal for employers who need a central automatic clock-in/out platform.
Timeero offers three primary features. First is employee GPS tracking, which gives a breadcrumb trail of where each employee has been on a map. This feature alerts you when they go out of bounds.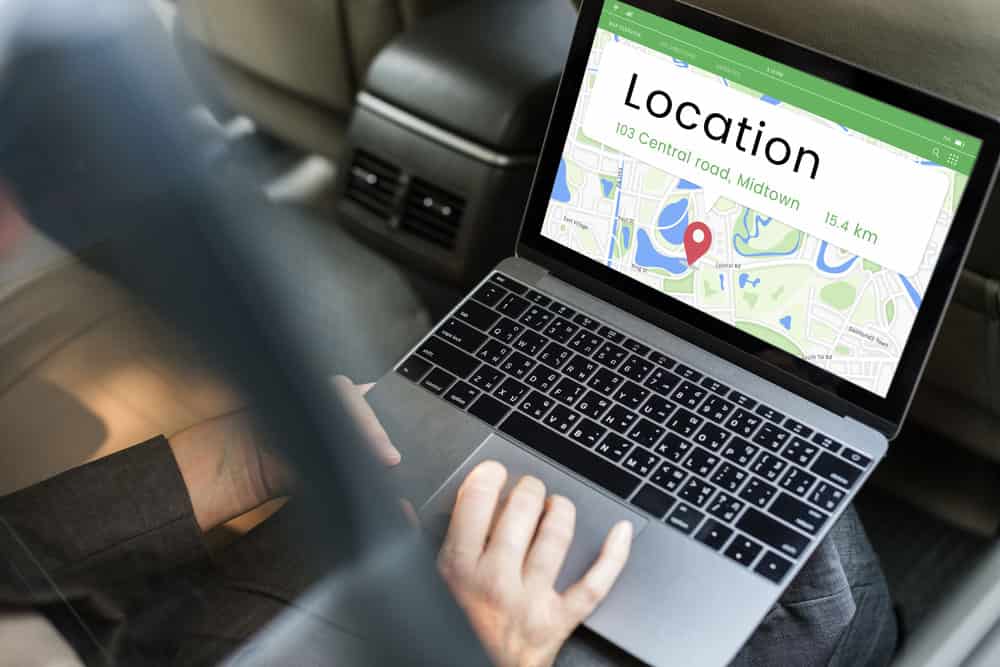 Employee GPS tracking on a laptop
The second is employee time-tracking, where the app keeps tabs on individual employee hours, breaks, overtime, etc., and creates timesheet reports.
Lastly, this app has a mileage tracking feature that lets you observe the route taken and traveled distance, then create mileage reports and reimburse your team for the mileage covered.
Factors To Consider When Choosing an Employee GPS Tracking App
Employee GPS tracking apps have several similarities and differences that make it challenging to pick the best one. So consider the following factors to choose the best app for workplace GPS tracking.
GPS Tracking Quality
The core feature of this employee location tracking system is the GPS. So for personnel monitoring, you need real-time tracking to show how each employee moves around town.
How a real-time GPS tracking system works
GPS tracking might mean different things to each mobile app provider. Therefore, some platforms might have more advanced monitoring features than others. And keep in mind that some apps might have beautiful demos but no real-world, real-time tracking functionality.
Geofencing
Geofencing lets you create a boundary around the worksite to enable workers to clock in and out automatically. Also, the feature can inform you if the employees travel outside their assigned duty area.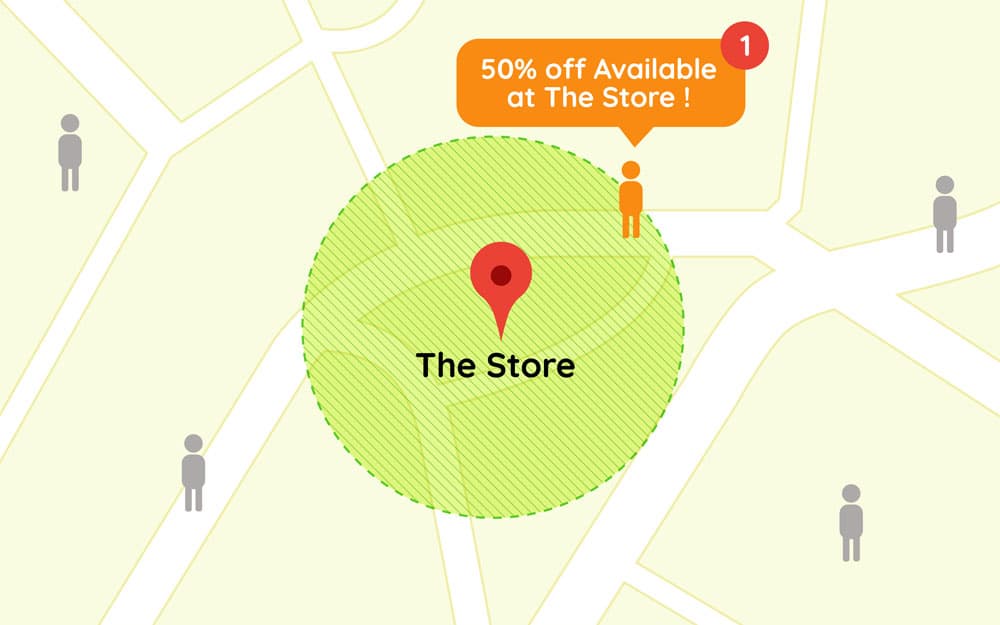 An illustration showing how geofencing works
Integration/Compatibility
Since the employee location tracking app is a new addition to your business environment, it should integrate with the existing systems. And it should be compatible with your devices, such as Android/iOS phones and Windows or Mac computers.
Ease of Use
An employee GPS tracking mobile app should have an intuitive, user-friendly design to eliminate any excuses your workers might have for not using the system. Most early workplace GPS tracking systems were timesheet apps for office workers with inferior features like short battery life and inability to operate offline.
So the best GPS tracking app for employees should consume little battery power to enable phones to run for long hours. Also, the app should operate offline for accurate location, time, and attendance tracking if there are connectivity issues.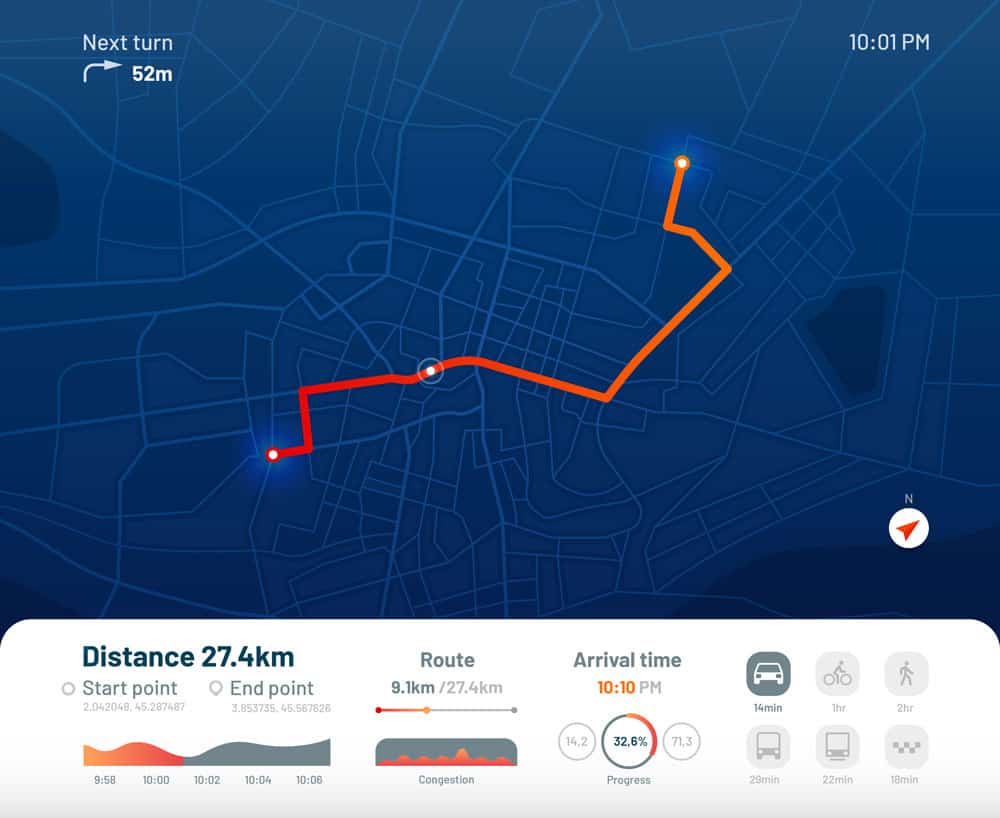 A route dashboard showing GPS tracking in real time
Data Exporting and Synchronization
Monitoring employee movements involves collecting lots of data, and you might have to transfer the data to a more powerful device for better analysis. So the GPS, time-tracking, and attendance app should have data synchronization and exporting functions.
User Reviews
User reviews and star ratings are some of the best forms of social proof. Fortunately, mobile app stores make it easy to go through verified user reviews and ratings to get a feel of what the app would look like if you use it.
Price
The keyword here is value for money. Take time to analyze the features offered by each app, then compare the prices to determine which platform gives you the best value for money.
Wrap Up
In conclusion, employee GPS tracking is vital for monitoring remote employees to track their location, time, and mileage covered. And the apps reviewed above provide GPS tracking plus geofencing to automate the monitoring process, which increases productivity and profitability. So take time to analyze the app features and compare their pricing to see which one gives the best value for money. And contact us or drop a comment below if you need help.