Are you considering investing in a Skylink antenna to get free HD television? Understandably, you may ask yourself, "Does Skylink Antenna Work?" to know more about the product before taking the plunge.
Luckily, we have all the answers for you right here! Read on to learn everything about Skylink TV antennas and whether they are worth it.
Table of Contents
What is the Skylink TV Antenna?
If you're looking to save money on your cable bill, a Skylink TV antenna is the perfect solution! This digital signal receiver will help you find all the free channels available in your area. However, remember that it won't give you access to every network or station; you must understand how this amazing gadget works before purchasing.
Snow-covered satellite dish
What Can You Watch with the Skylink TV Antenna?
With the Skylink TV Antenna, you'll have access to your local channels, such as CBS, The CW, ABC, FOX, NBC, Live Well, and COZI. In major cities, you may even have access to additional networks. Enjoy watching live shows and staying up-to-date with your local news wherever you are!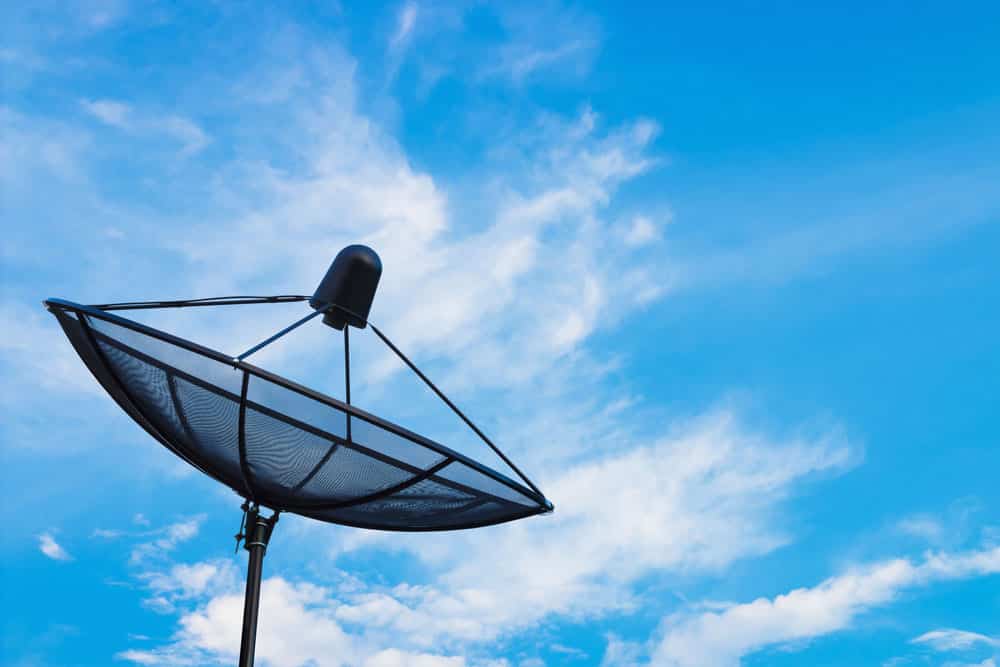 Black TV antennas
How Does Skylink Antenna Work?
This handy device is a breeze to set up, requiring only an ideal position for placement and then plugging in the cord – that's it. Plus, everything you need comes included – from adhesive tape to an extra-long cord for optimal reception; turn on your television and explore all available channels at your fingertips.
A parabolic antenna on a mast
How Much Does the Skylink TV Antenna Cost?
Whether buying one or many, Skylink TV antenna offers unbeatable prices. Purchasing a single unit will cost around $66, but discounts are available when you place bulk orders. You can also easily set up payment for larger purchases for those with bigger budgets.
Cable television transmission tower
Is Skylink worth it?
Pros:
Extensive Skylink TV Channel List
Skylink TV antenna revolutionizes your entertainment possibilities, even if you're living in rural areas. It only takes a few minutes to hunt for channels, and it can successfully access local affiliates and signals from major cities in the area!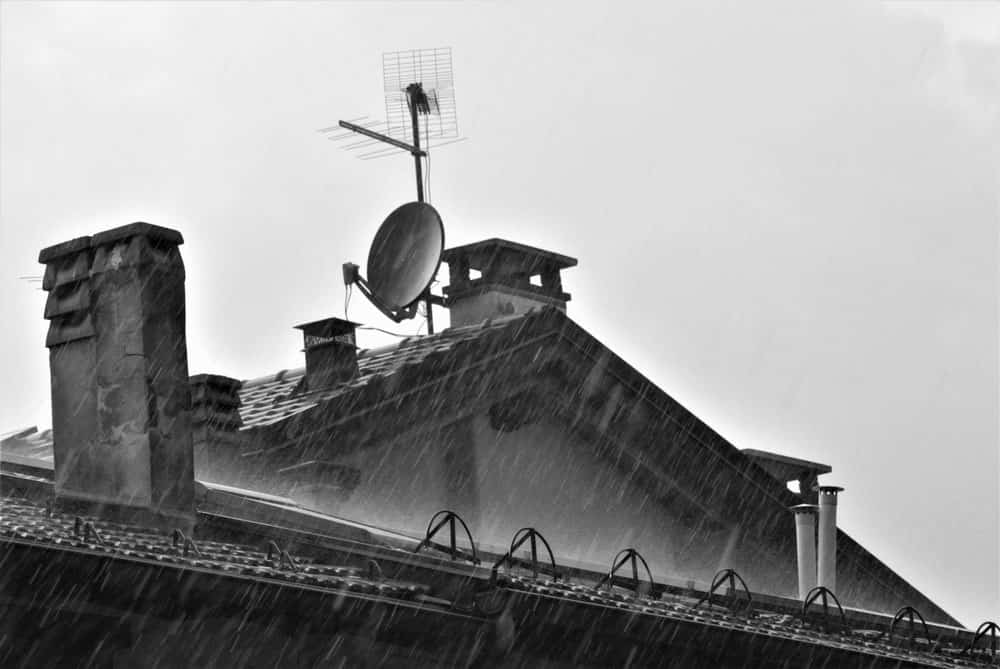 The roof of a house under the heavy rain
Multiple Ways to Install
Skylink TV antenna offers unprecedented flexibility with its innovative design, allowing you to mount it on flat surfaces and walls. Unlike common antennas, Skylink provides more convenience and options when searching for the best location that can guarantee optimal signal detection.
Unobtrusive Design
For those who seek an aesthetically pleasing antenna, the Skylink TV Antenna stands out among its competitors. With a sleek black design and surprisingly small dimensions of 13 inches by 12 inches, it is suitable and effective in any room size or style.
Long Range
The Skylink TV antenna offers you a world of digital signals from up to 30 miles away and even further with the included signal booster/amplifier. Unlock your entertainment access without purchasing expensive cable packages from service providers!
Long Cable
Easily optimize signal reception with Skylink HDTV antenna's 18-foot-long cable! With this length, you can have the flexibility to install it in one area of your room and connect it from a distance to your television. It opens up the opportunity for experimentation to find out which spot gives you optimal performance.
Big Discounts
Skylink TV antennas are available for as little as $33 and can be up to $70. If you purchase multiple units at once, the total cost drops by an impressive $5 per antenna – a great deal!
Dual Bands
With two bands, UHF and VHF, the Skylink TV antenna opens up a world of signals to you! It comes with cutting-edge NASA technology that grants access to HD channels. That means dozens of live broadcasts on your screen in crystal clear quality.
Access to Live Sports
Skylink TV Antenna is an unbeatable option if you want to watch all the exciting sports action without coaxial cable. With this, you can access live events on channels such as ABC and CBS in no time – from NASCAR races to basketball games and boxing matches to golf tournaments and football encounters.
Array antennas
Cons
1- Other HDTV antennas may employ the same technology to detect signals, meaning this antenna may not find any new stations.
2- Some users reported being unable to pick up any signal with this antenna.
3- Many customers have complained of false advertising, broken payment plans, and instructions that recommend extra spending to make the antenna work properly.
4- People experienced long waiting times for their orders, difficulty obtaining refunds, and inadequate customer service – no contact information is provided on the website.
Satellite ground stations
Summary
Investing in a Skylink antenna is worth considering if you're looking for an affordable way to watch free HD television.
These antennas provide clear reception from up to 45 miles away, but they are also reasonably priced compared to other options.
Plus, with their dual-band frequency-capturing technology, there is no need for additional hardware.