About Canceling Dish Network After Contract, Are you subscribed to Dish Network, and it no longer lives up to your expectations? 
Or maybe you want to reduce some of your monthly expenses. Well, it's within your right to cancel your Dish Network anytime you want. 
However, we promise that the company will go to great lengths to try to make your stay. They might even offer you a better deal to keep you. 
But if you have decided to cancel Dish Network, we have you covered. Surprisingly, the canceling process is simpler than you thought. Keep reading for more. 
Table of Contents
What Is Dish Network?
Dish Network is a satellite TV service provider that has been in operation since the 1990s.
Currently, the company offers services to about 12,000 000 customers. Generally, Dish Network's offers have remained at the top of the industry thanks to its high-quality programming and technology. 
If you want to watch international channels, count on Dish Network. They'll offer you a free satellite dish installation. However, you still have the option of installing your Dish. 
Additionally, you get a free Google voice remote and a smart HD DVR for all their packages.
Furthermore, there are over 80,000 movies for you to watch. Finally, you can download the Dish Anywhere app to access their content on your smartphone. 
Why Cancel Dish Network?
Why would you or anyone else cancel Dish Network? Well, it might be due to any of the following reasons:
Trying The Competition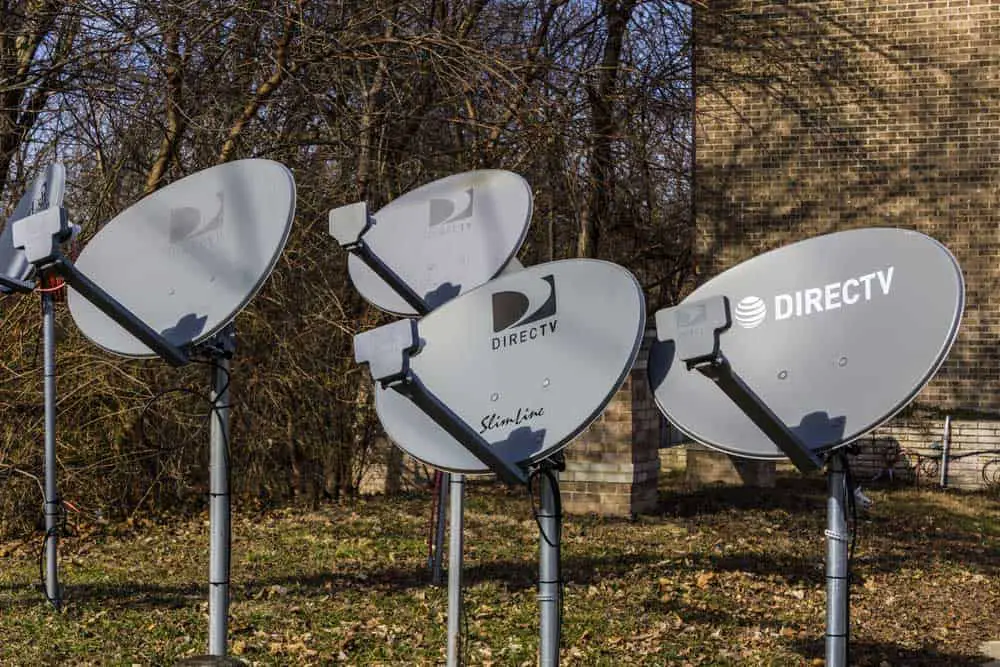 (Directv dishes)
Dish Network isn't the only available satellite television provider. There are others, including DIRECTV, which is its main competitor. Unlike Dish Network, DIRECTV offers extra channels like NFL Sunday Ticket and HBO.
Therefore, you might cancel Dish Network in such of these extra channels in competitors. 
Opting for Streaming Television Service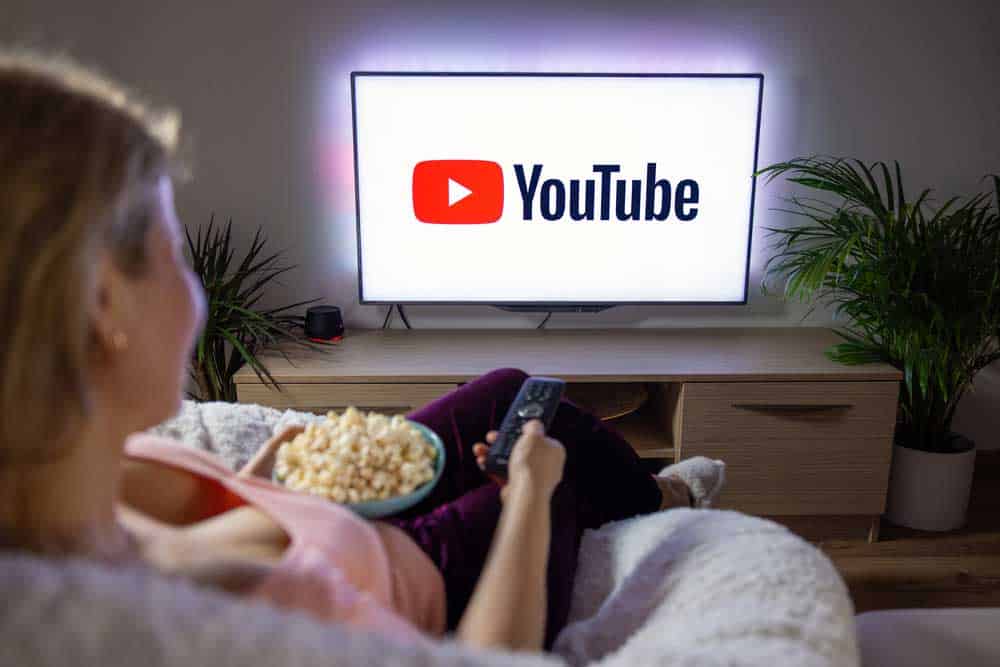 (Woman opening Youtube)
Maybe you're tired of the old technology of having a satellite dish on your roof and want to try the new streaming TV service.
Generally, there are many streaming TV services, with more coming up each day.
All you need to access these services is a reliable internet connection, and you're good to go. 
Some of the best streaming platforms include: 
All the above platforms offer many television channels. Additionally, you can access sports, on-demand entertainment, and movies. You'll be happy to access the same services as Dish Network without a single hardware piece of equipment. 
You Only Want A Specific Service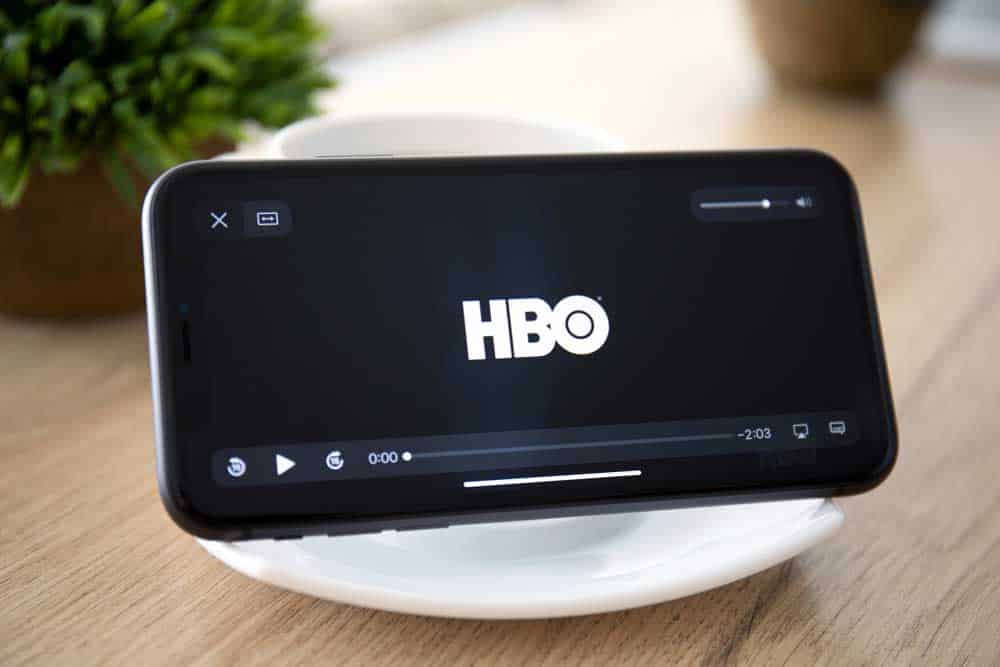 (HBO show on iPhone)
Why would you want to pay more for what you don't need? Dish Network has many channels, which comes at a price. However, you might not find interest in some channels they offer.
Luckily, there are many standalone entertainment options available at a cheaper price. 
Some of these options include:
This best approach might force you to cancel your Dish Network. 
You Love Movies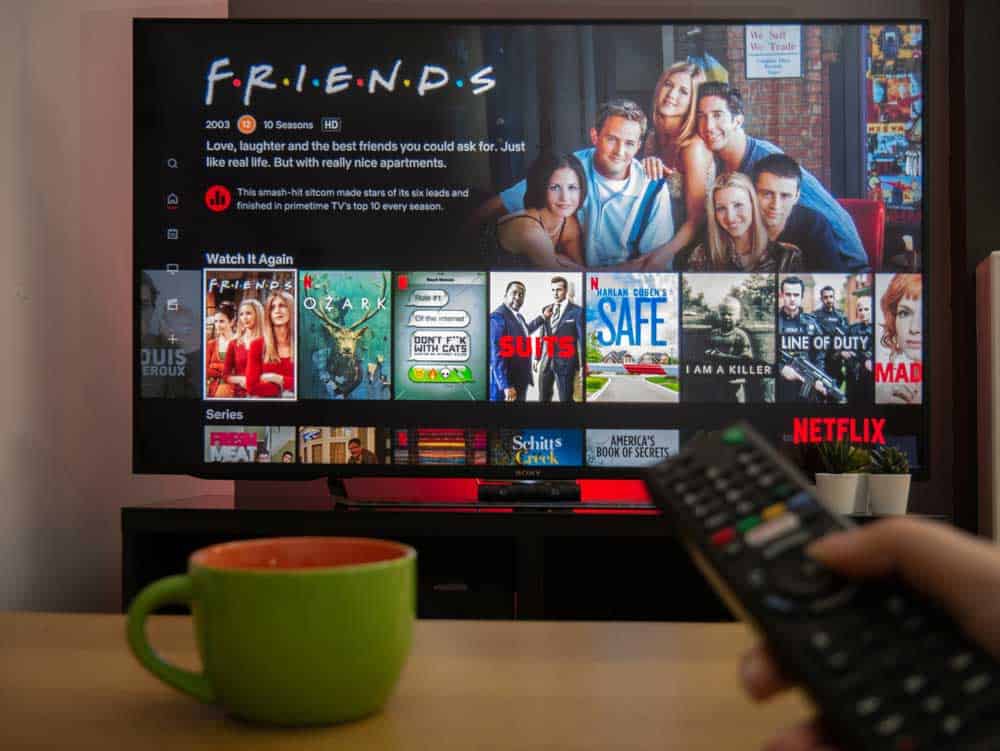 (Someone selecting a movie on Netflix)
If you're a movie person, there is no need to waste your time with Dish Network. Several platforms dedicated to movies are way cheaper than Dish Network. 
The platforms include:
Most of these platforms offer original and new content every day. Why wouldn't you cancel Dish Network for such top entertainment? 
How To Cancel Dish Network
To cancel Dish Network, you'll have to call customer support. You should be ready with your account information since a representative will ask for them.
However, you'll have to pay a cancellation fee if you have a contract with Dish Network. 
The early termination fee is $20 per month for the period you have left. If you still have four months on your contract, you'll have to pay $80.
However, the cancellation fee is zero if you do it at the end of your contract. 
Also, you'll have to return the following equipment to Dish Network:
Switch box
Remotes and receiver
LNB unit
Alternatives To Dish Network Canceling
Dish Network will try to keep you by all means when you decide to cancel the service. Generally, most people cancel the service to reduce costs or relocate to a new place.
Therefore, the company will offer you the following alternatives:
The company offers a move-in deal for customers changing location. The deal involves hardware upgrades, free installation, and free content. 
You can pause the service without incurring additional fees. Afterward, you can resume when you're ready. 
Dish Network can lower your bill with the flex package. This involves a small package of local channels. 
You can be given a loyalty discount to reduce your charges. 
Finally, if you have late fees, customer support can have it canceled or reduced.
What It Costs To Cancel Dish Network
If you cancel Dish Network earlier, you'll incur a termination fee of $20 per month for the period remaining on the contract.
But, if you have three months before your contract ends, you'll pay $60 upon termination.
However, no termination fee will apply if you do it at the end of your contract. 
FAQ
How long is a Dish Network contract?
You'll sign a 2-year contract when you subscribe to Dish Network. However, a $20 per month fee will apply if you choose to terminate the contract. 
Are there drawbacks to using Dish Network?
You'll be disappointed that Dish Network doesn't provide some popular channels like HBO. Additionally, it won't offer you the full NFL Sunday Ticket. 
Is Dish Network worth it?
Well, it depends on what you're looking for. If you're an HBO person, Dish Network will disappoint you. But still, there are some quality satellite TV channels worth watching. Before subscribing to Dish Network, find out the channels on offer. 
Conclusion
We all know Dish Network is among the best satellite television service providers. However, there are certain aspects, like the absence of HBO, where it lacks behind.
This might force you to cancel the service for a better alternative like Directv. Alternatively, you might cancel the service while relocating to a different place. 
All in all, we have provided you with the steps and information to make the cancellation successful. Should you have second thoughts about canceling, you can ask for a better offer from support.