Mesh Wi-Fi systems are relatively new in the market but have brought about fast internet connectivity combined with high-strength wireless coverage throughout the home. Although there are several mesh Wi-Fi routers, Netgear Orbi is one of the best-performing mesh Wi-Fi systems in the market.
This Wi-Fi mesh provides 2.4GHz and 5GHz Wi-Fi signals for wireless connections with client devices and a 5GHz dedicated wireless backhaul.
However, wired connections are always faster and more reliable than their wireless counterparts.
So, can you hardwire Orbi satellites to enhance the Wi-Fi mesh system's performance? Let's find out.
Table of Contents
What Are Orbi Satellites?
The Netgear Orbi Wi-Fi mesh system is a wireless internet connection setup consisting of a single Wi-Fi router and at least two satellite units. The primary mesh router connects to your internet service provider directly or via an internet modem to access the internet. Satellite units then connect to the primary router or other satellite devices to form the mesh network, with each device covering several thousand square feet.
A Wi-Fi router
Can You Hardwire Orbi Satellites?
Yes. But you must update the Orbi router and satellite hub firmware first.
How To Update Orbi Firmware
The process requires three steps.
Download The Firmware for the Router and Satellite Hubs
Go to the Netgear download center and enter the product name or model number to get the latest firmware for your mesh devices.
Download the firmware and save it to your computer (unzip the file if required).
Connect the computer to your Orbi satellite hub via an ethernet cable, then open a web browser.
Click this link, then enter the username and password to log into the router.
Go to Advanced>Administration>Firmware Update>Manual Update.
Note: Always begin updating the satellite units first, then conclude with the router. And do not update them concurrently.
Update the Orbi Satellite Firmware
Click the checkbox next to the satellite unit's model name, then click upgrade.
Enter the admin password if asked.
Click "Browse," locate the downloaded firmware file, then upload it.
After updating, click "Status" to double-check the firmware version.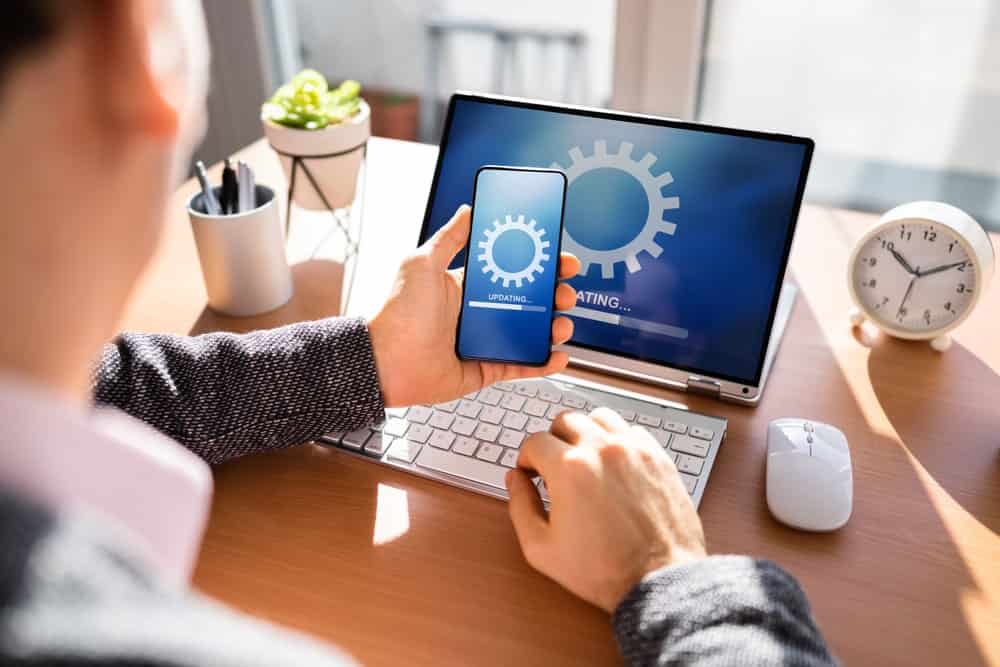 A user performing a software update
Update the Orbi Router Firmware
Click this link, then go to Advanced>Administration>Firmware Update>Manual Update.
Repeat the steps above.
Wired Backhaul Setup
Once updated, you can create a wired backhaul connection using three configurations. The first is implementing a star topology with the Orbi primary router at the center. These devices have four Gigabit Ethernet ports each. So you'll still have two or three ports left for your connected clients (TV or gaming console).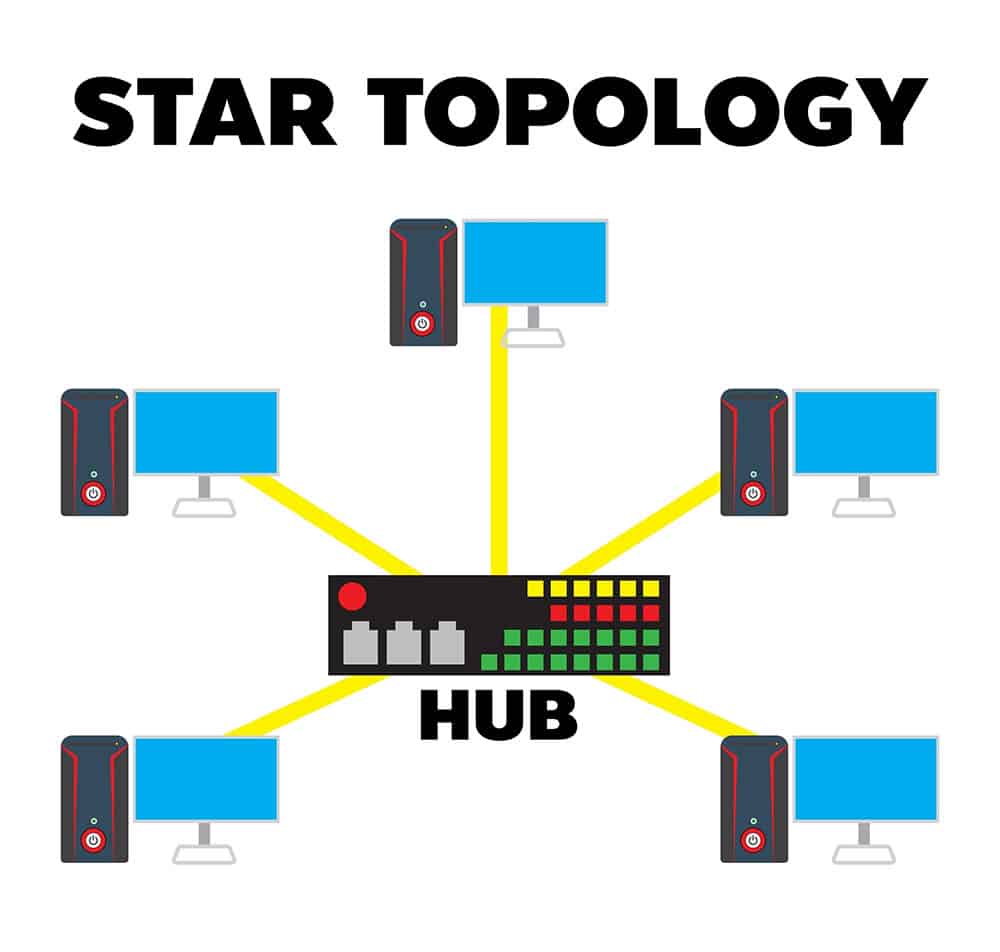 A star topology (primary router sits in the middle and connects to all satellites)
The second method involves implementing a daisy chain topology, with the primary router connecting to the first satellite access point. This device then connects to the second, the second links to the third, and so on.
The last method also involves a star topology. But the star has an external switch at the center, not the primary Orbi router. It is similar to the first implementation, but adding a network switch creates more ethernet ports. So this method is ideal if you have multiple wired client devices.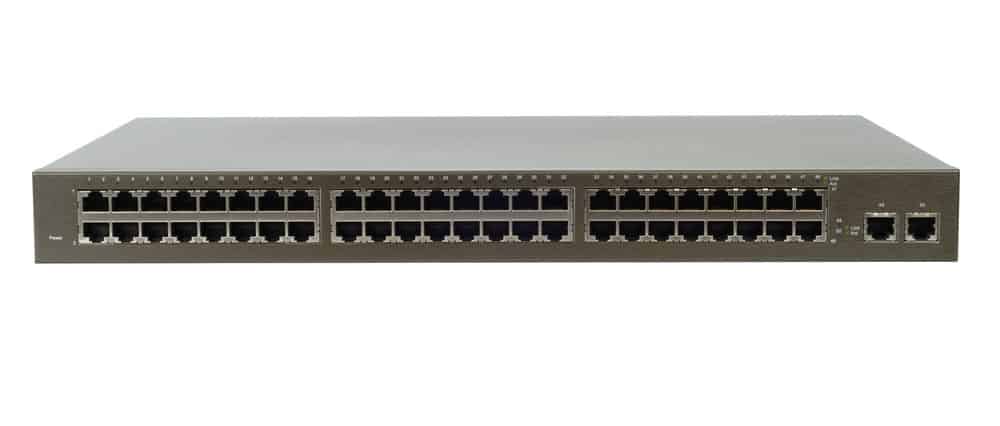 A network switch
However, ethernet ports on the Orbi devices have a 1 Gb/s rating, so ensure the switch has 1 Gb/s or faster ports.
Why Hardwire Orbi Satellites?
When you set up the Wi-Fi system, the satellite hubs automatically connect to the primary router or other satellite devices to create a wireless backhaul network. Remember, this connection utilizes the 5GHz dedicated backhaul band, which delivers impressive performance.
However, the wireless network might not be as reliable if playing games online or streaming from either satellite hub. So it is necessary to hardwire them using ethernet cables to ensure reliable data transmission and faster speeds to the connected devices. It is possible to connect your TV or gaming console to the satellite device via an ethernet cable to create a complete wired link from source to destination.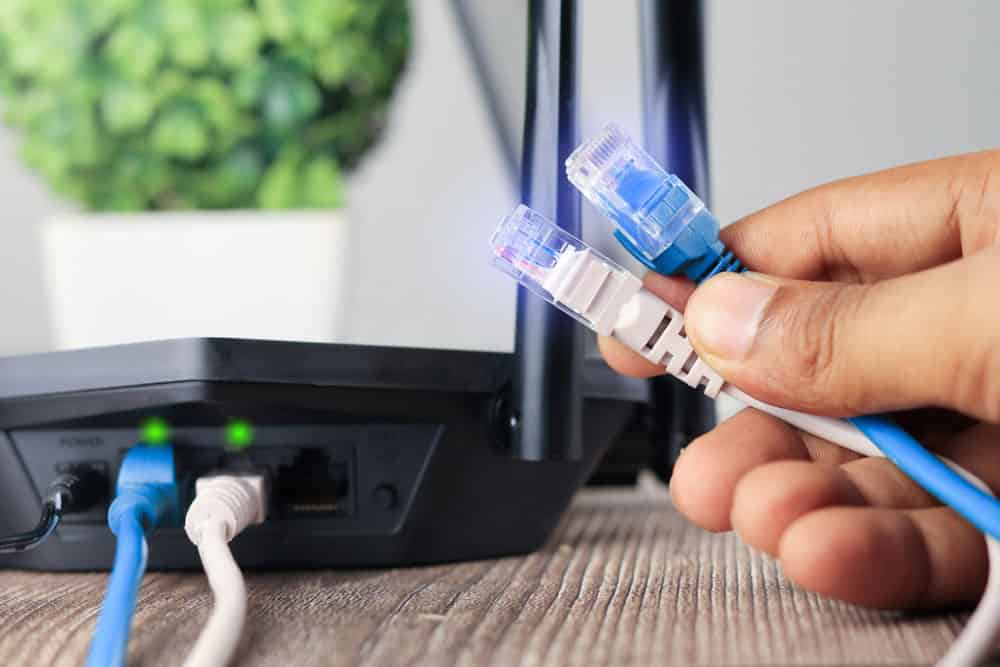 A router with wired connections
How Many Orbi Satellites Can You Hardwire in a Mesh System
The maximum number of supported devices depends on the Wi-Fi standard when using the Wi-Fi backhaul.
With Wi-Fi 5 routers, Netgear recommends six additional satellites maximum, with two maximum in daisy chain mode.
But with Wi-Fi 6 hardware (and Wi-Fi 6E), they recommend four additional satellite units with two maximum in a daisy chain.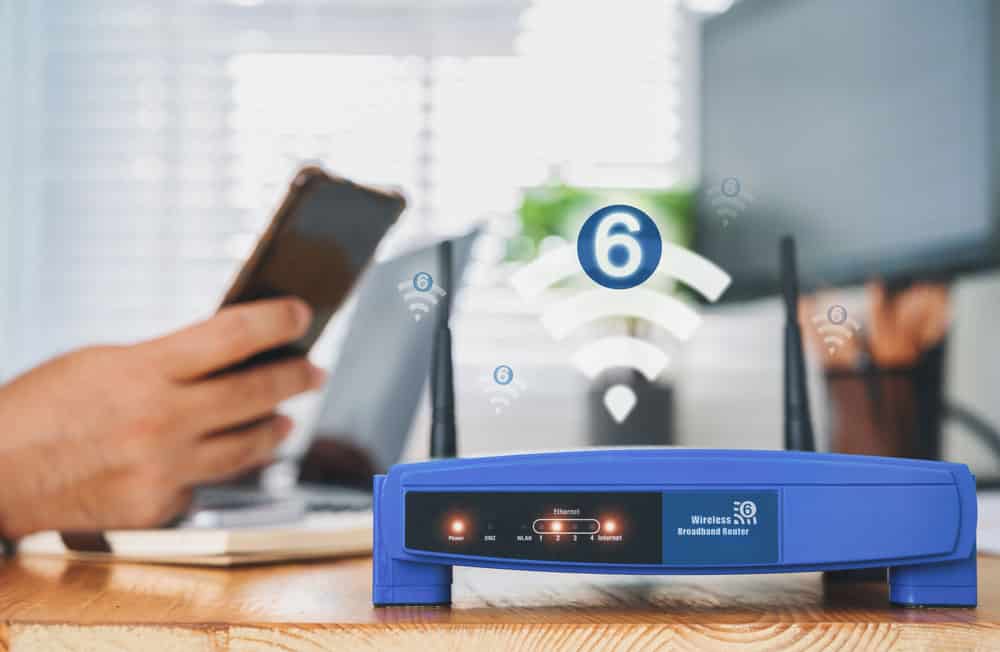 A router with Wi-Fi 6 technology
However, you don't need to adhere to these limits if you use an ethernet backhaul connection. So you can use a cable connection between access points if they exceed four.
For instance, you can wire one satellite, then leave the other four with the wireless 5GHz backhaul in a five-satellite system for Wi-Fi 6 or 6E. Or you can have two wired units and four wireless-backhaul satellite hubs in a six-unit system.
It is vital to note that the Netgear mesh options can support more than four satellites via a wireless connection. However, this setup will not give you optimal performance.
You will only get the best internet speeds if you create a wired backhaul setup. So ensure you wire the satellite access points with high bandwidth tasks, but leave the rest to use the dedicated wireless backhaul.
Can You Add More Satellites as Required?
It is possible to include additional satellites into your existing mesh network depending on the size of your home. However, buying these extra units can be costlier than purchasing a sizable system containing three, four, or five secondary Wi-Fi points at once.
For instance, a 4.2 Gb/s satellite for the 750 series goes for $249.99, while a 10.8 Gb/s satellite for the 960 series costs $599.99.
The 750 series tri-band system with a router plus two satellites costs $549.99, while the same mesh with three satellites goes for $649.99. That is a difference of $100. Remember, buying an extra satellite as a standalone unit costs $249.99. So you'll end up spending $150 more.
With the 960 series, a 3-pack costs $1,499.99, while a 4-pack goes for $1,999.99. The difference is $500, so an additional satellite will cost you $100 more.
Can You Hardwire Orbi Satellites Directly to the Internet?
No. Only the primary router can connect to the internet modem. Satellite devices can link with the primary router via a wired or Wi-Fi connection. Once connected, you can configure the system using a cell phone app or access the advanced configuration options via a browser to complete the setup. The setup would not be a mesh if all satellites could connect to the internet.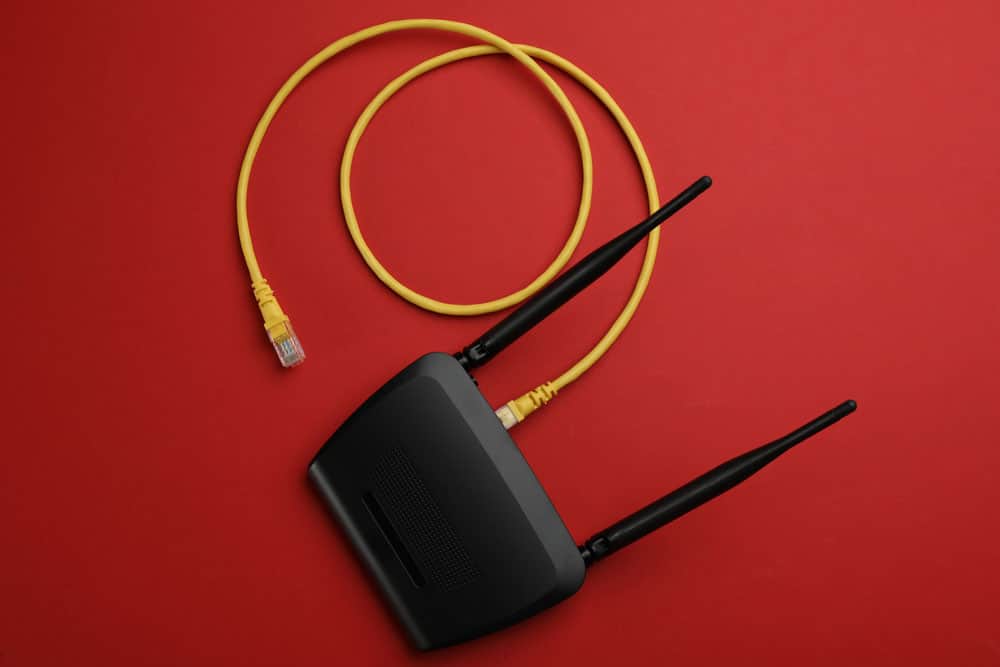 A wired Wi-Fi router
Wrap Up
In conclusion, Orbi mesh networks are some of the best systems for eliminating dead spots in your home. And it is possible to hardwire them to get the most reliable performance in larger homes and for bandwidth-intensive client devices.
That's it for this article. Thanks for your time.